Intent
Innovate material selection and rapid manufacturing of furniture pieces
Restrictions
 1 Renewable Material (No adhesives or fasteners)
Single Plane Cuts (materials must be cut once before assembly)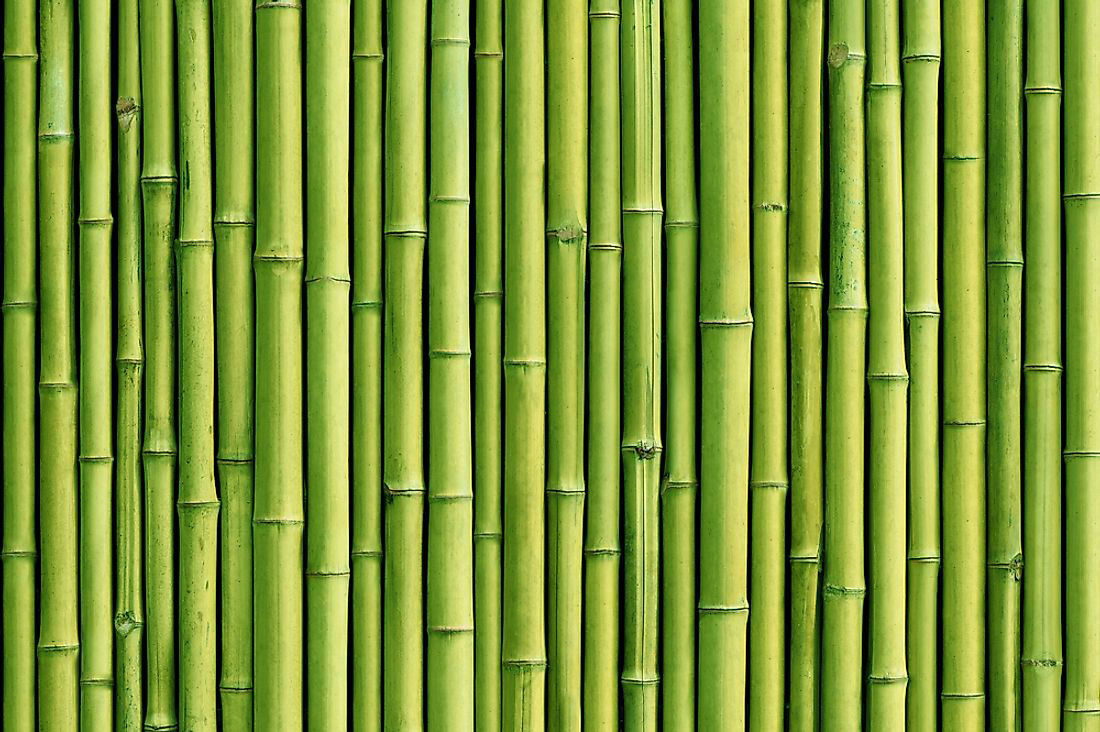 BAMBOO
1 material, 2 forms
Bamboo Stalks, Bamboo fiber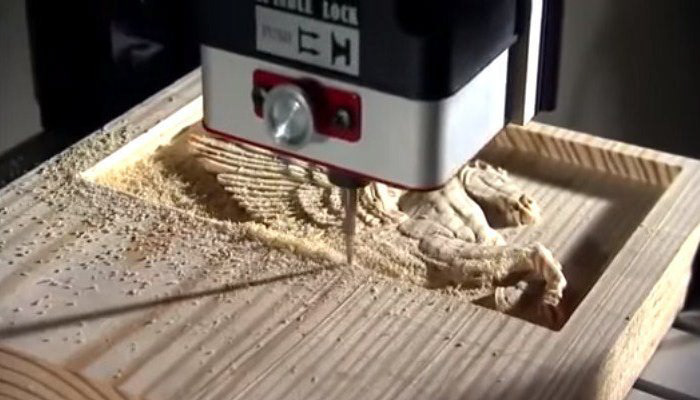 CNC
Autonomous cutting
Hand assembly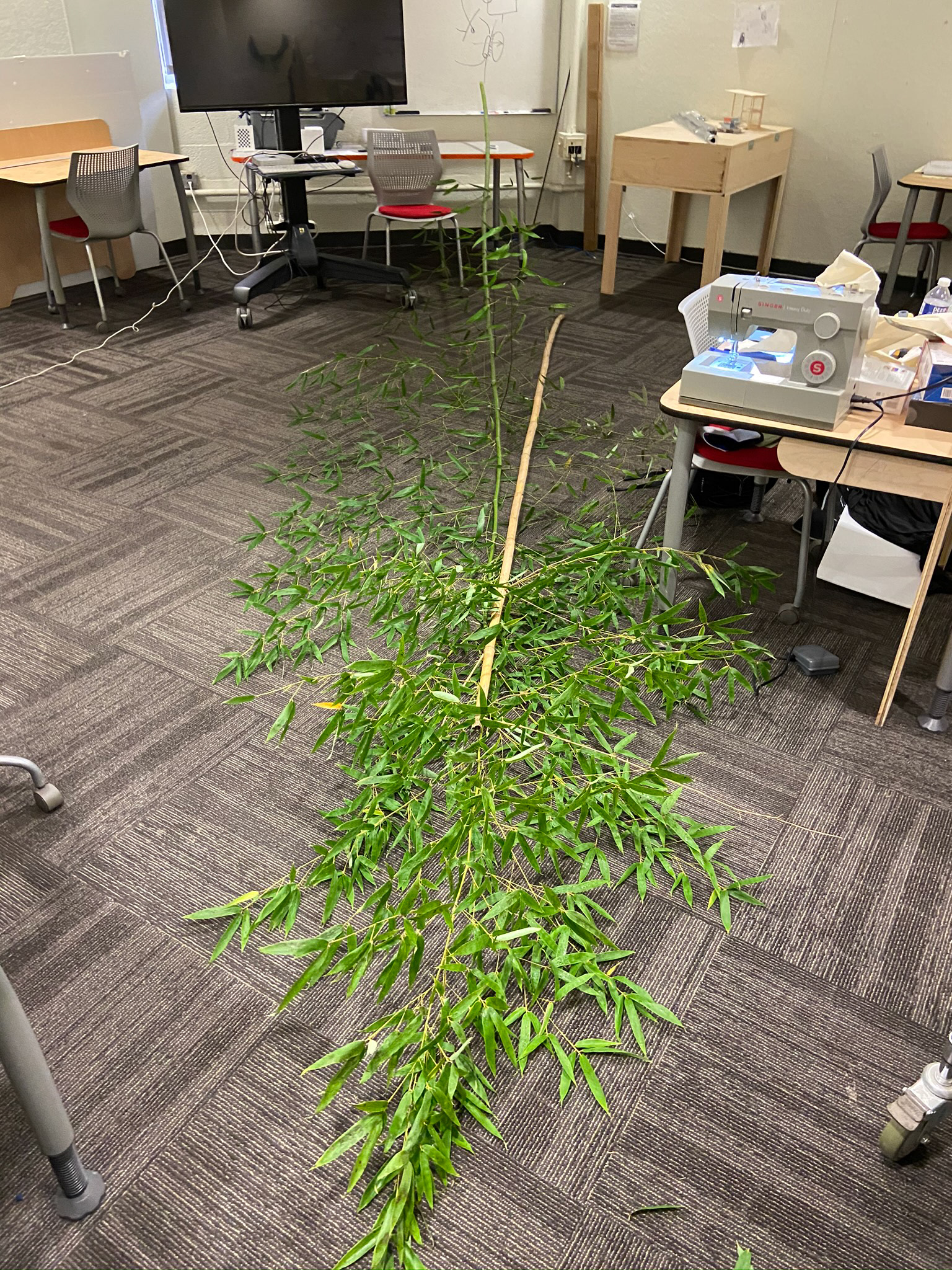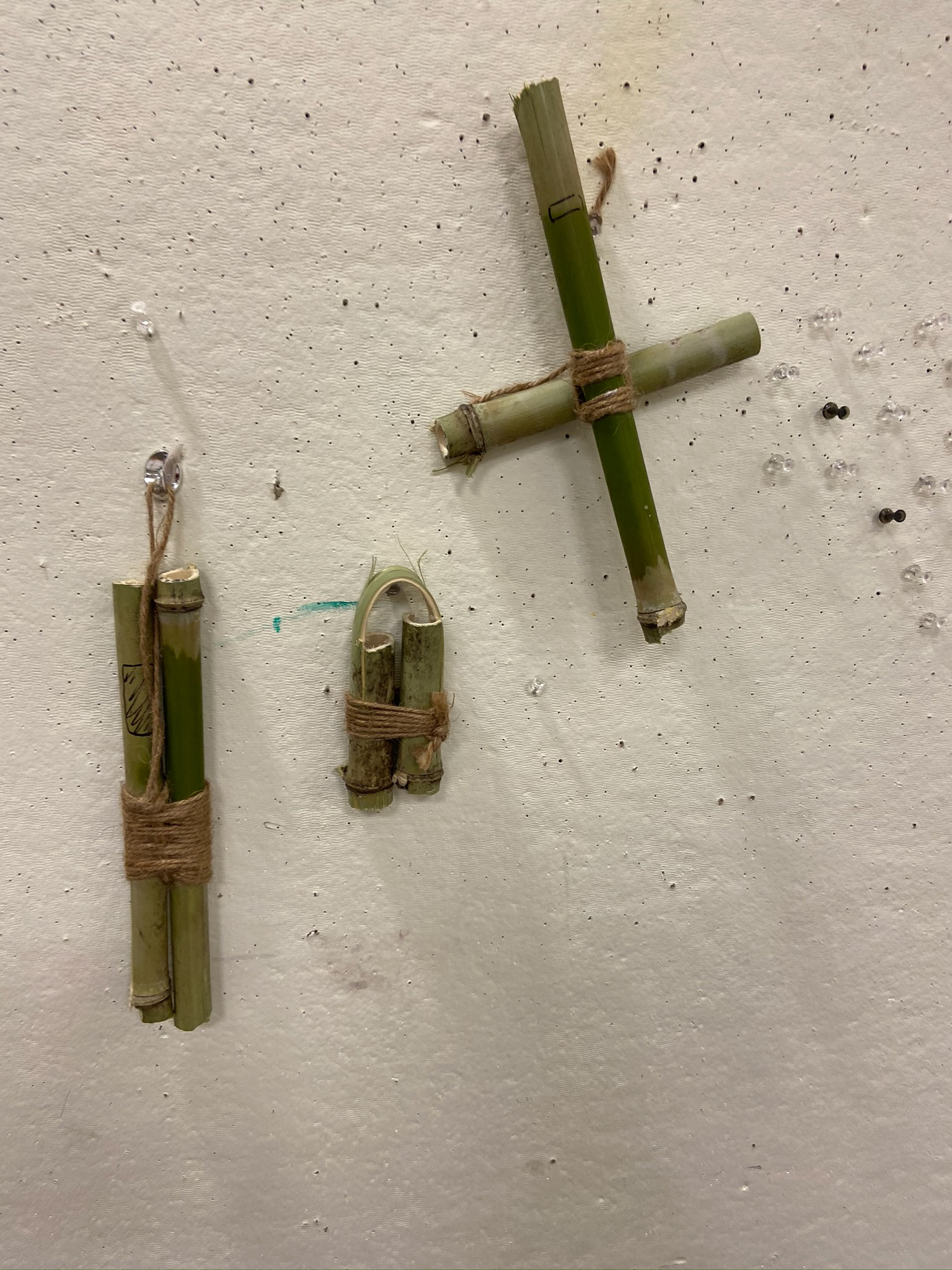 Initial prototypes consisted of gathering fresh cut bamboo stalks (new stalks are more pliable than dried) and bamboo fiber. 
I then tested making corner joints and ties inspired by traditional Japanese bamboo lashing.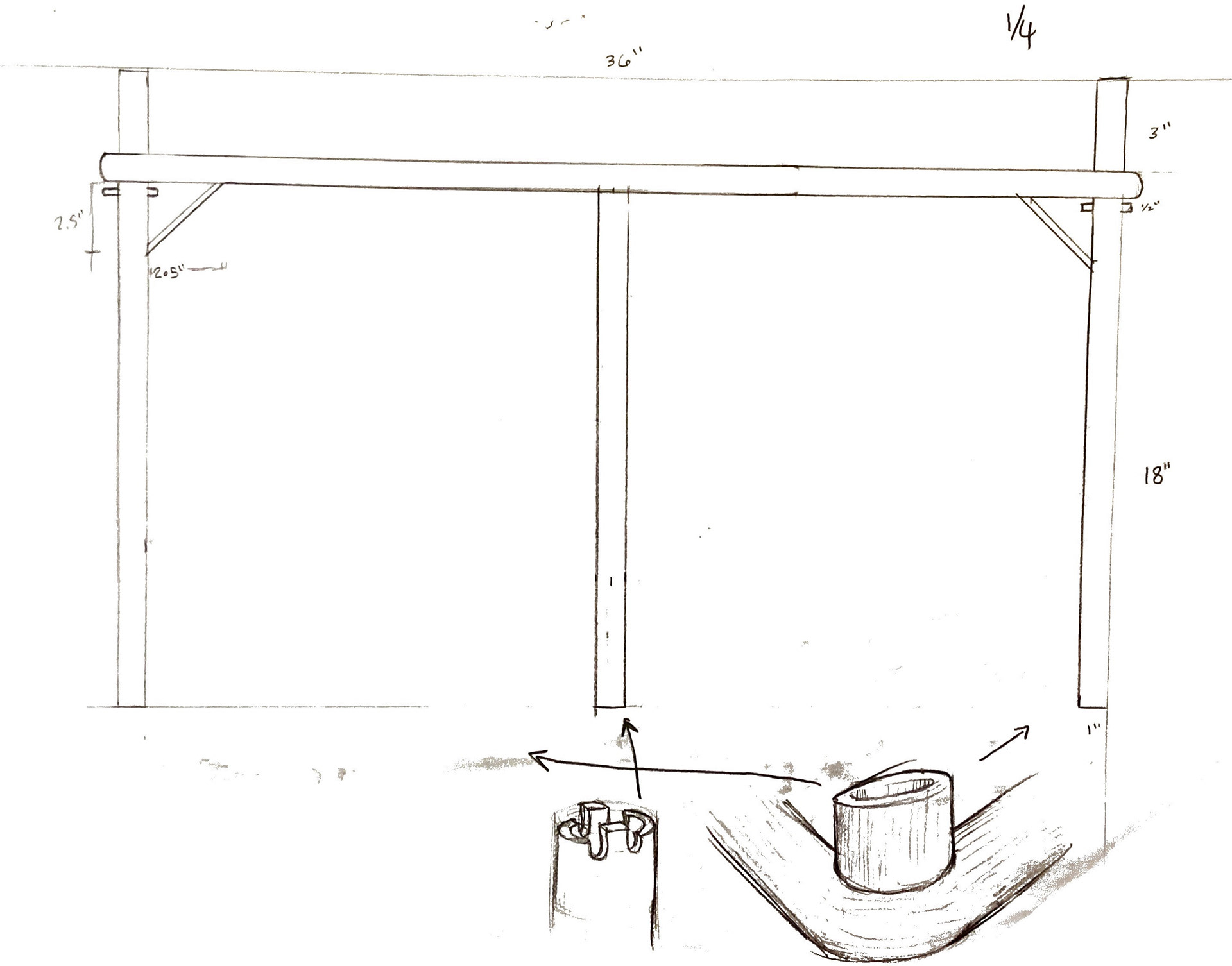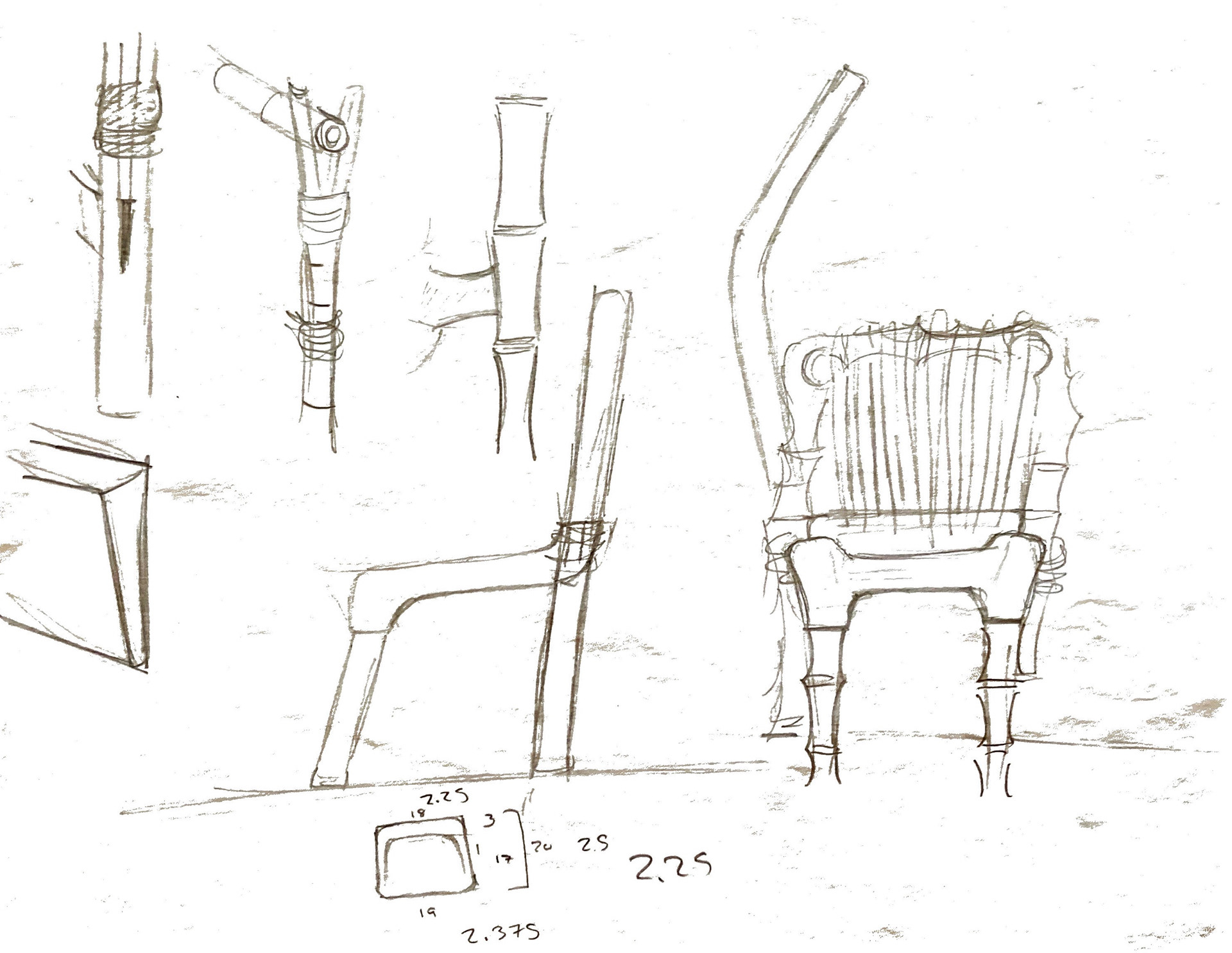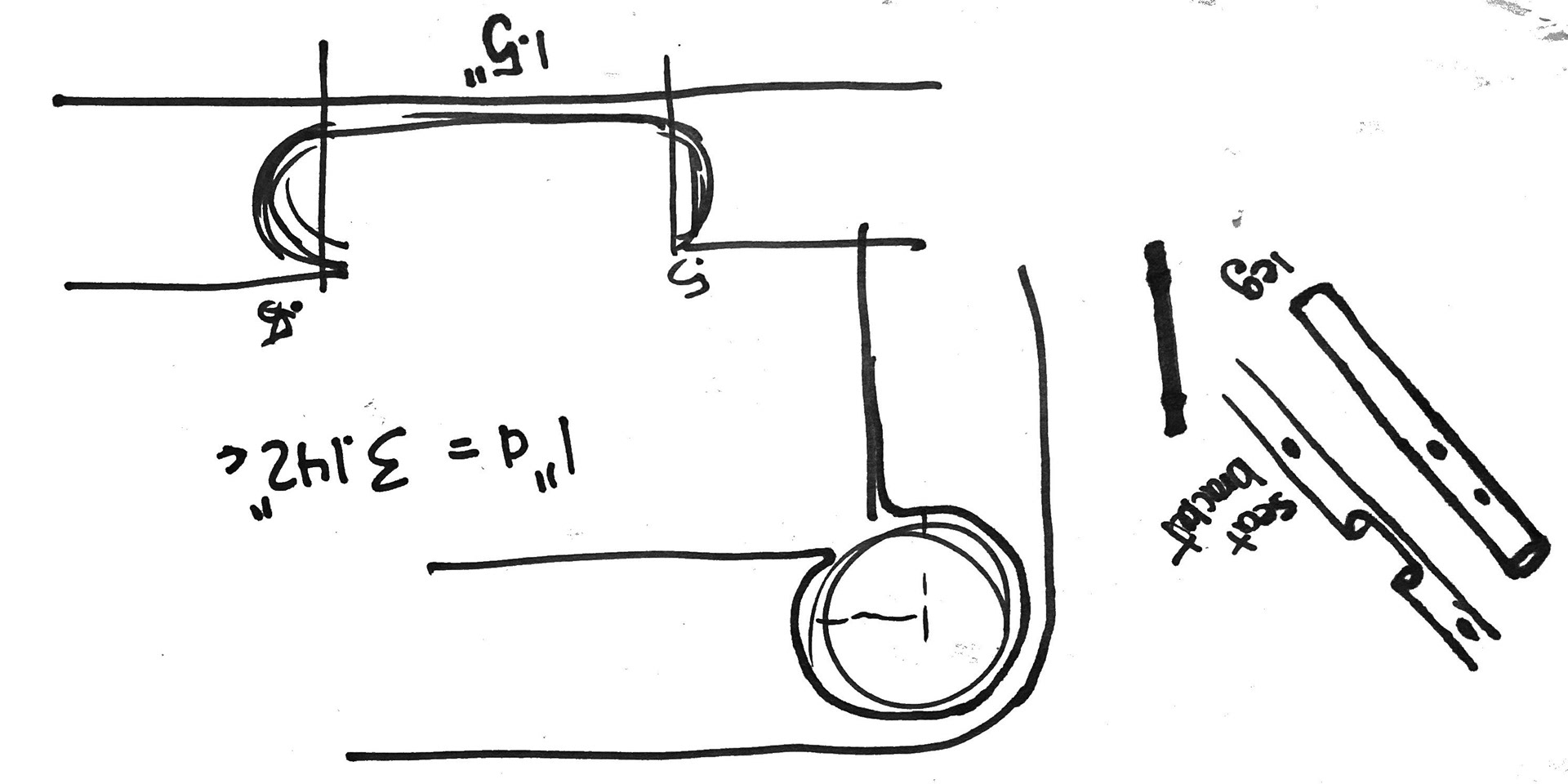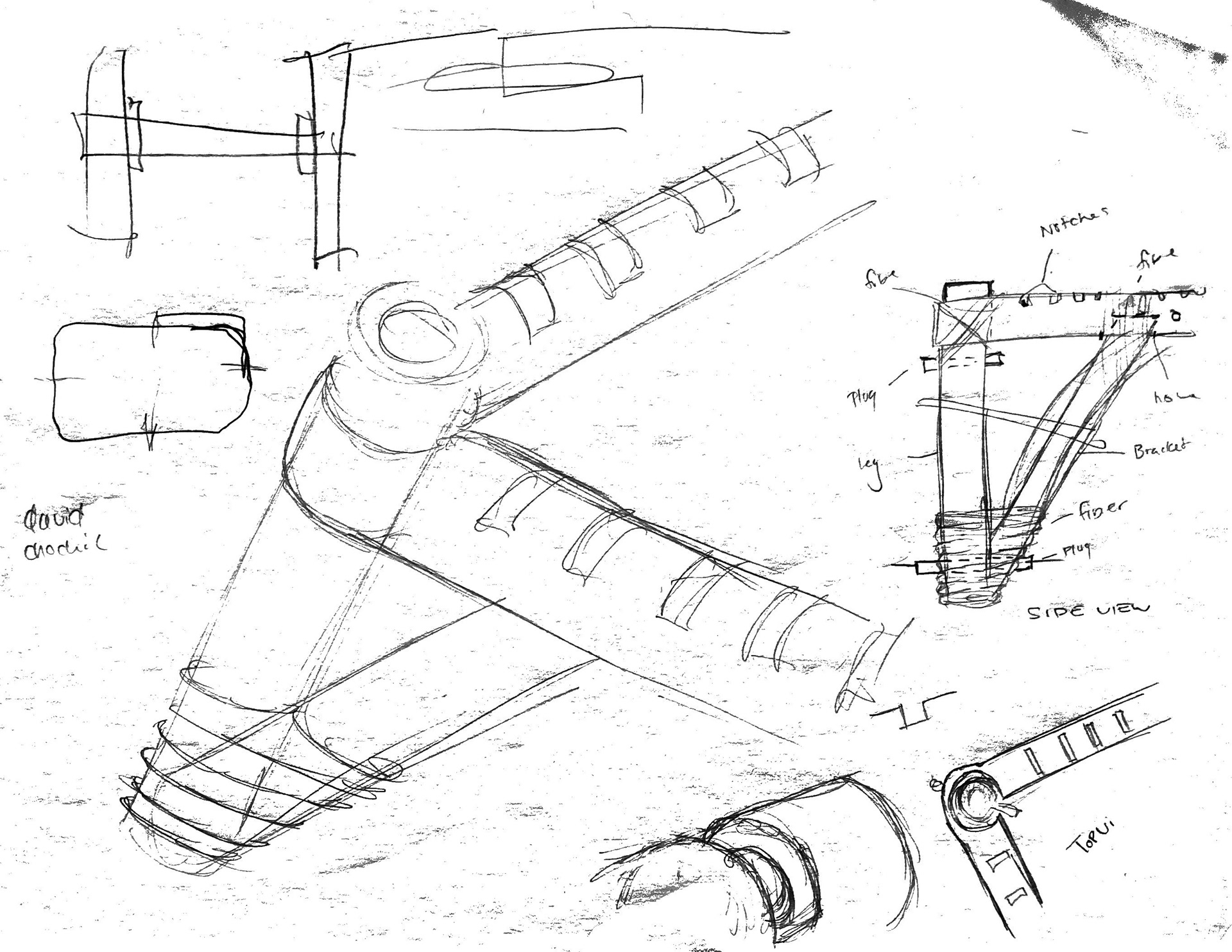 Collaborating with a licensed CNC technician I developed a design that would not only be structurally and ergonomically sound, but would be processed using a series of jigs and CNC.
CNC would operate as a robust Drill Press, cutting joinery and necessary holes in stalks of the bamboo. This facilitates quick turnover of product and minimizing manufacturing waste.
For the sake of testing, the first prototype was manufactured by hand in a woodshop. 
However, all joinery measurements and placement on bamboo stalks were considered to maintain CNC viability.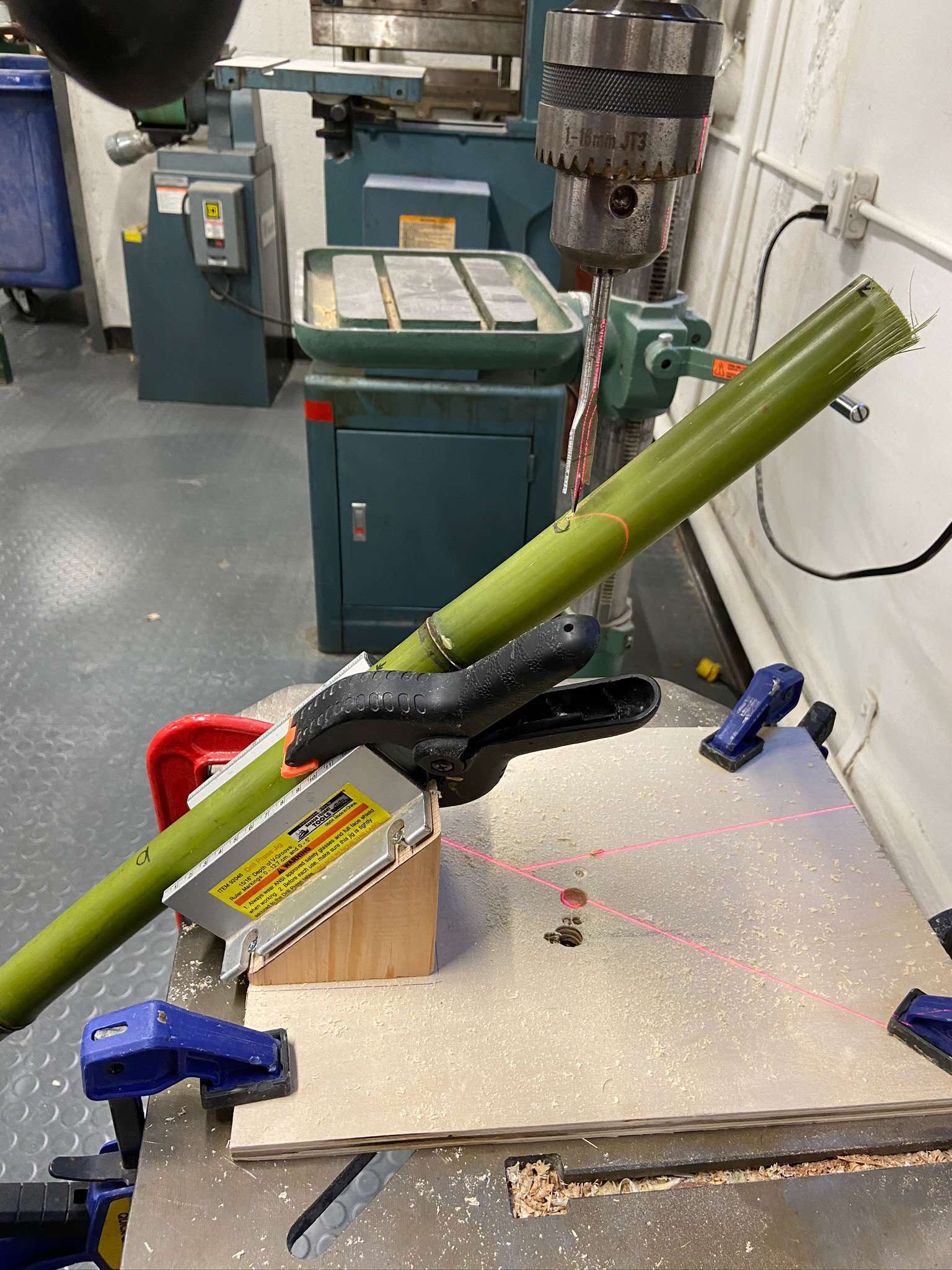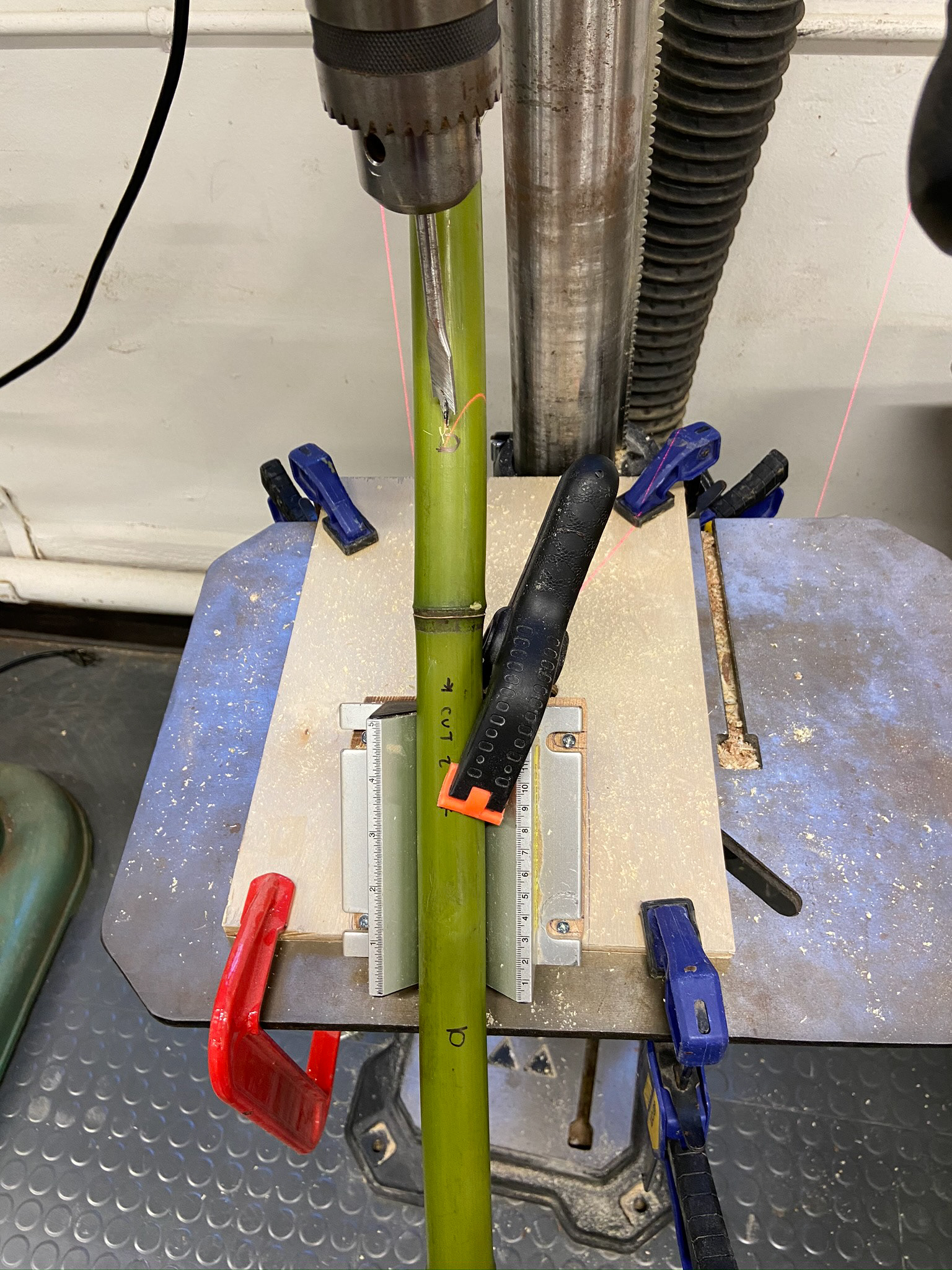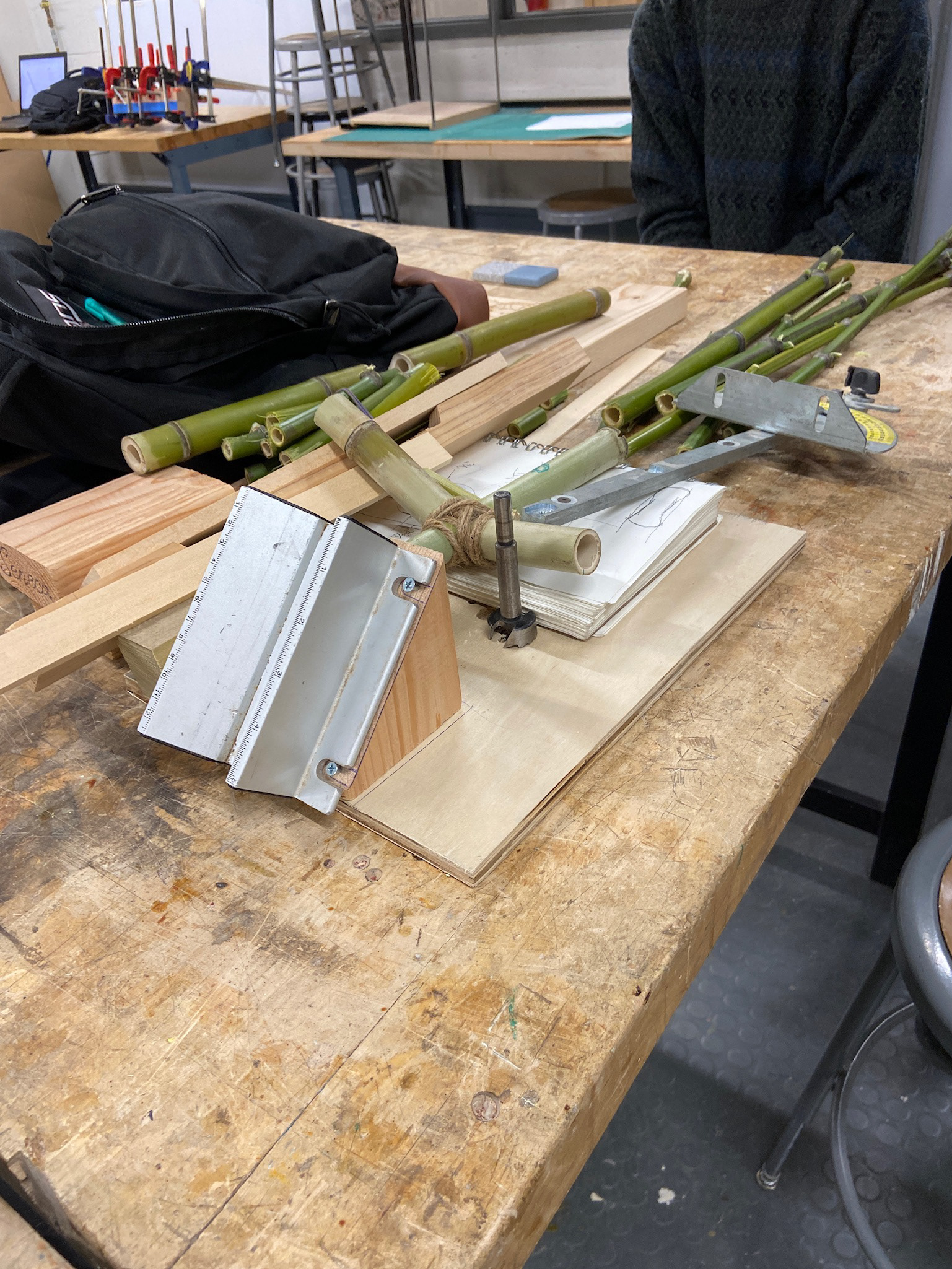 Drill press and 45 degree gig were used to create holes for leg brackets.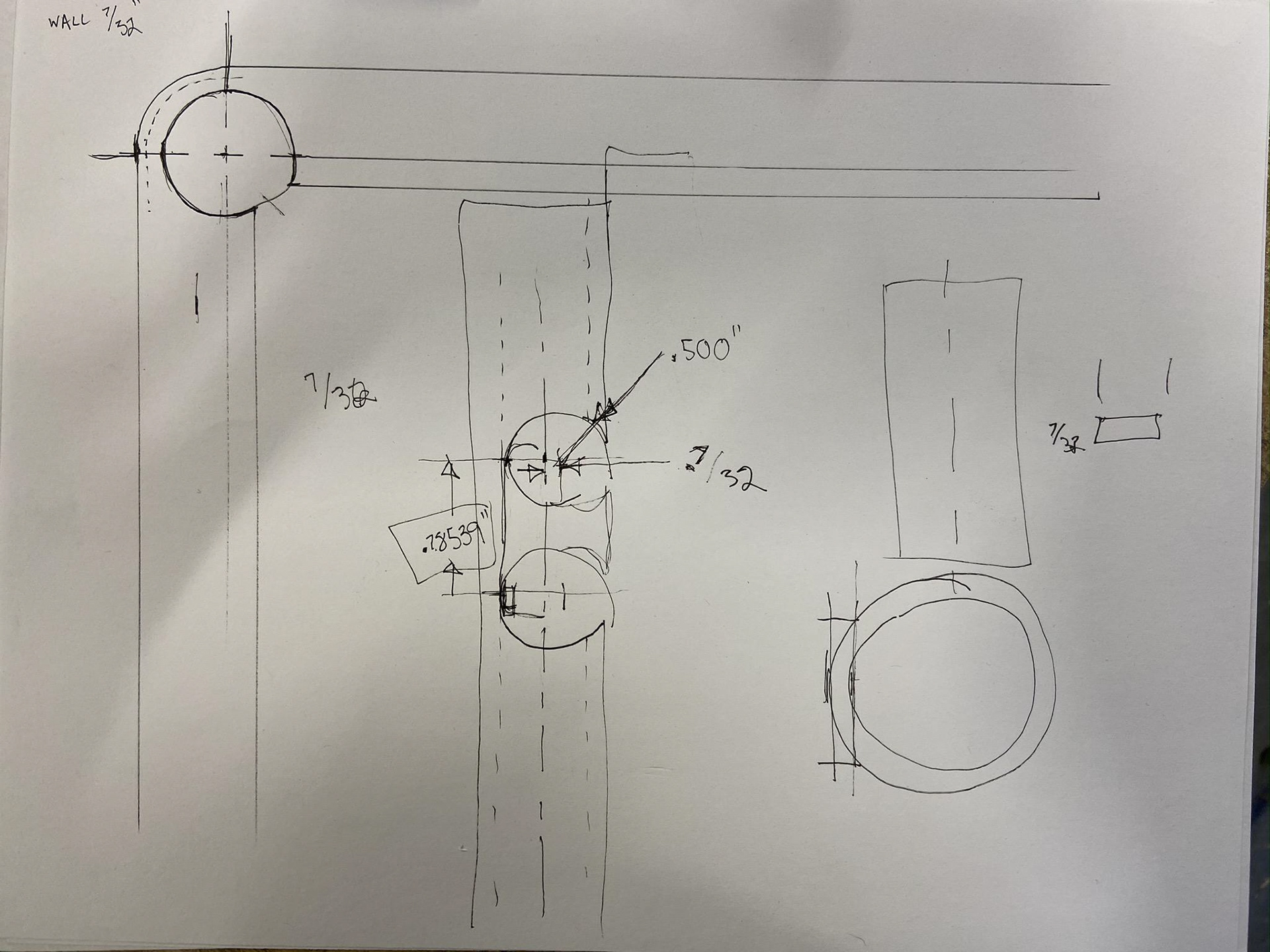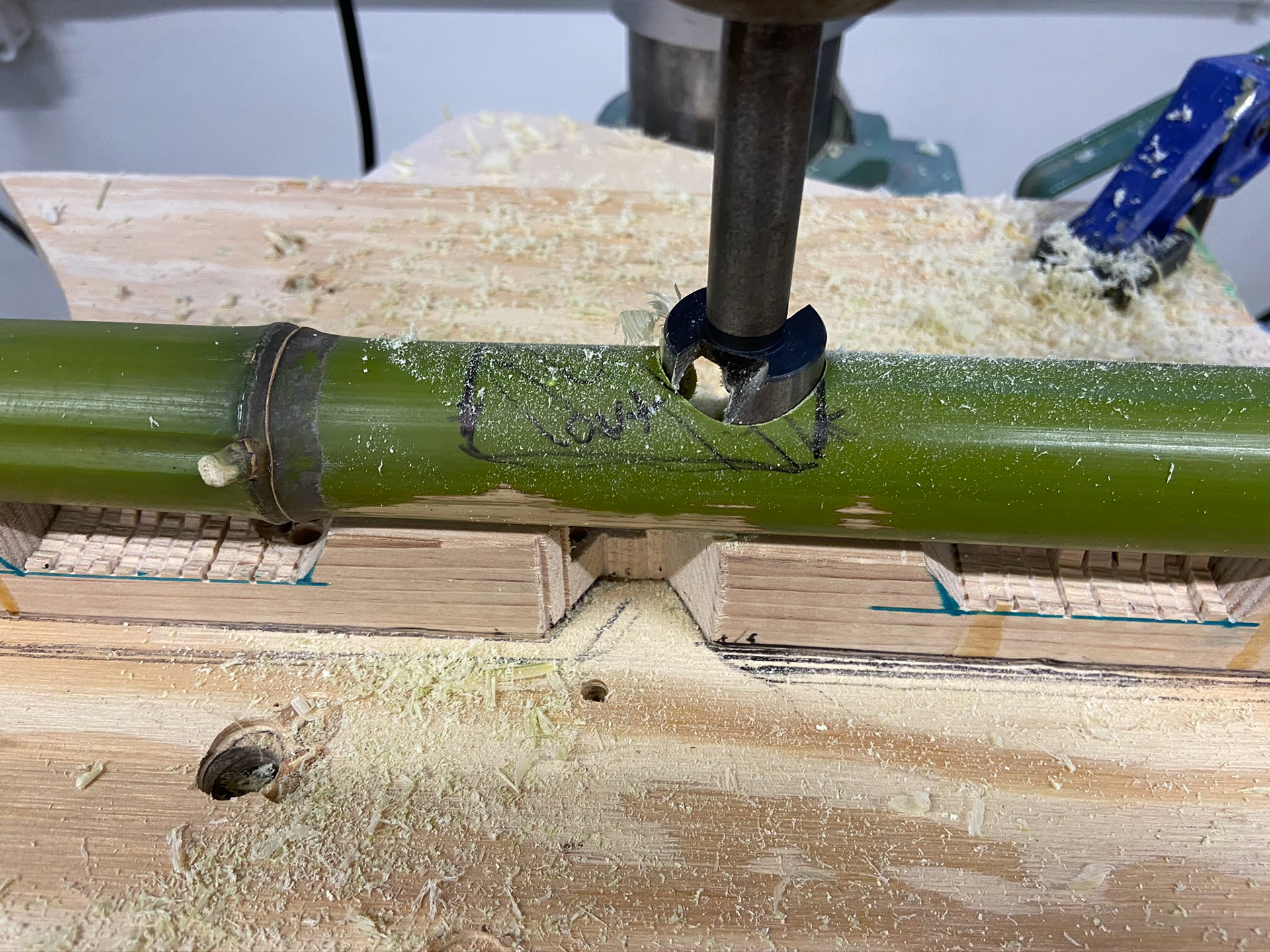 Holes had to be drills spaced apart to give enough room to wrap around leg post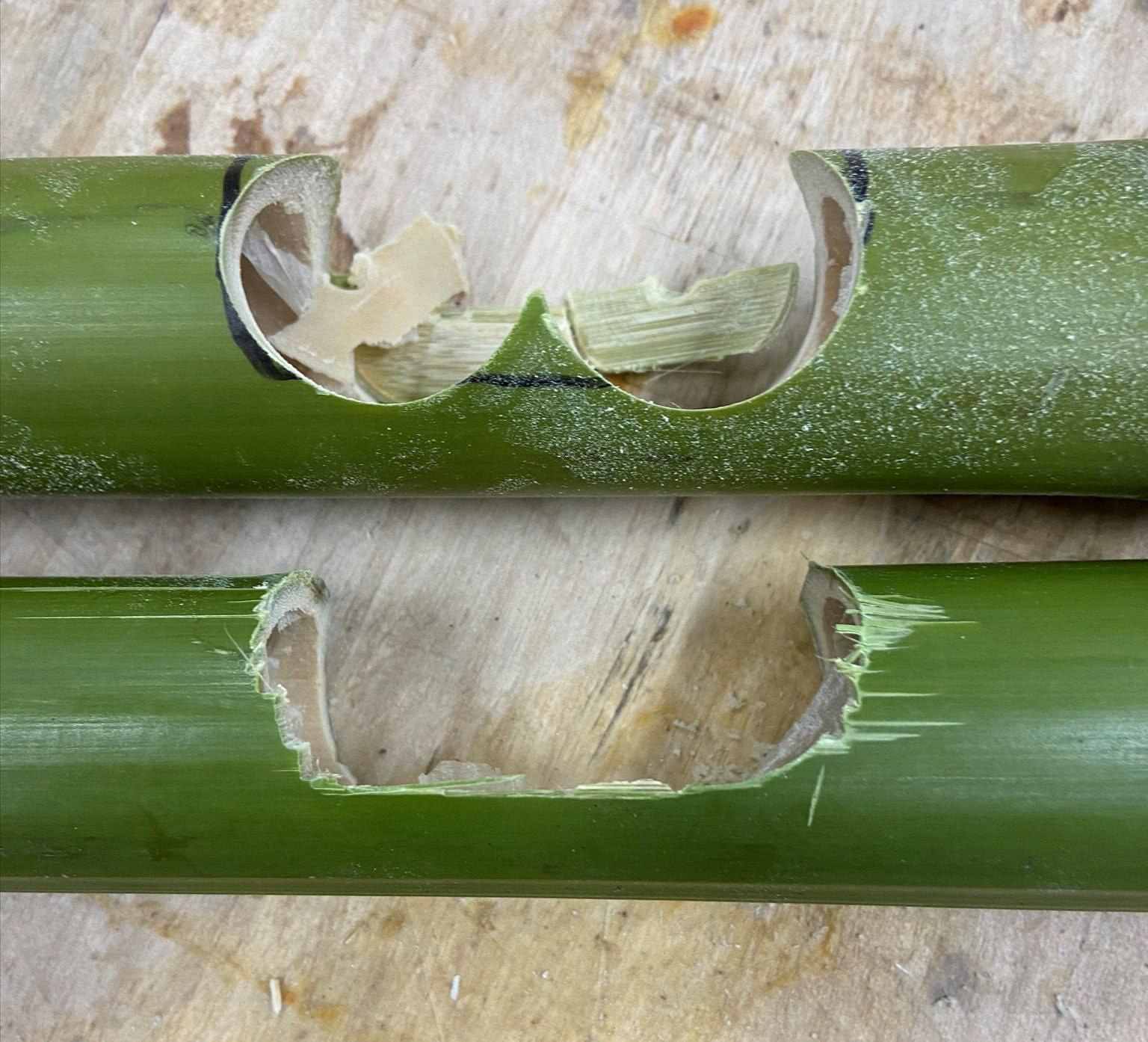 Corner hole was sanded to create a thin smooth transition.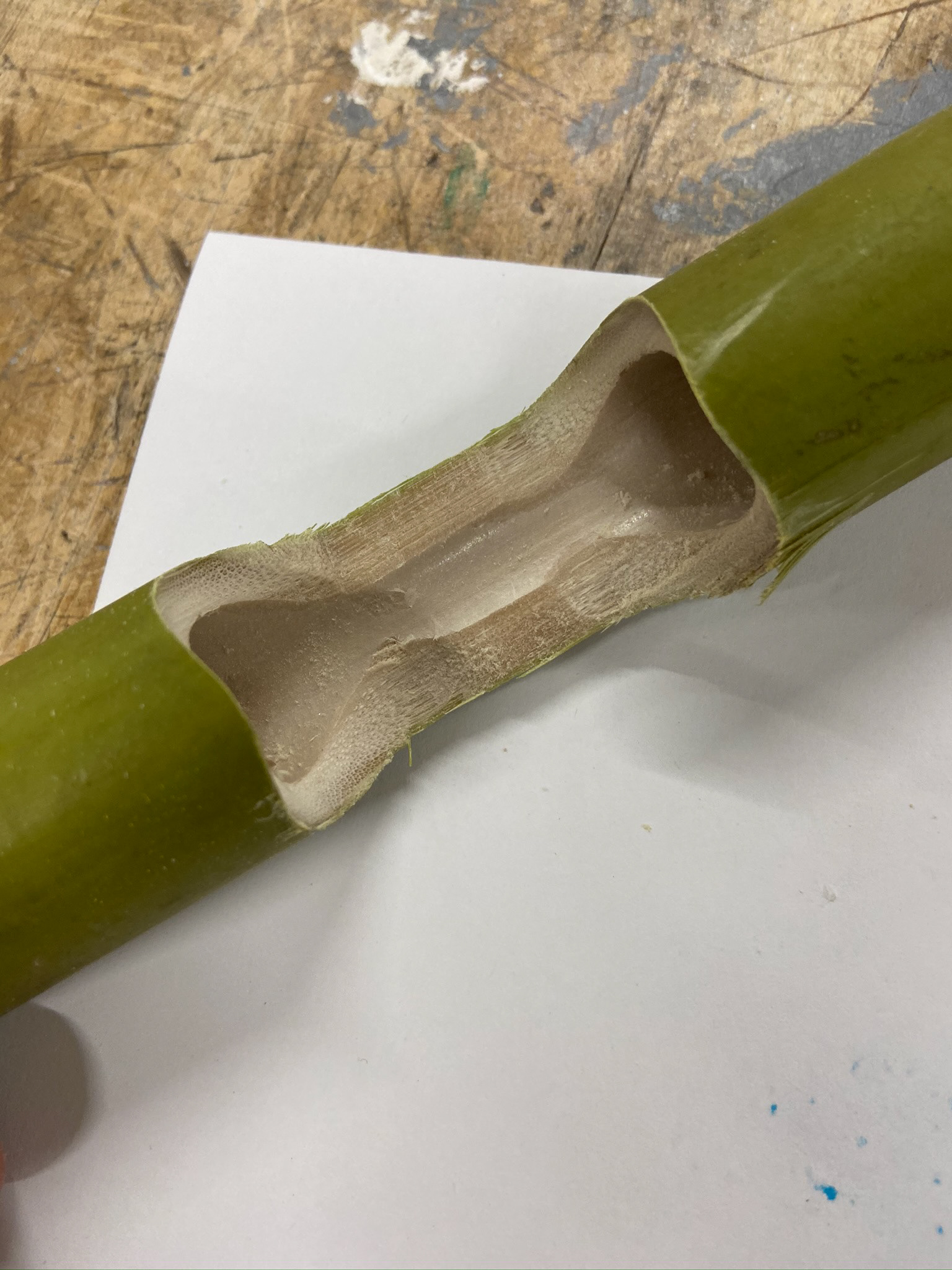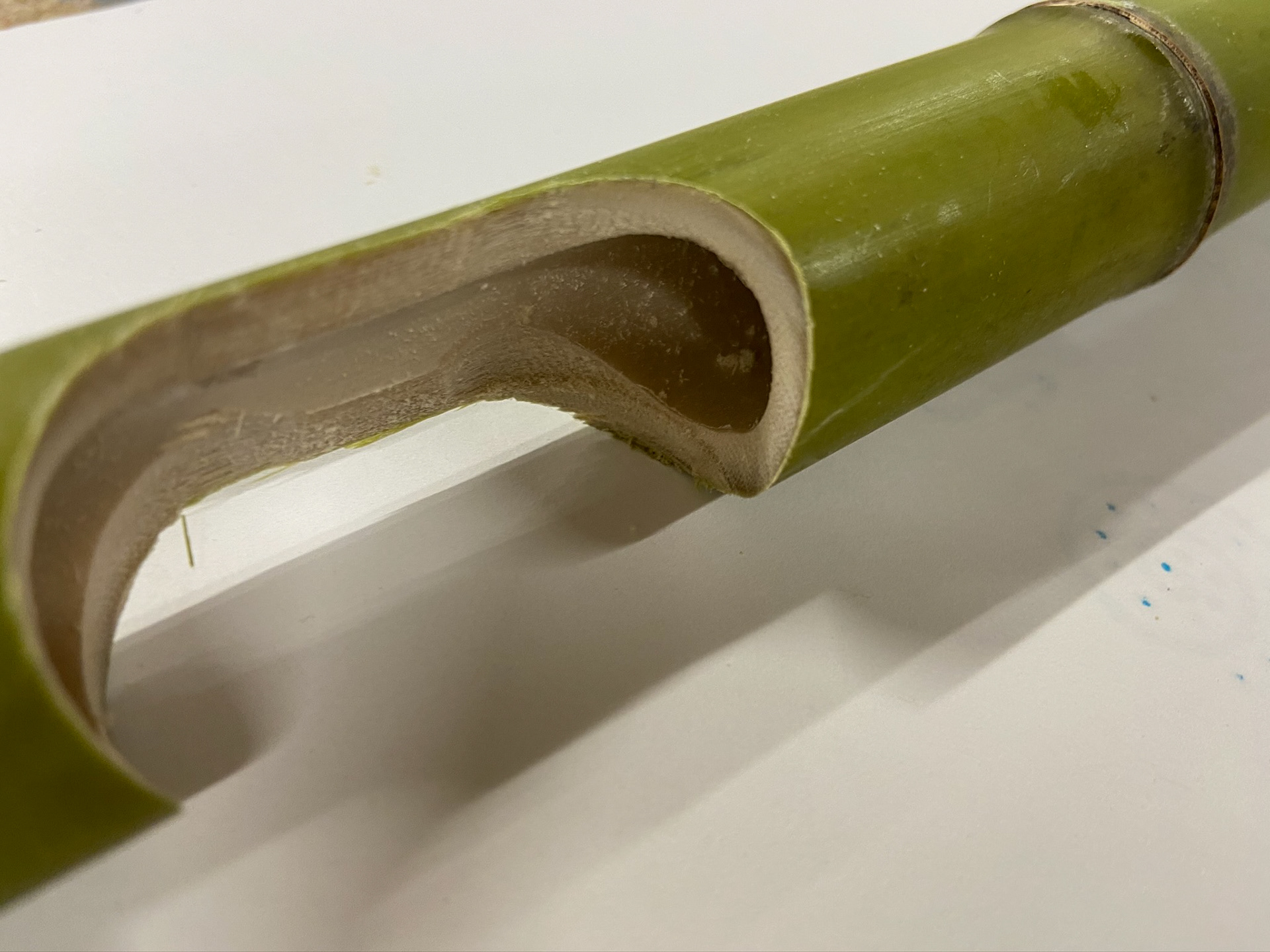 Corner posts have the thinnest amount of material where it will be bent around the leg post.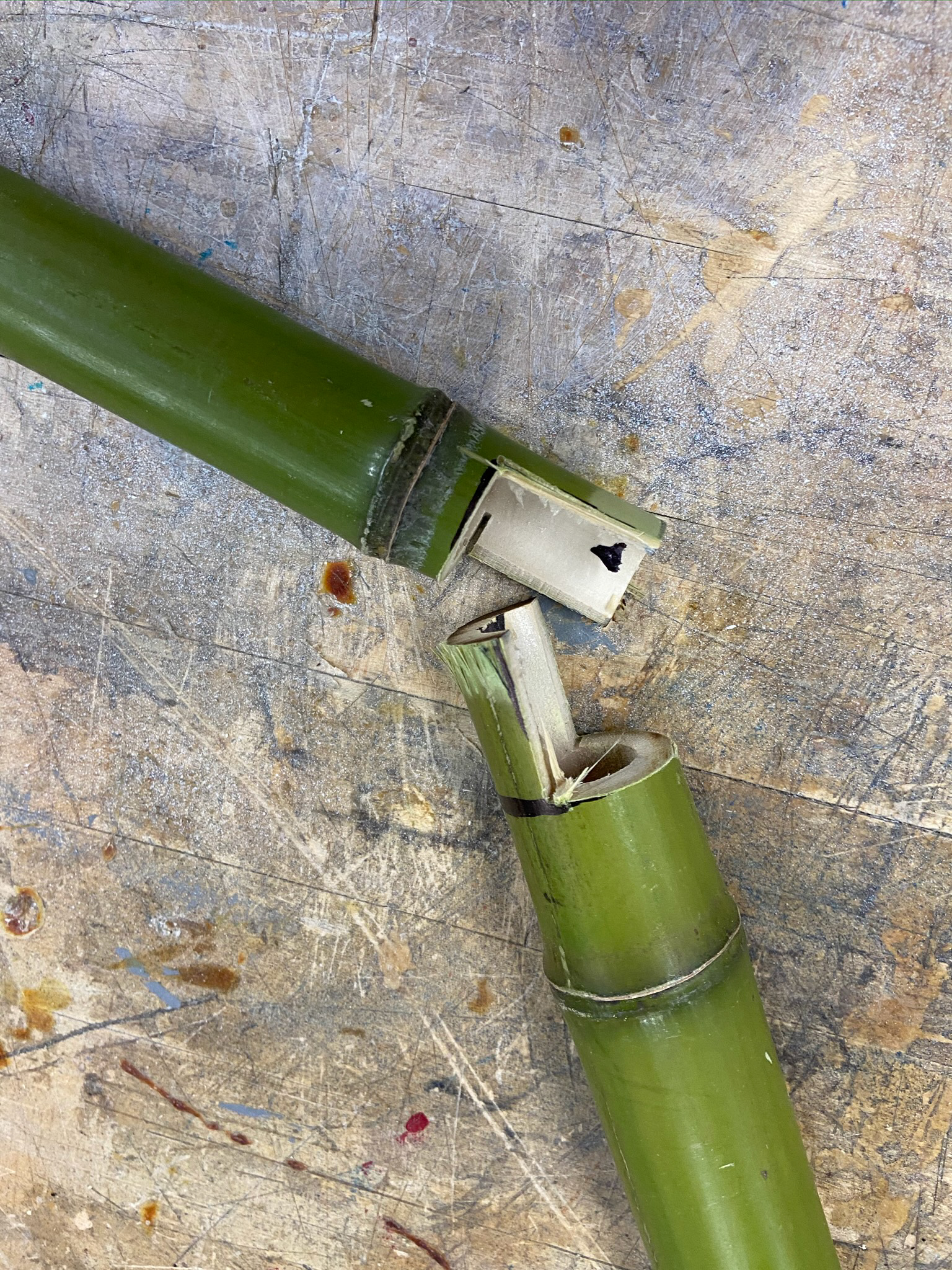 Stalk ends are cut in alternating halves to overlap and bind with bamboo twine. 
A smaller diameter piece of bamboo is placed in the hole of each cut stalk.
Ends are meticulously cut in order to place smaller joint in between two nodes for greatest strength.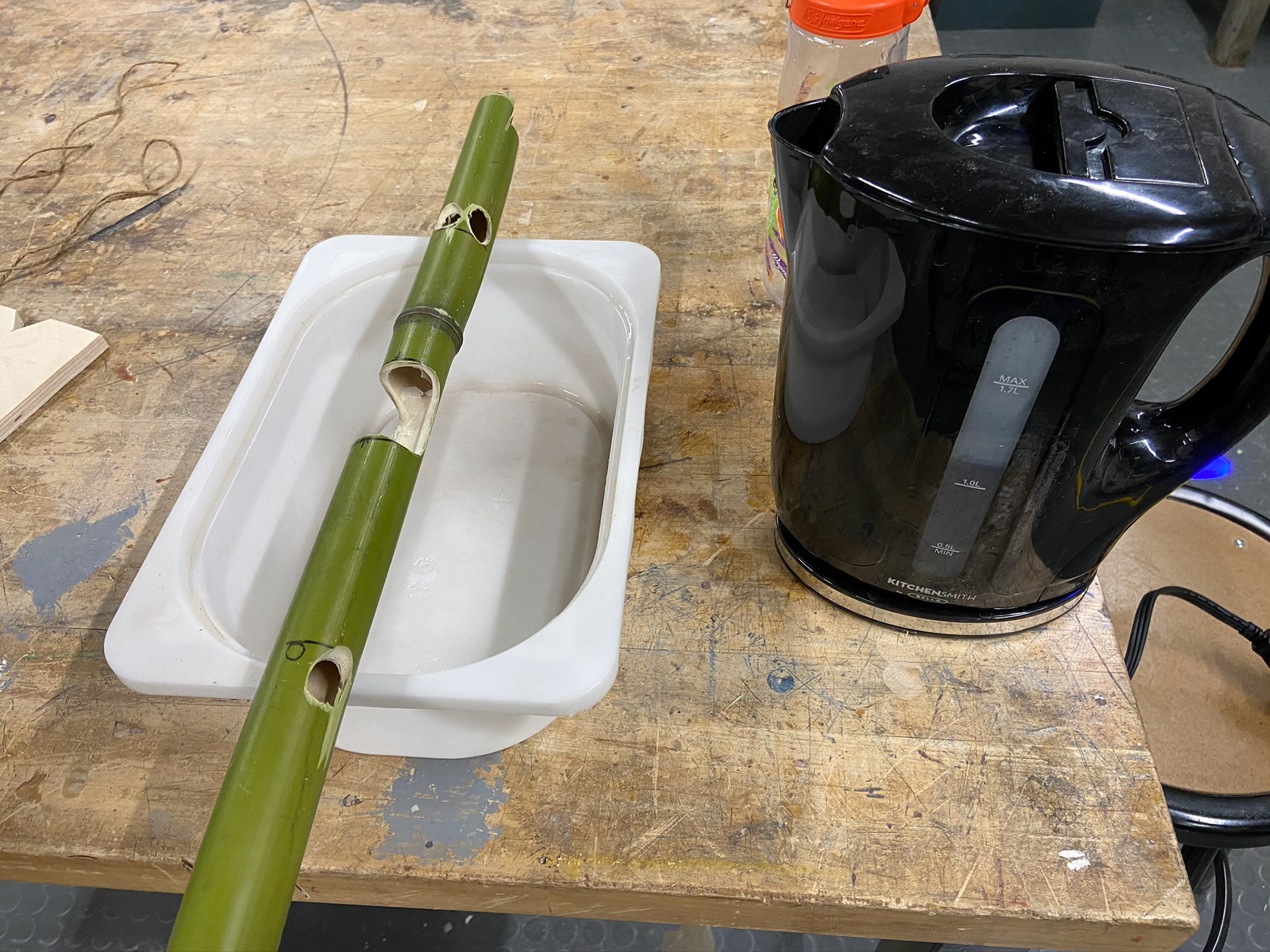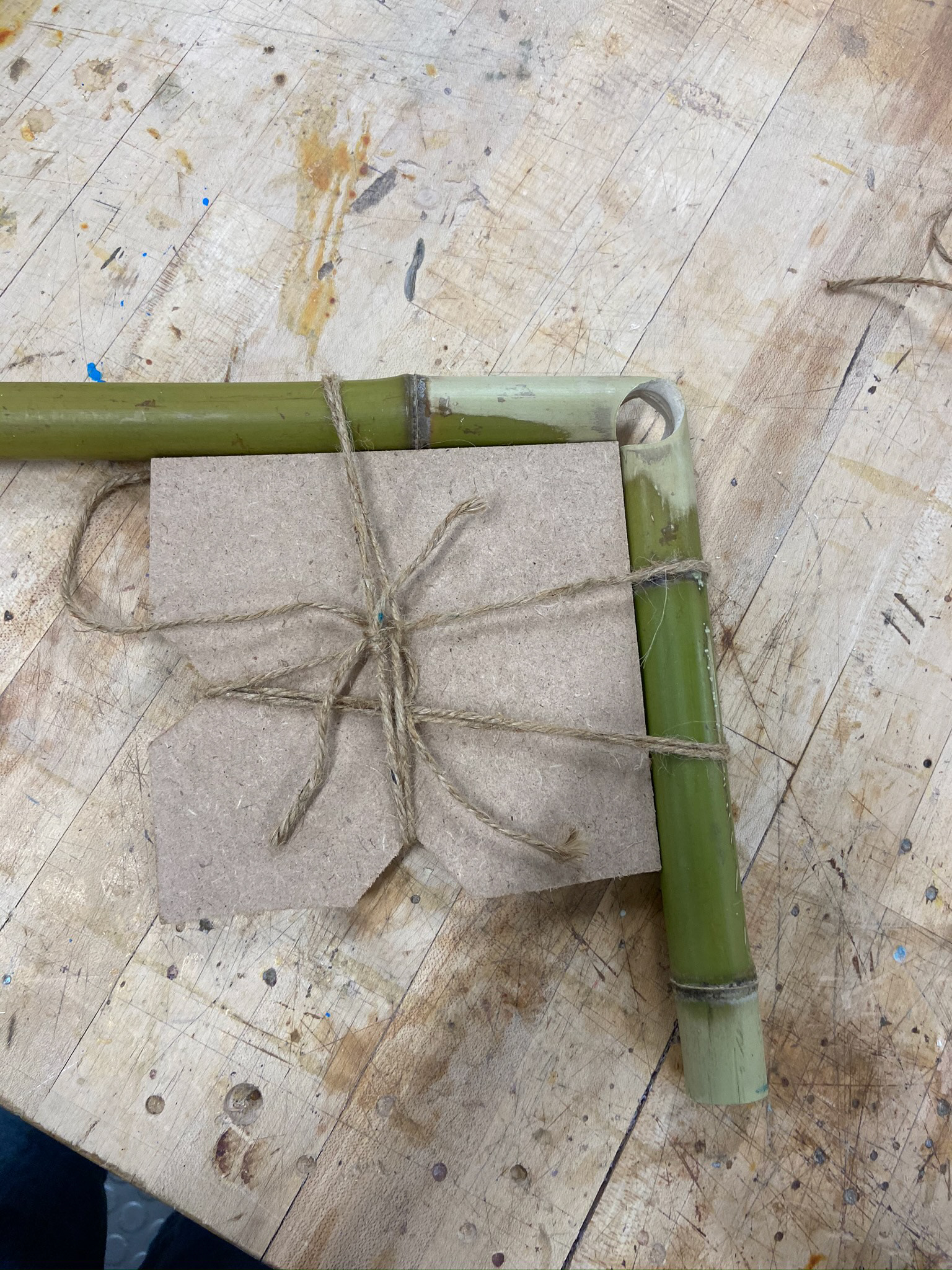 Stalk was bent using boiling water and tied to a 90 degree angle until dry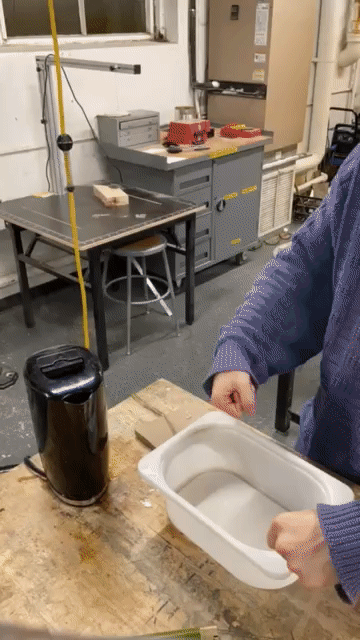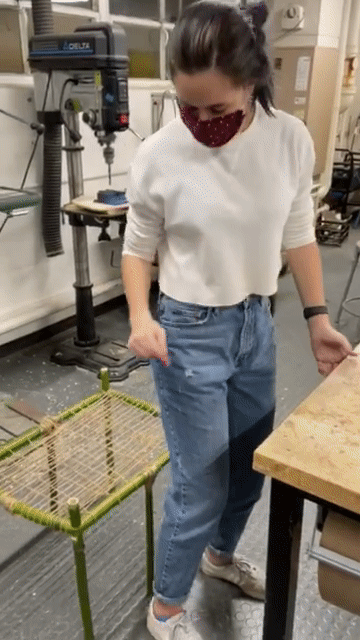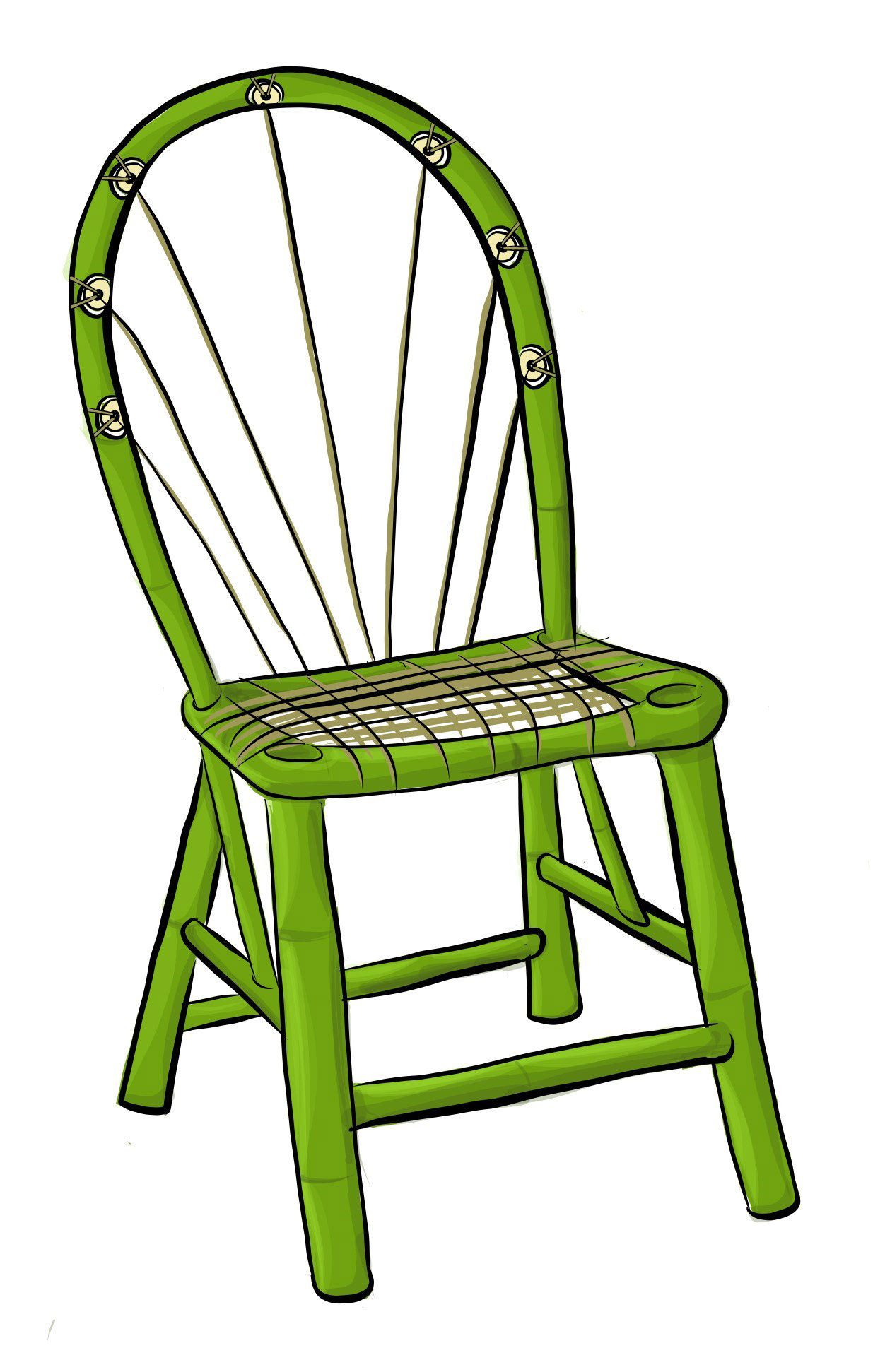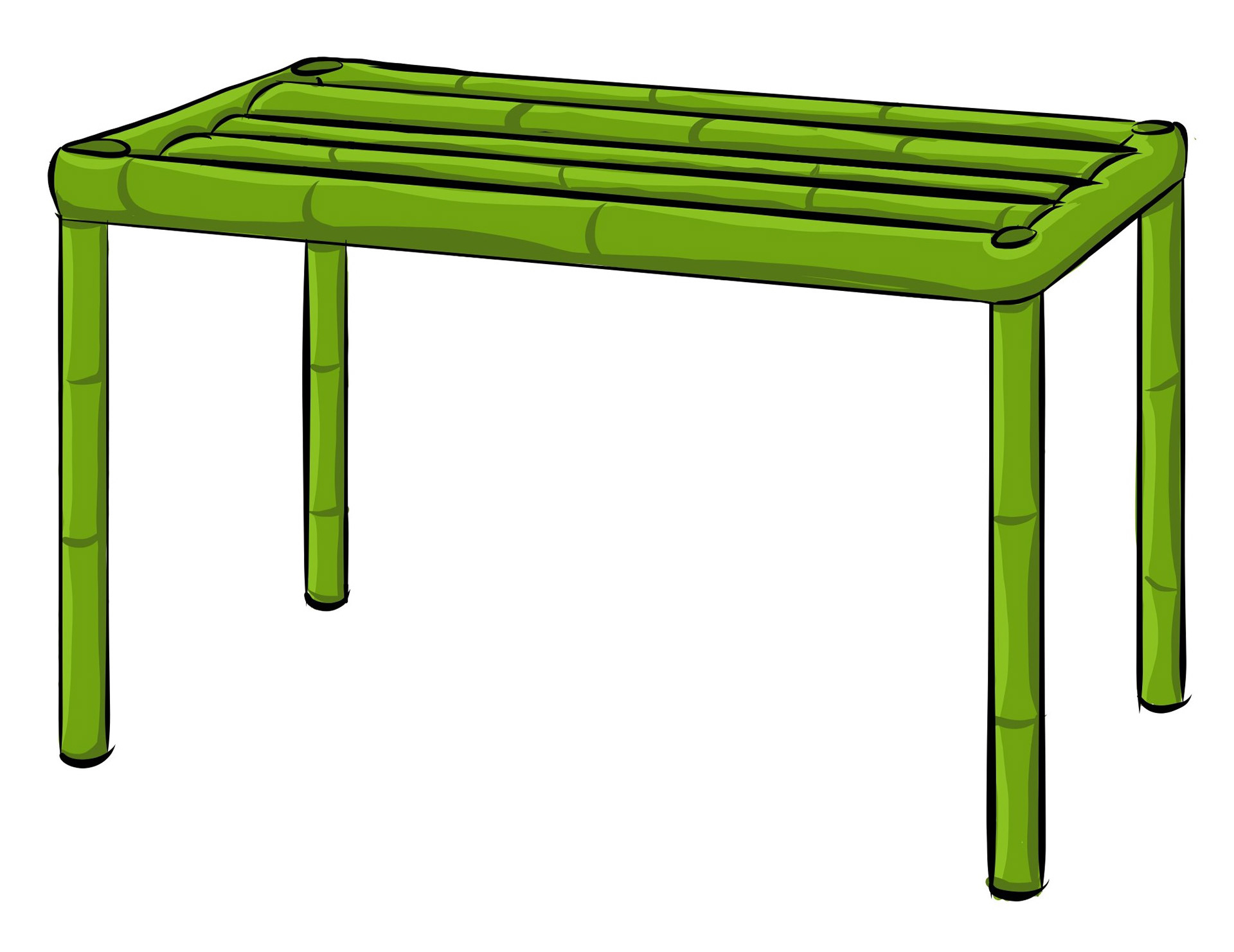 This production process would be able to expand over a family of products all manufactured with the CNC with its only components being bamboo stalks and fiber.