Project Goal: Design training footwear that offers protection and precision for skilled boxing workouts.
Design Thesis Presentation
Group fitness trend that combines skilled boxing workouts and strength training for weight loss and body conditioning.
Consumer is not concerned with records or accolades, but rather personal development.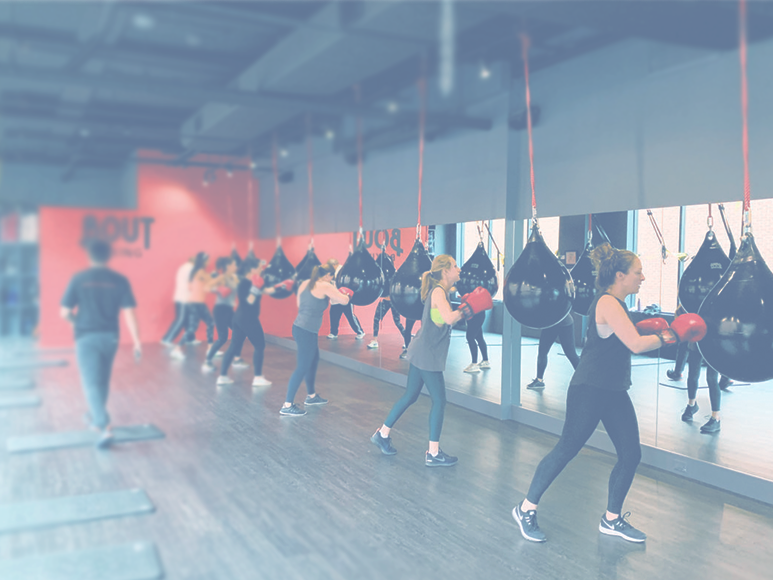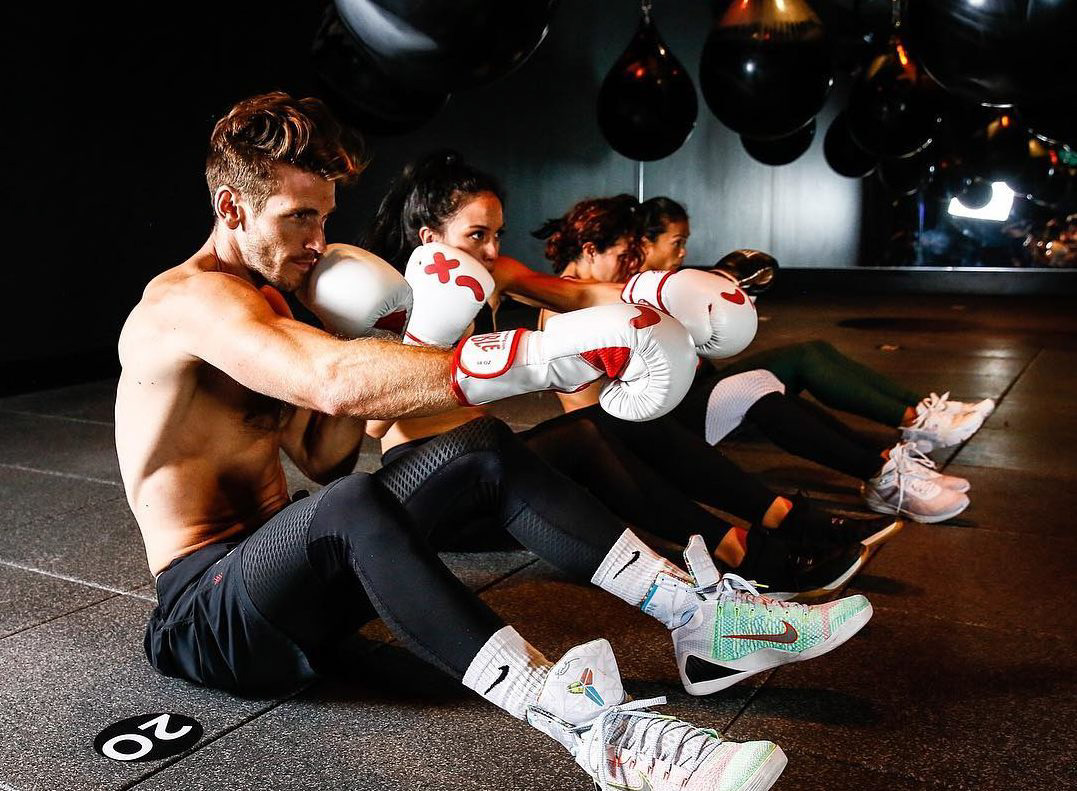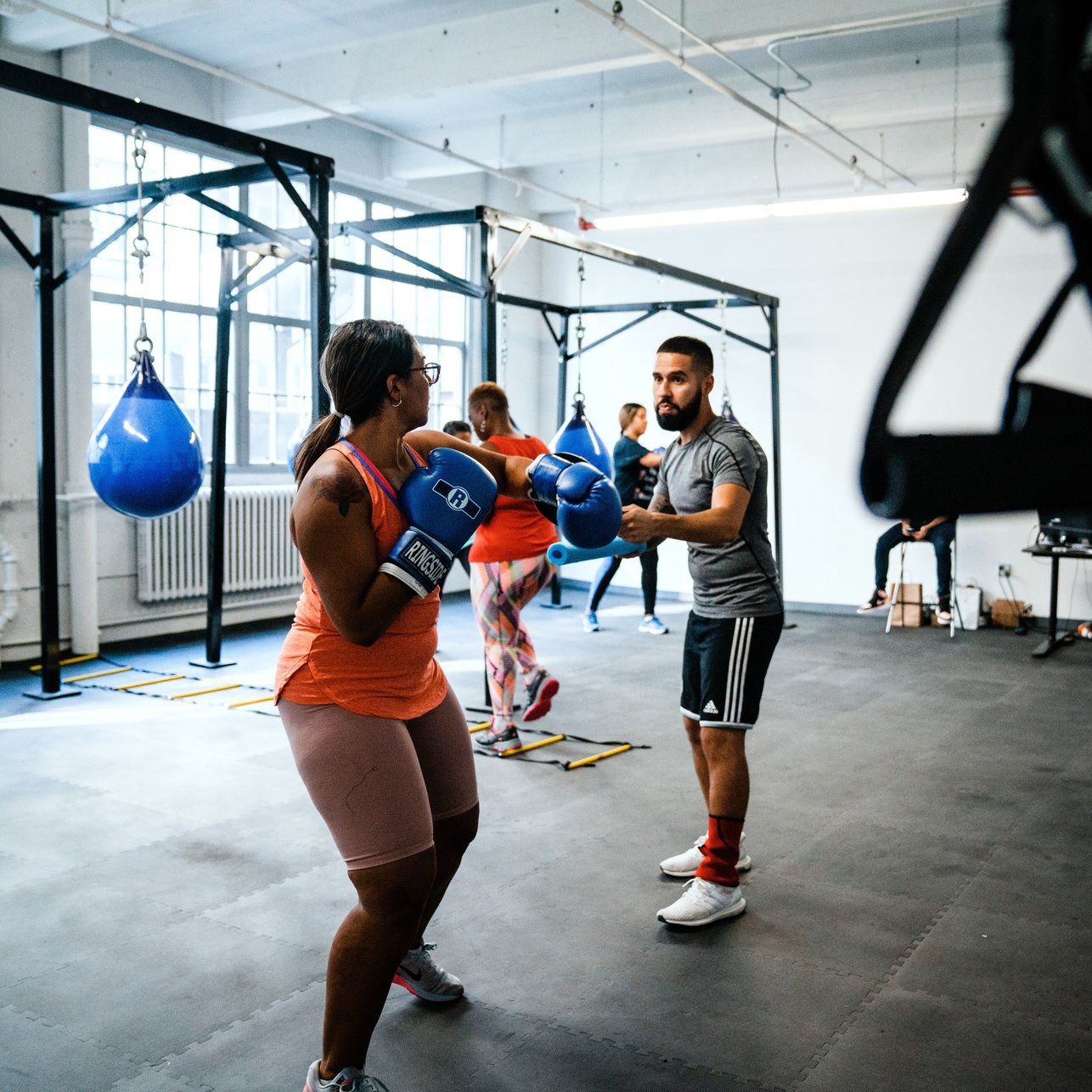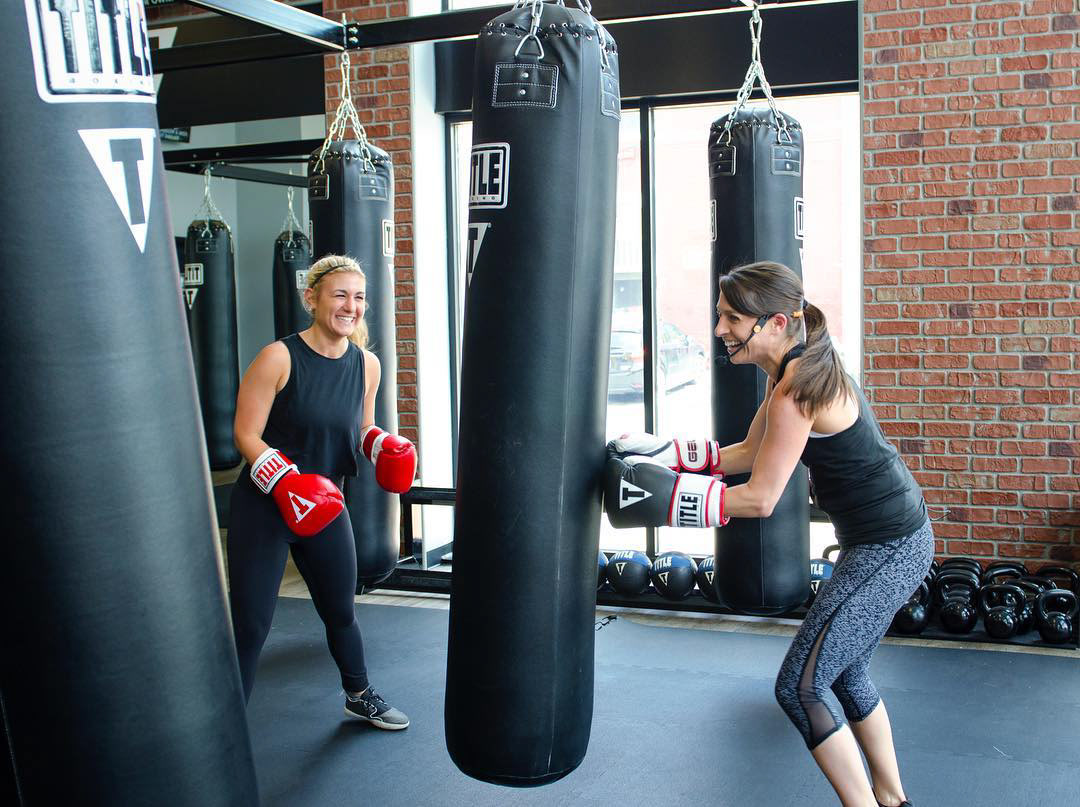 User Environment
High-intensity training regimes, taught in group sessions intended to excel individual performance. 
Due to the large class sizes and streamlined training practices, most Boxing Fitness gyms choose to eliminate boxing rings.
Consumer:
Women, 25-35 years old 
3-5 days a week, 1-2 hour sessions 
Group range: 20-40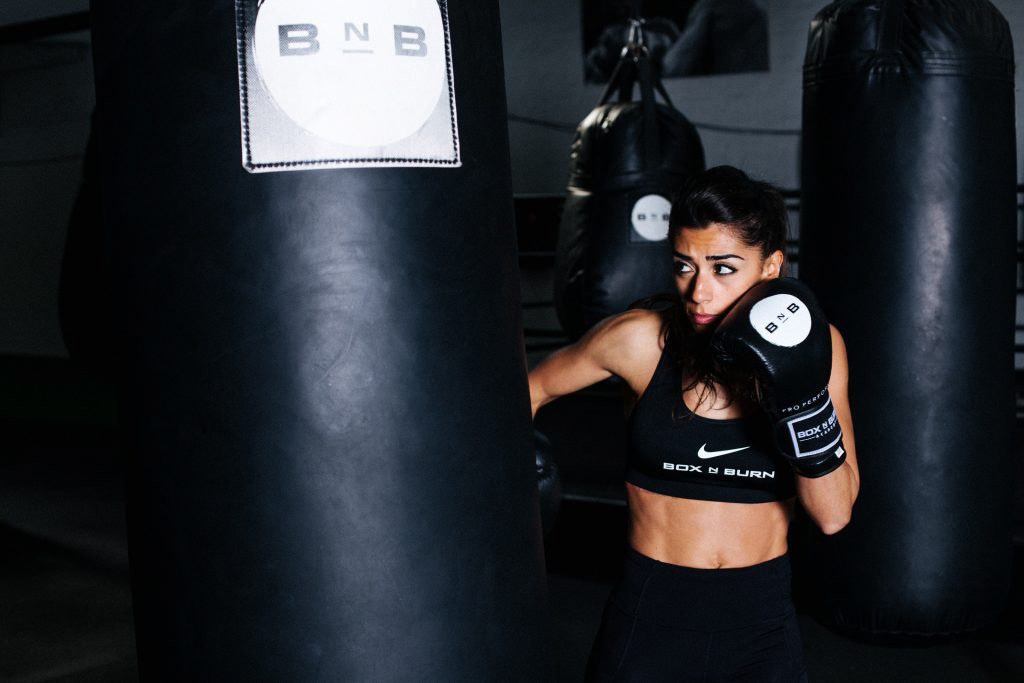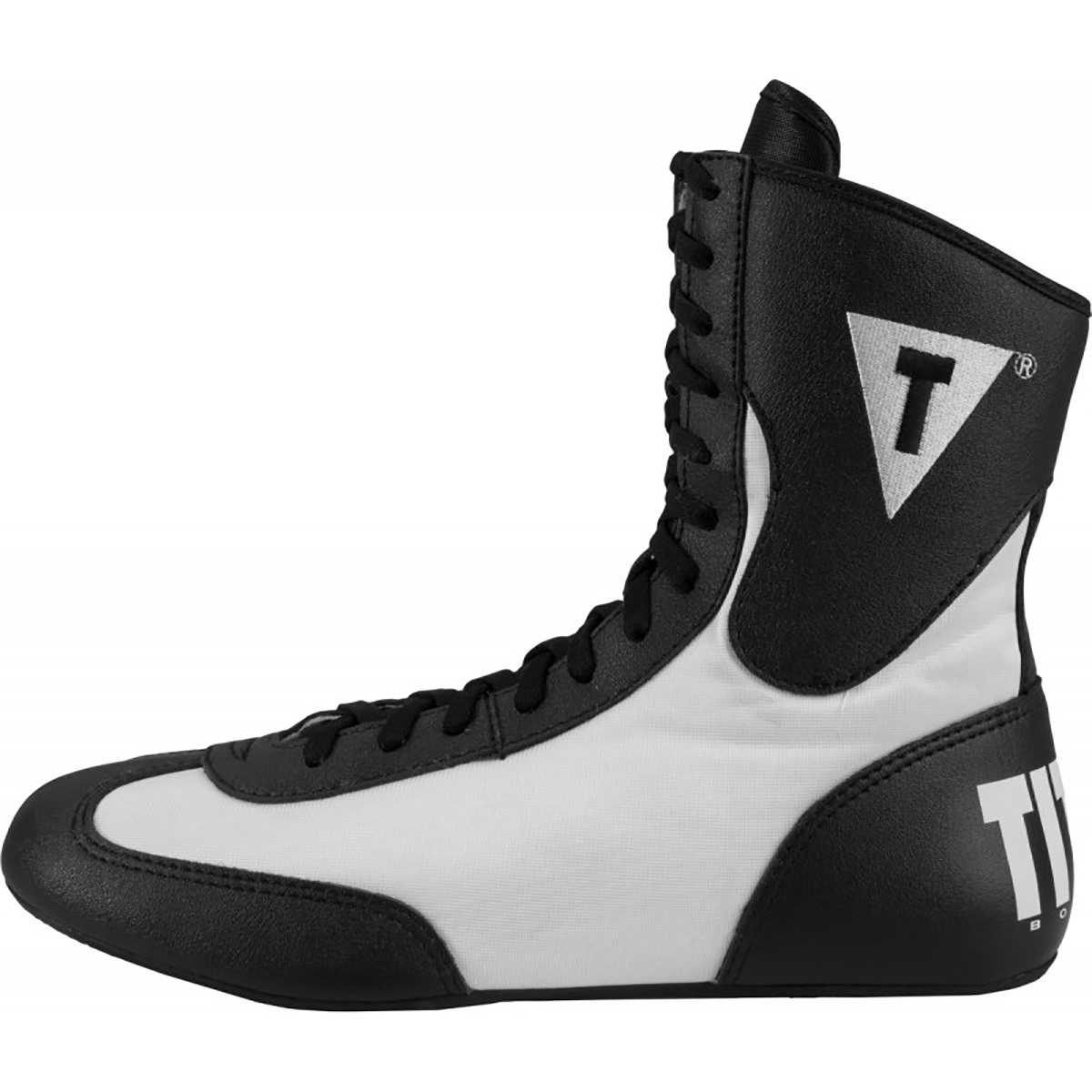 Problem: 
There is NO footwear designed for Boxing Fitness.
Opportunity:
 Boxing boots put unnecessary stress on user.
 Other training footwear interferes with performance capabilities.
   Protection
     - To minimize continuous impact and prevent potential injury.
   Agile Precision
     -  Enable proper execution of basic movements.
   Balance
     -  Distributes force to improve ground contact and responsiveness.
   Comfort
     - Allows execution of workouts at a high level for 1-2 hours without excessive muscle stress.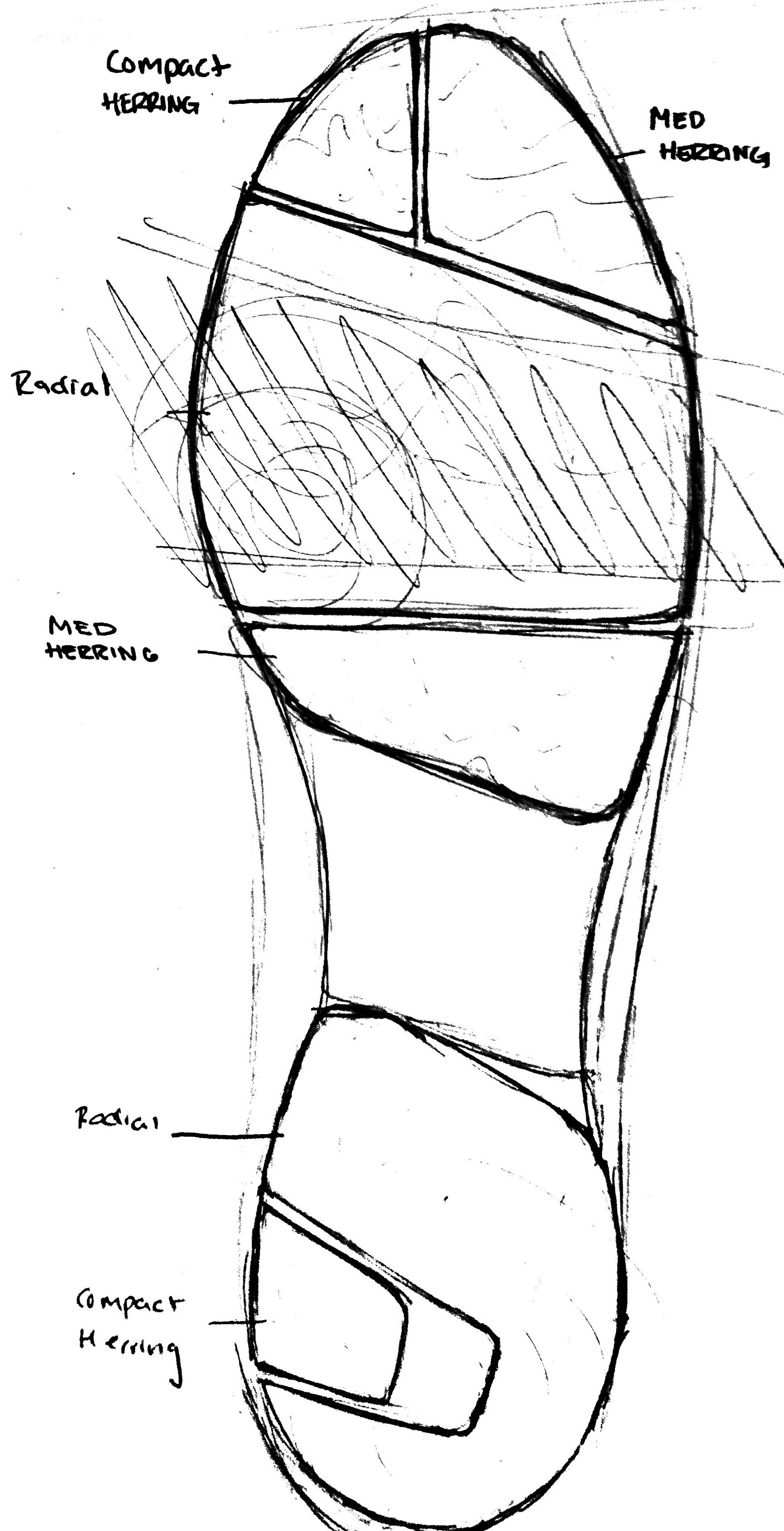 Breathability 
    - Moisture wicking
    - Odor resistant
    - Hydrophilic
Comfort
    - Good hand (feels good on skin)
    - Fit (contoured to the foot/leg)
Minimal Weight
    - Lightweight materials
    - Lack of materials in specific places
Durability
     Upper
           - Resilient fibers
           - High tensile strength
           - Abrasion resistant
     Outsole
           - Abrasion resistant
           - Non porous/hydrophobic
           - Anti-catch grip
Basic Exercises & Pressure Assessments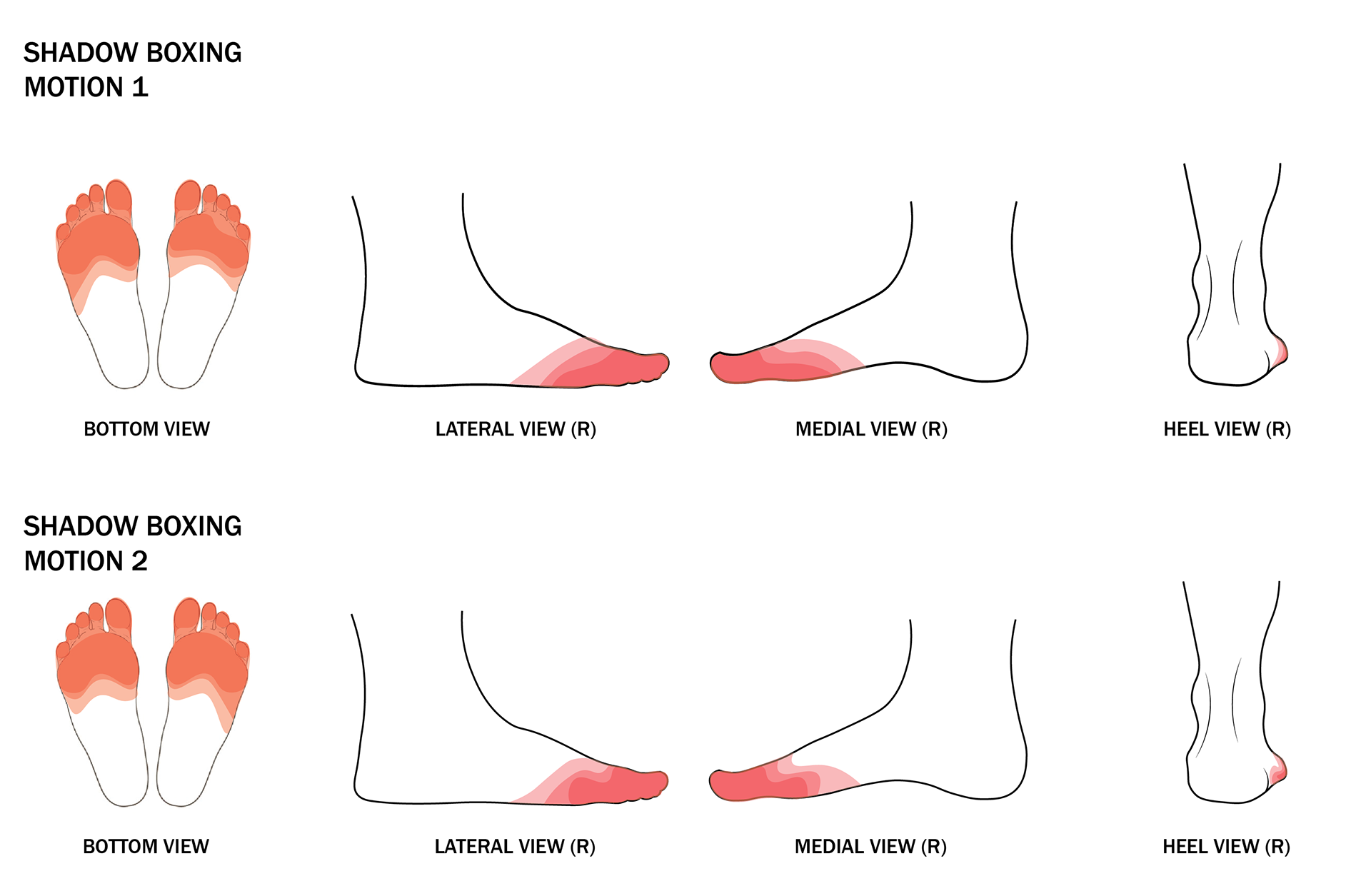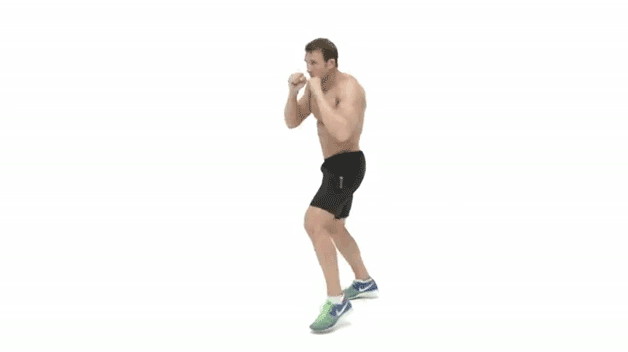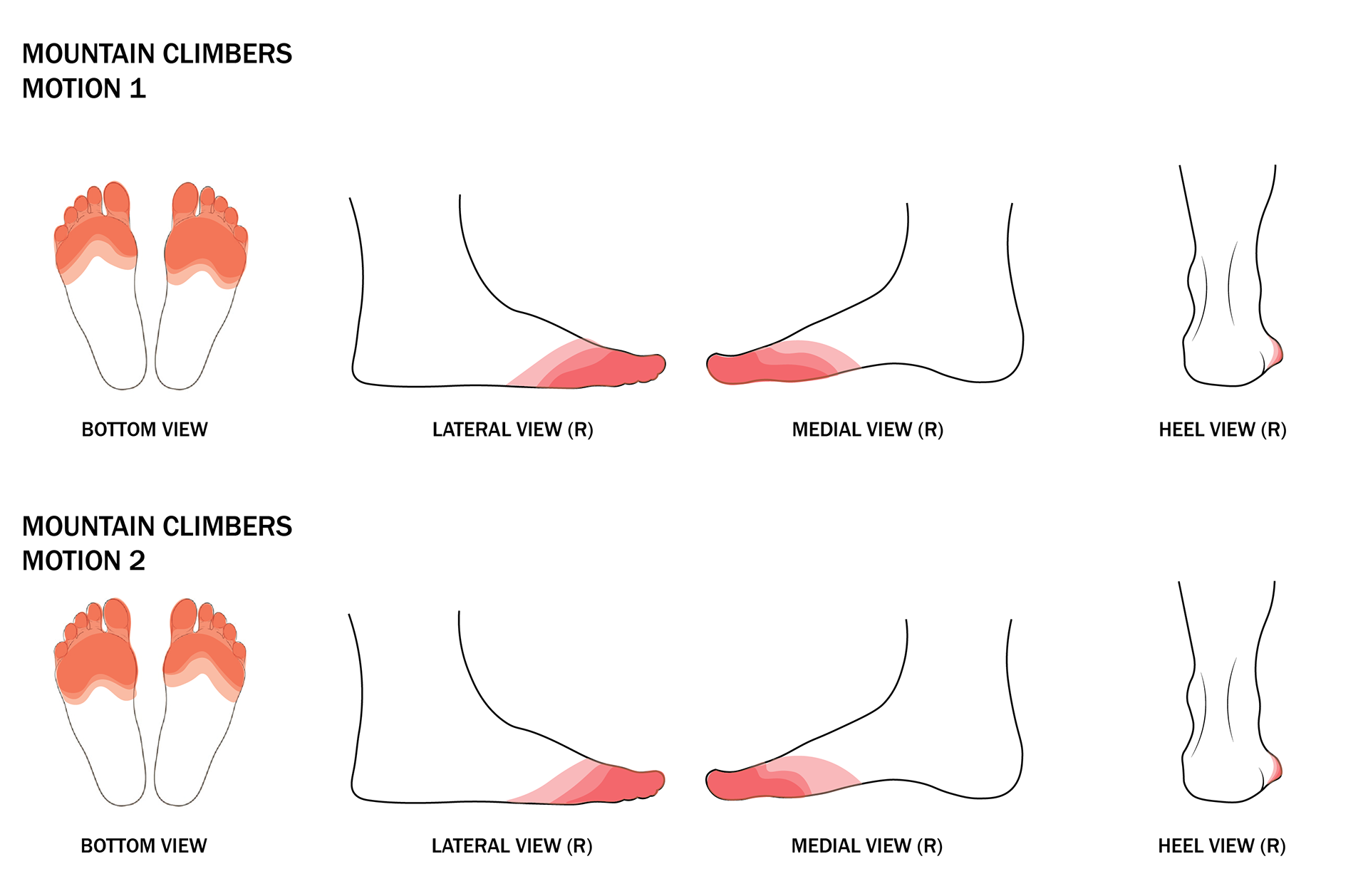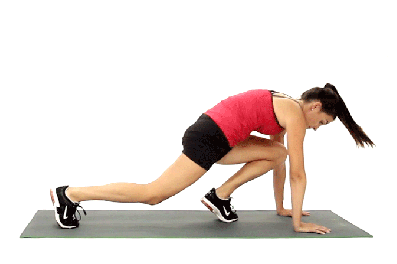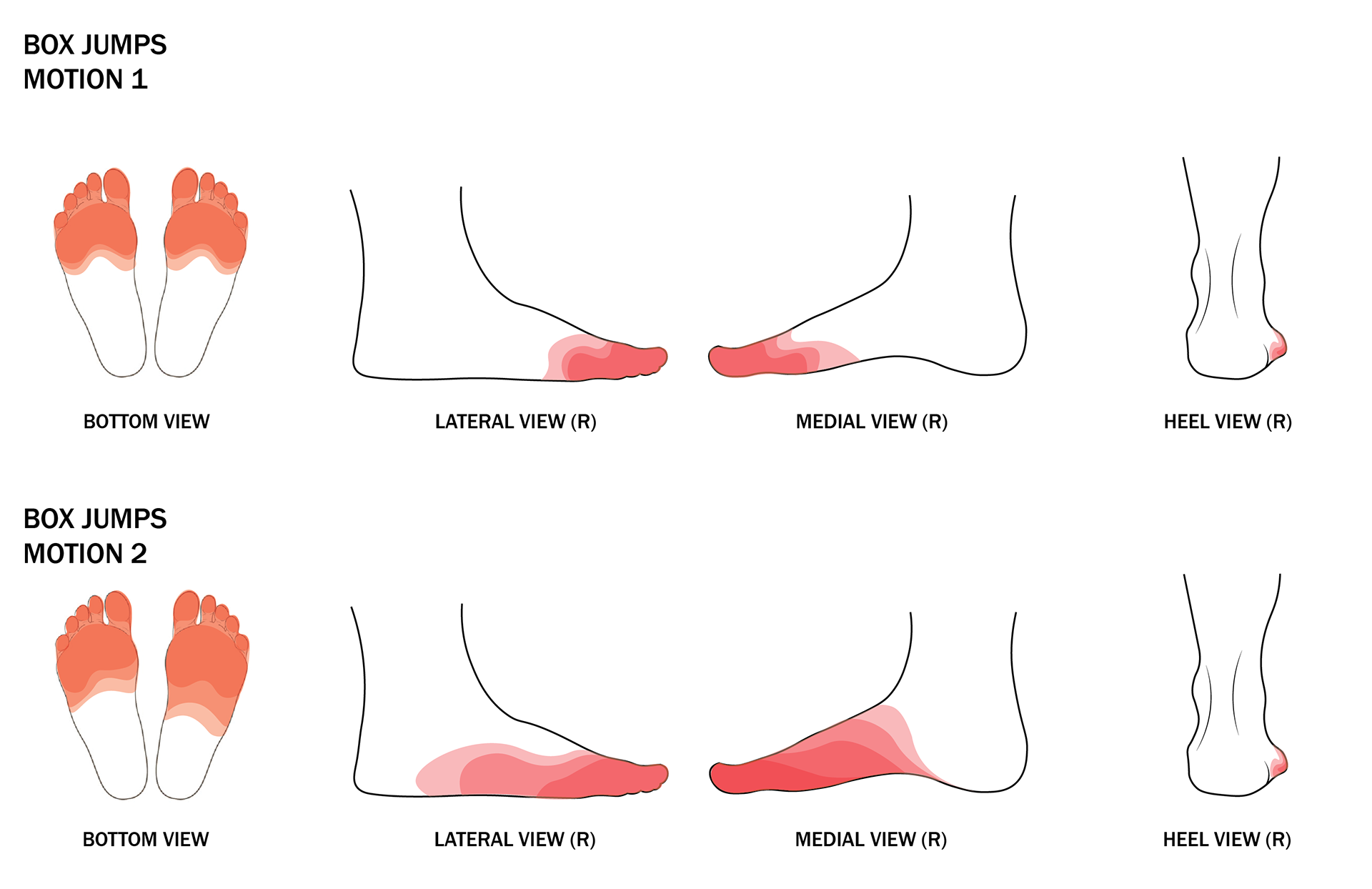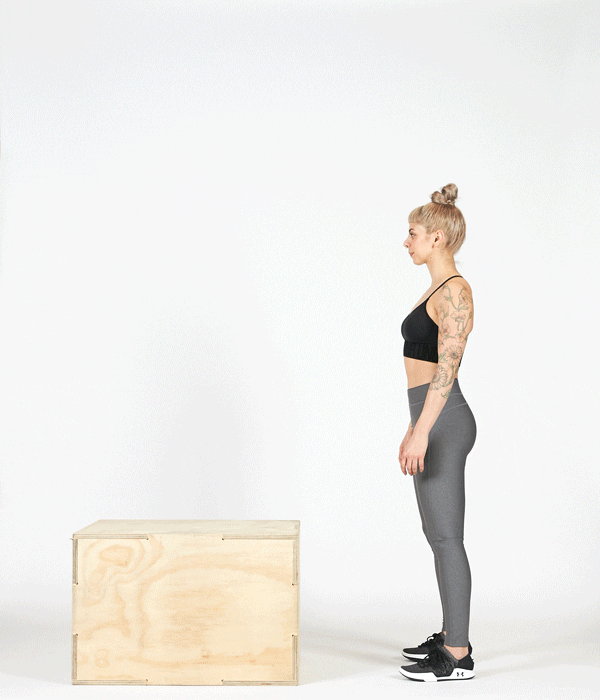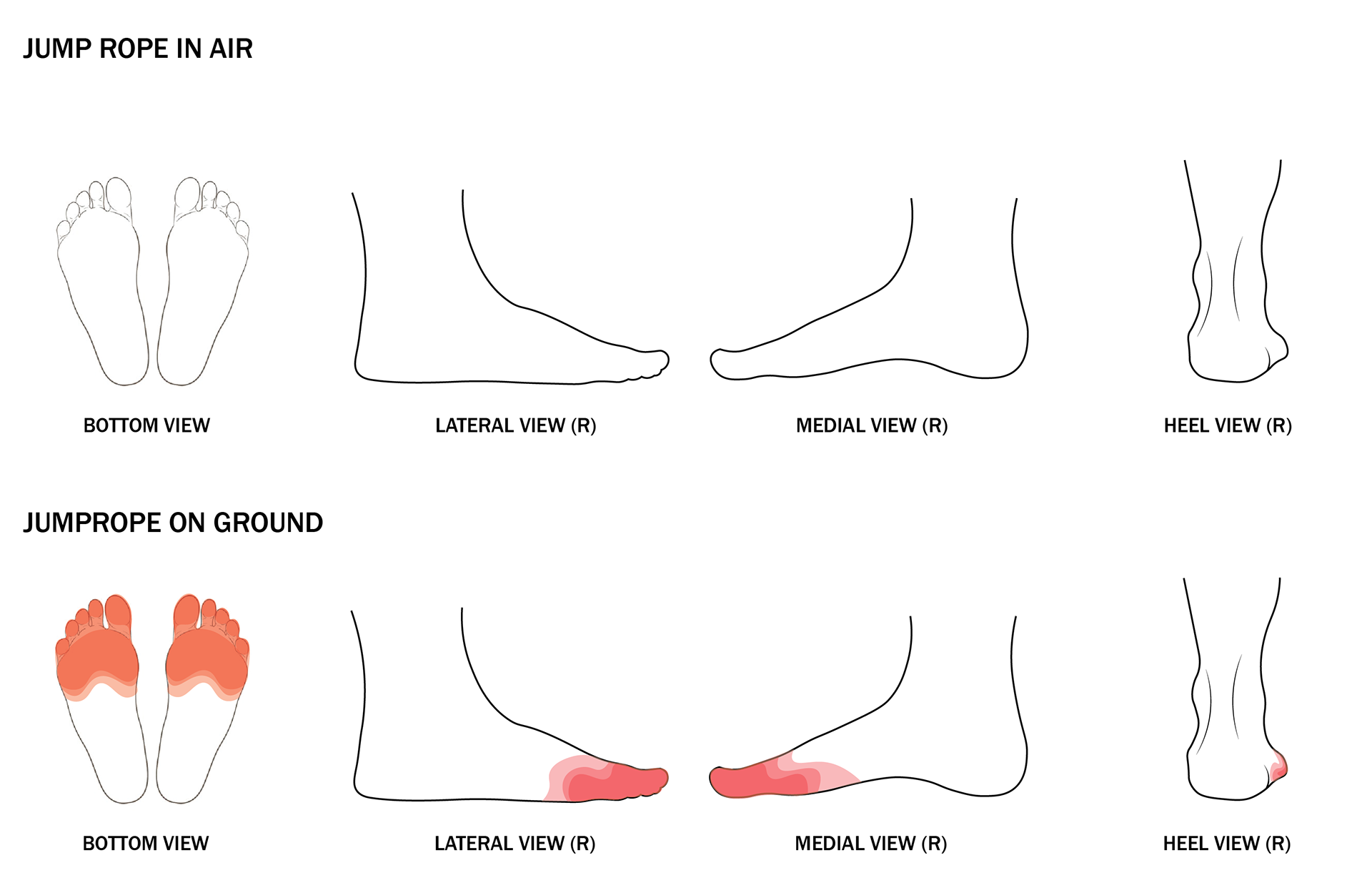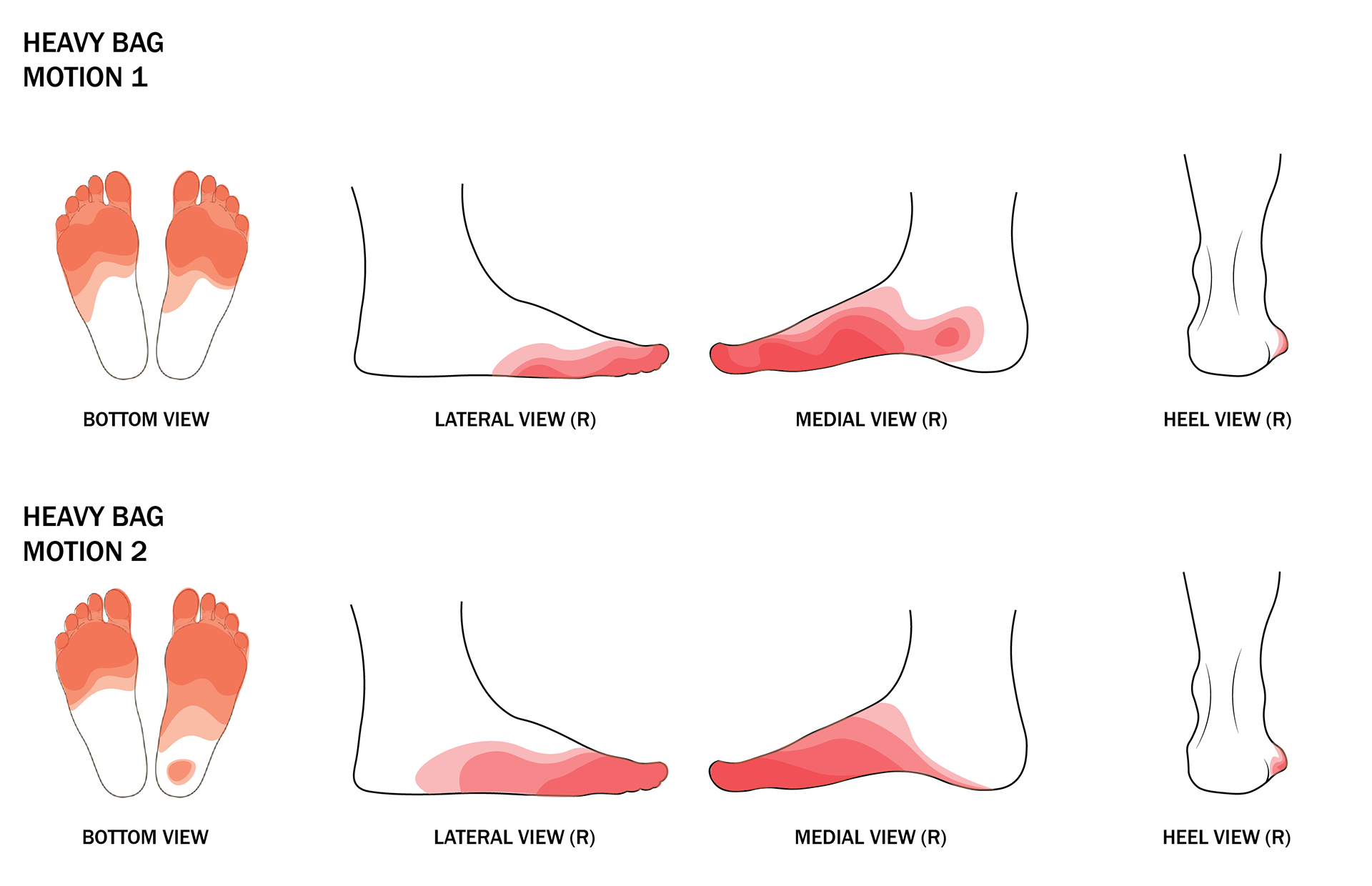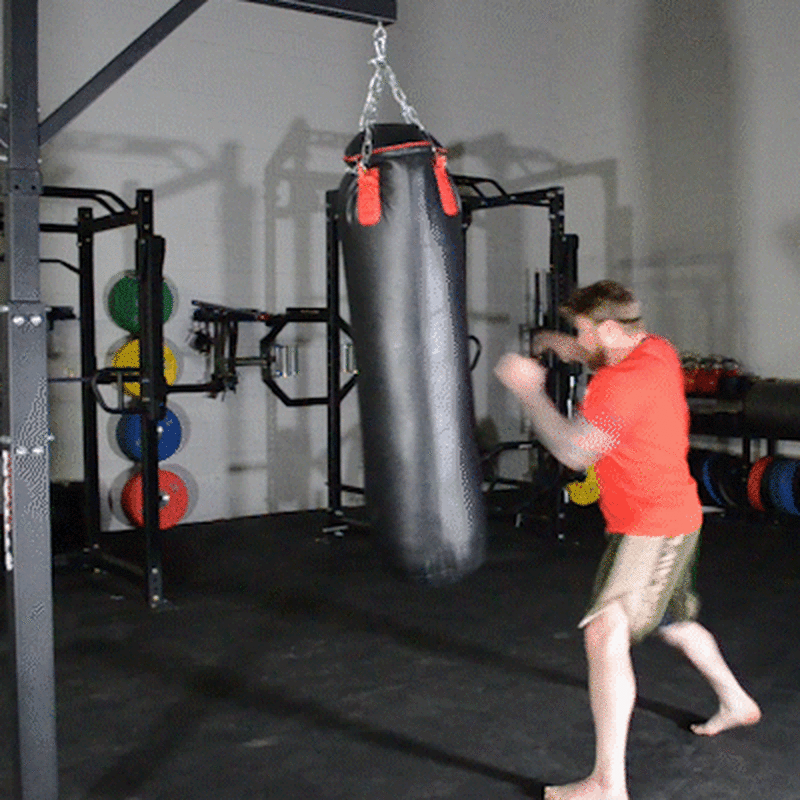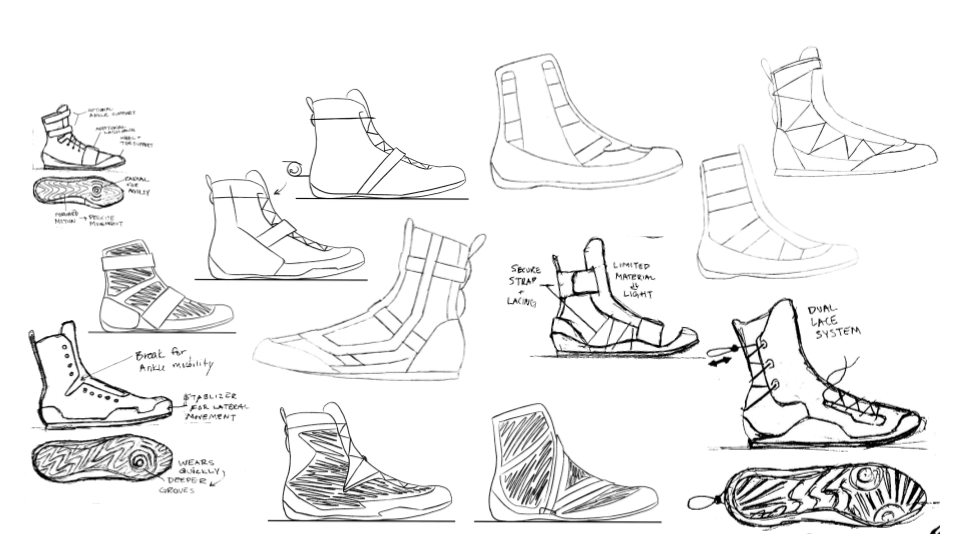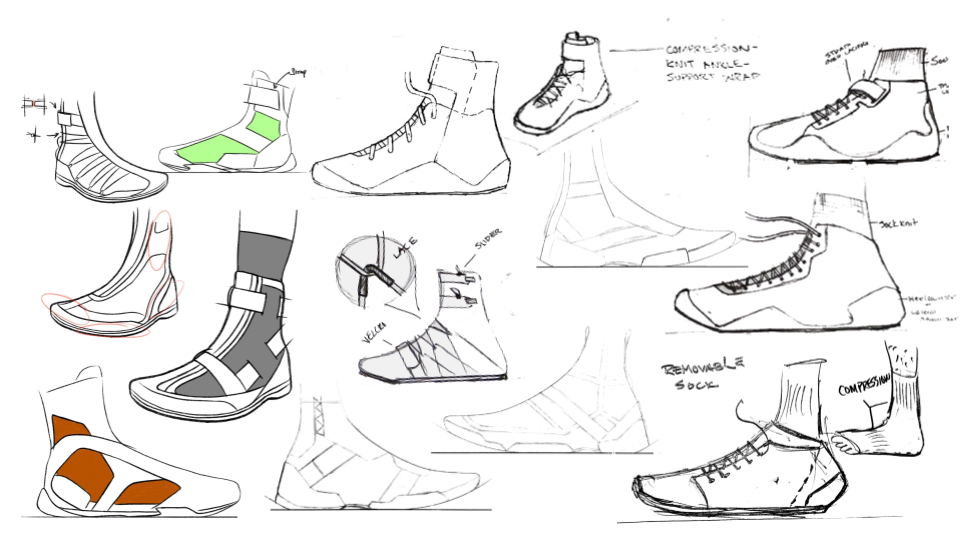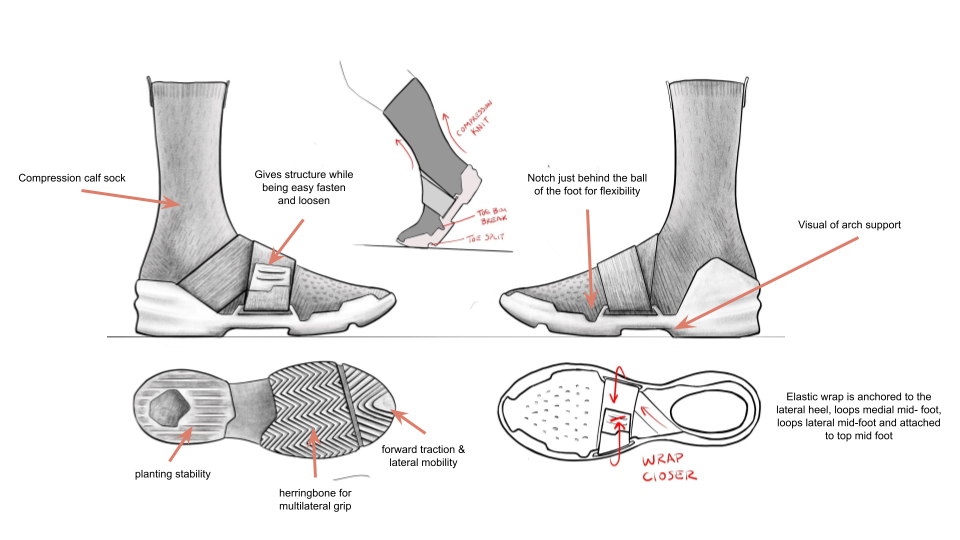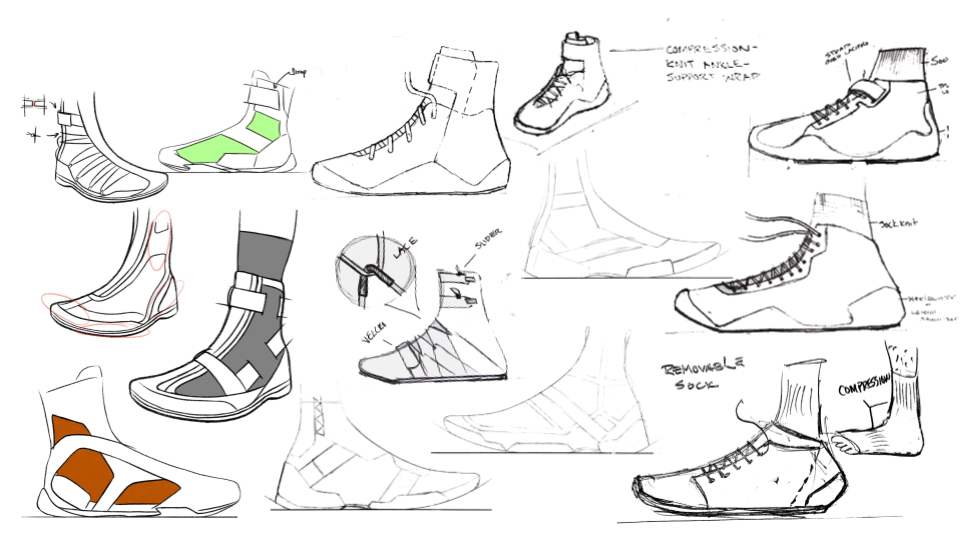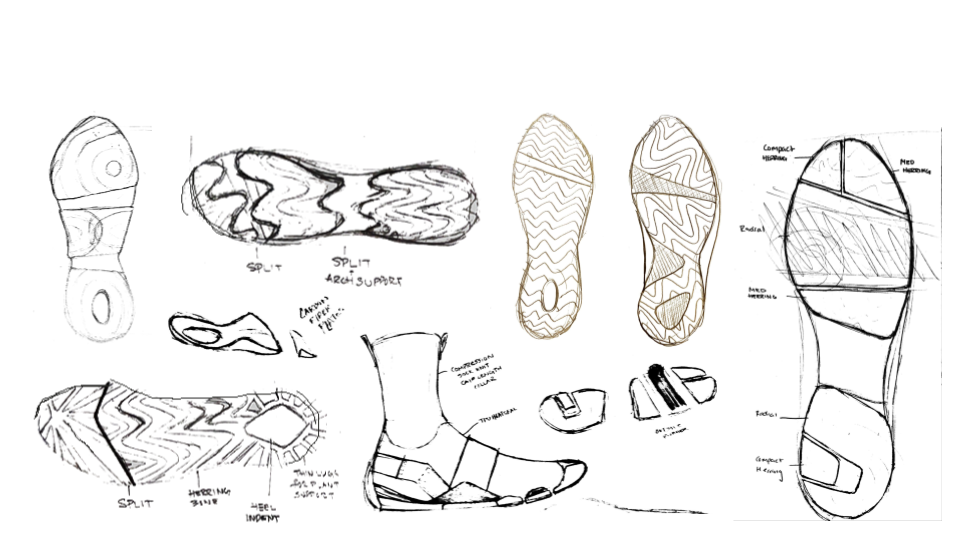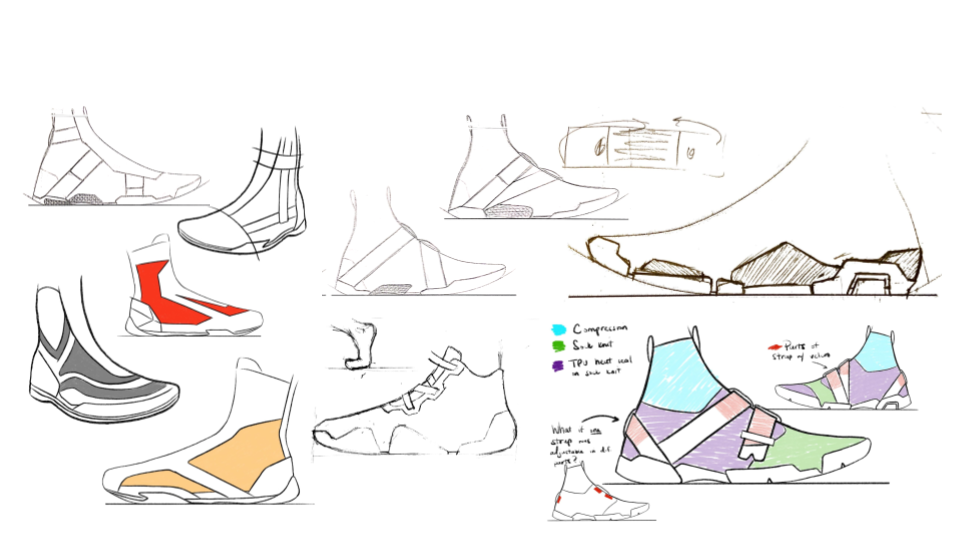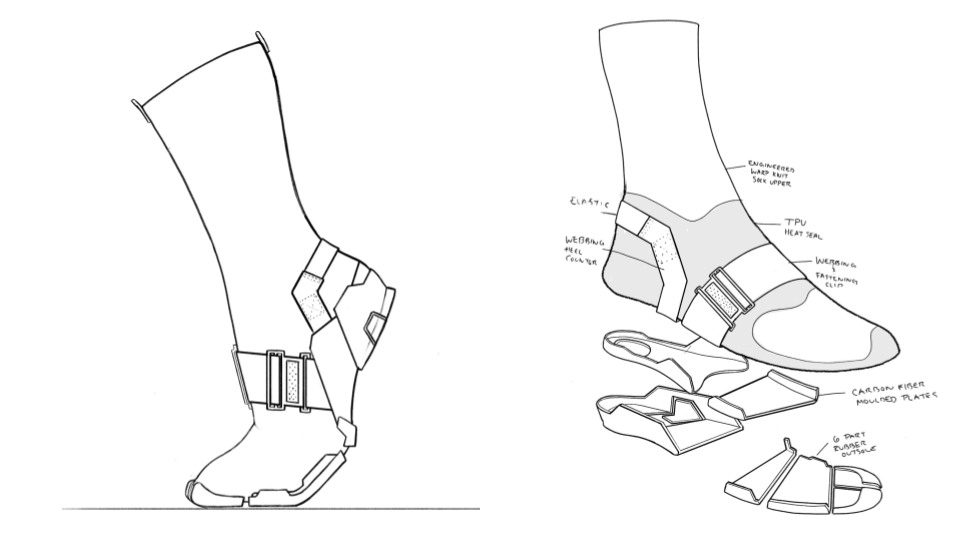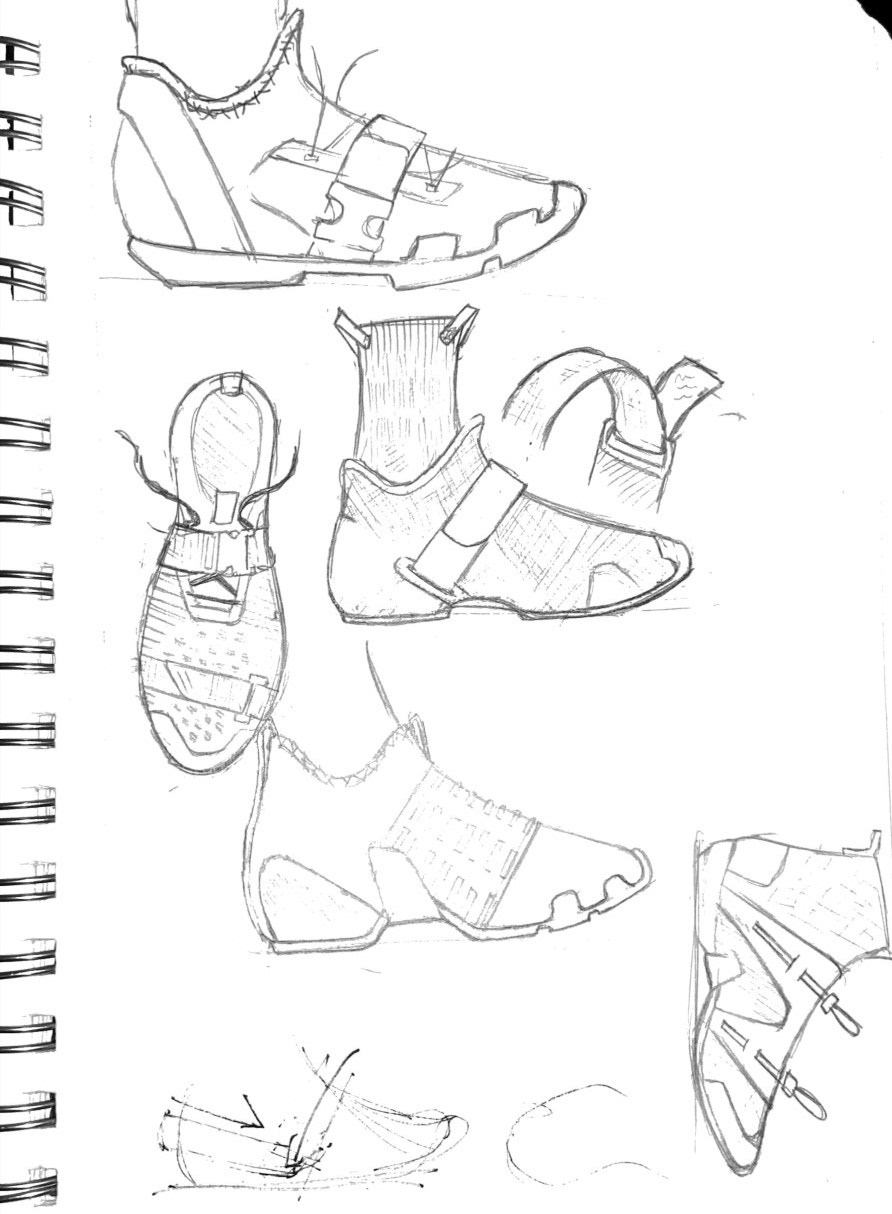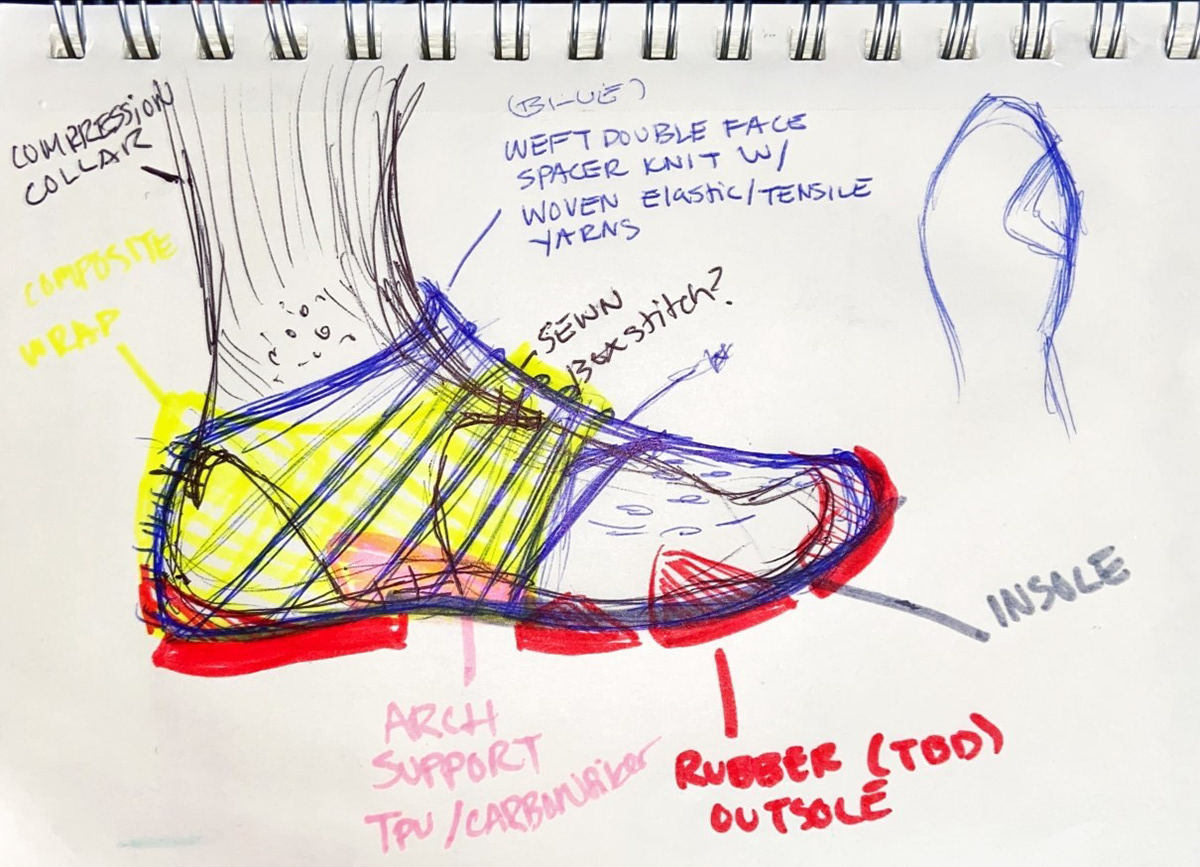 Prototype 1: upper construction

Prototype 1: outsole and lockdown attachment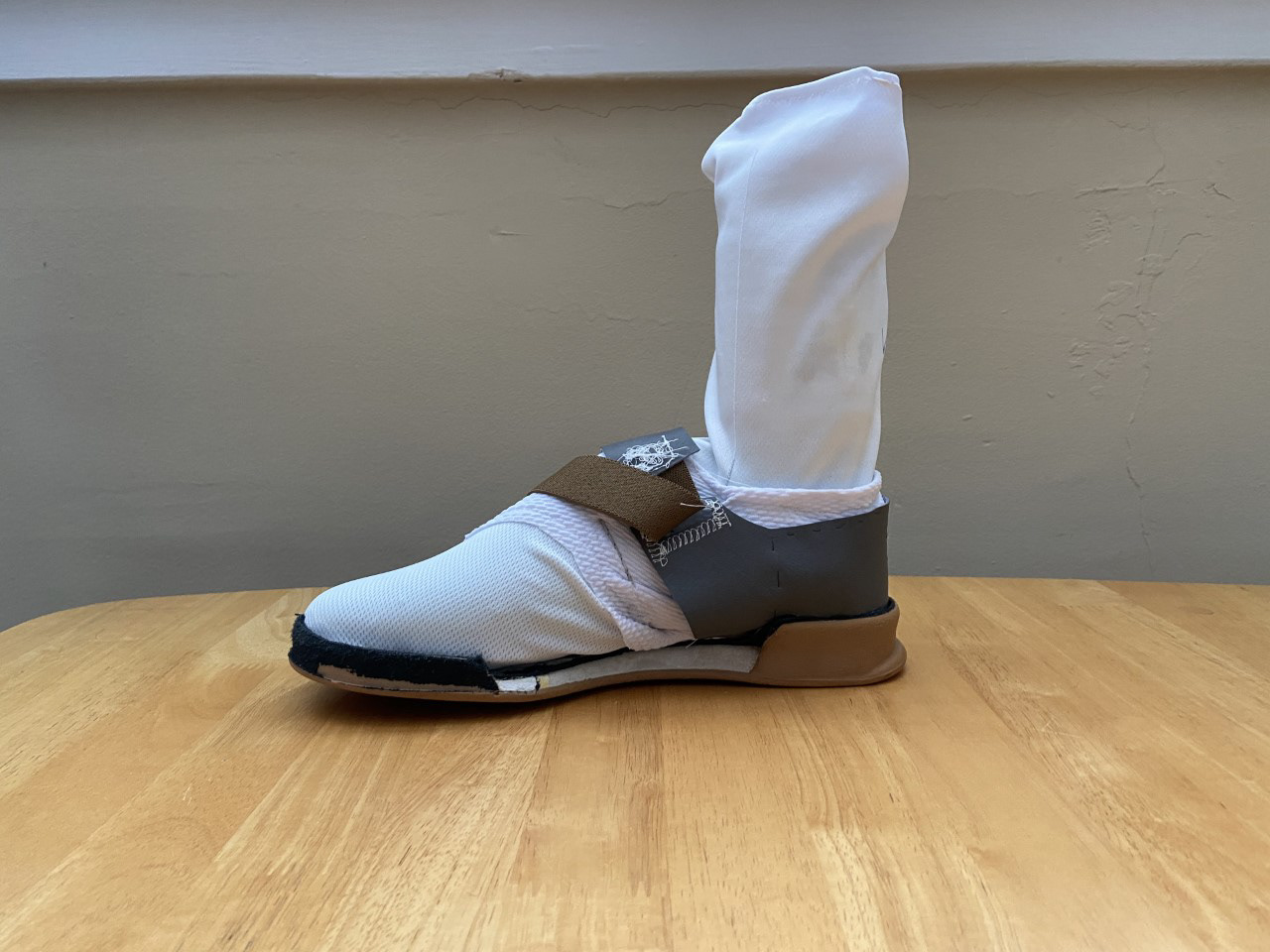 Prototype 2: outsole mold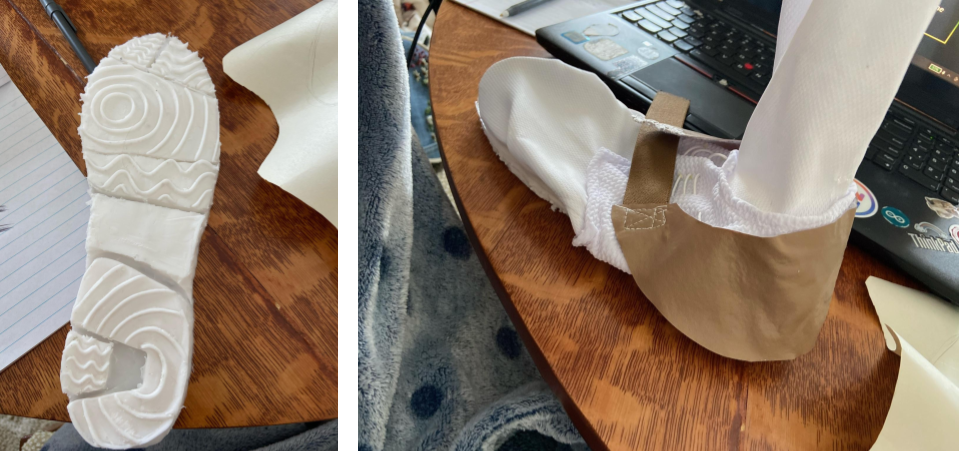 Prototype 2: outsole attach to upper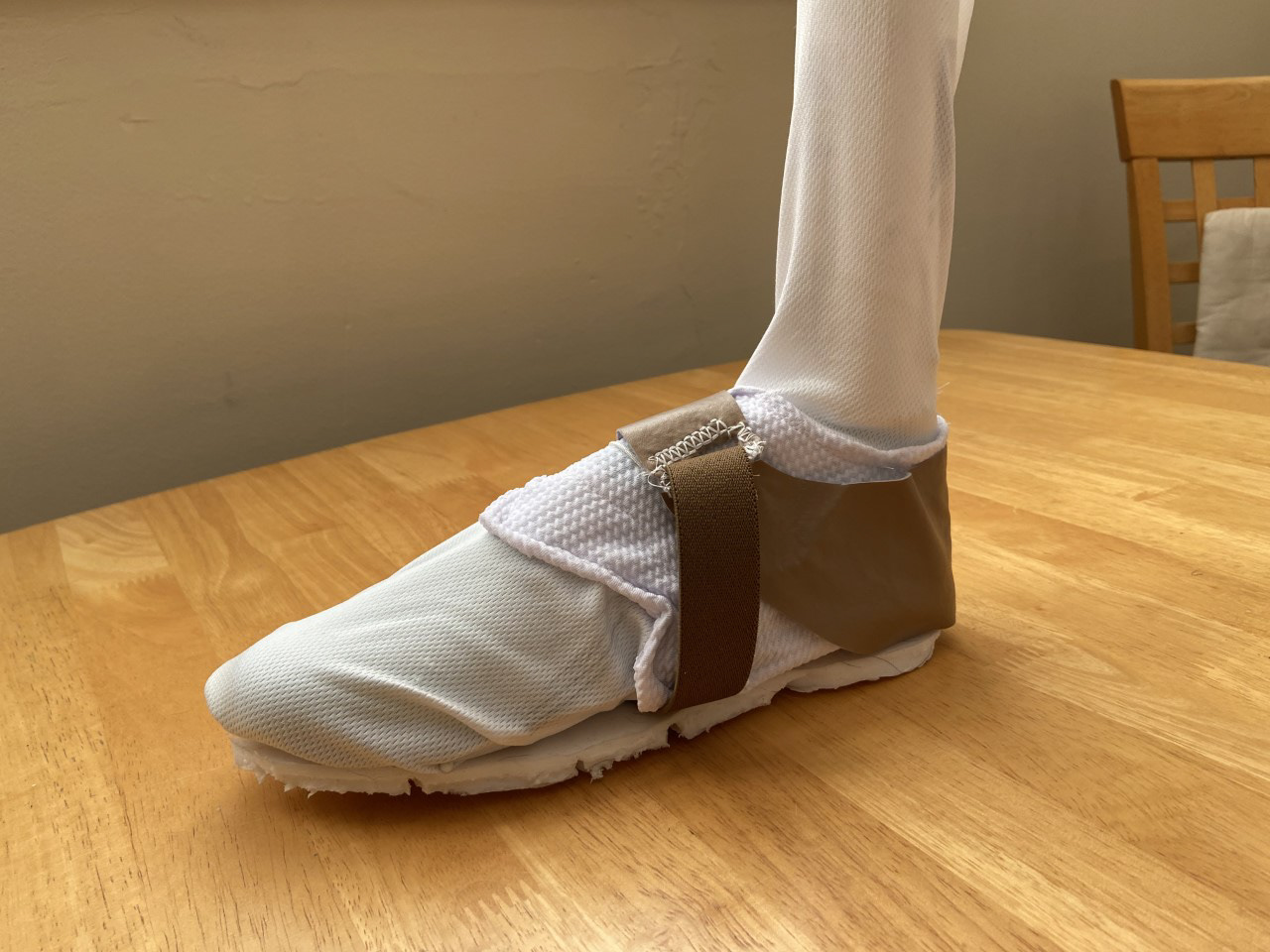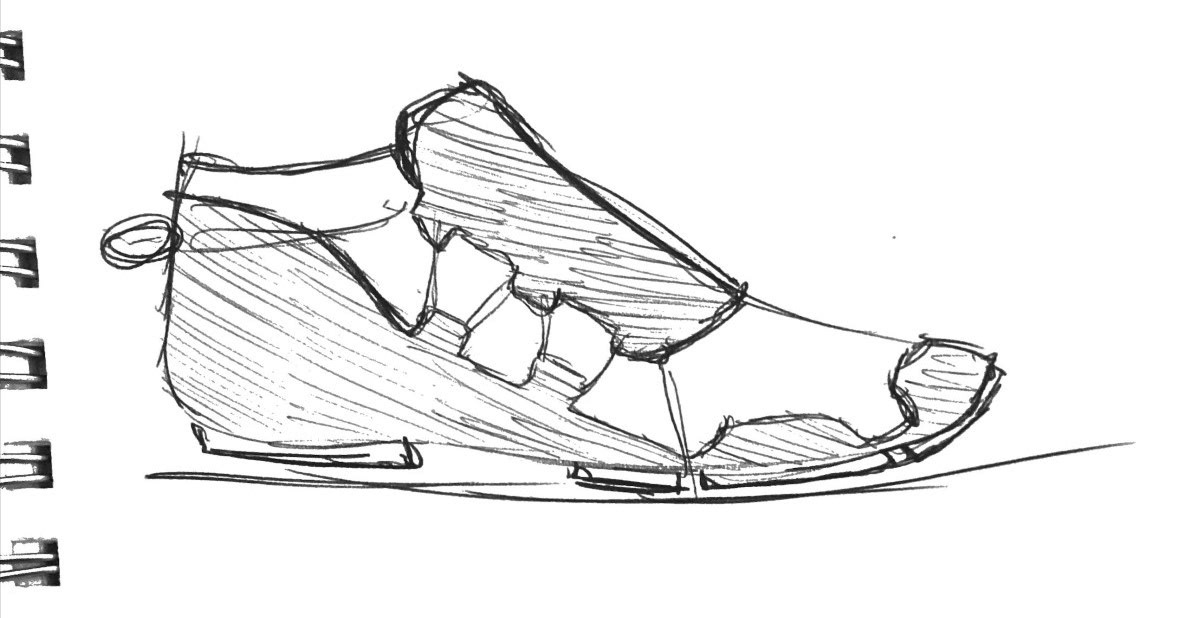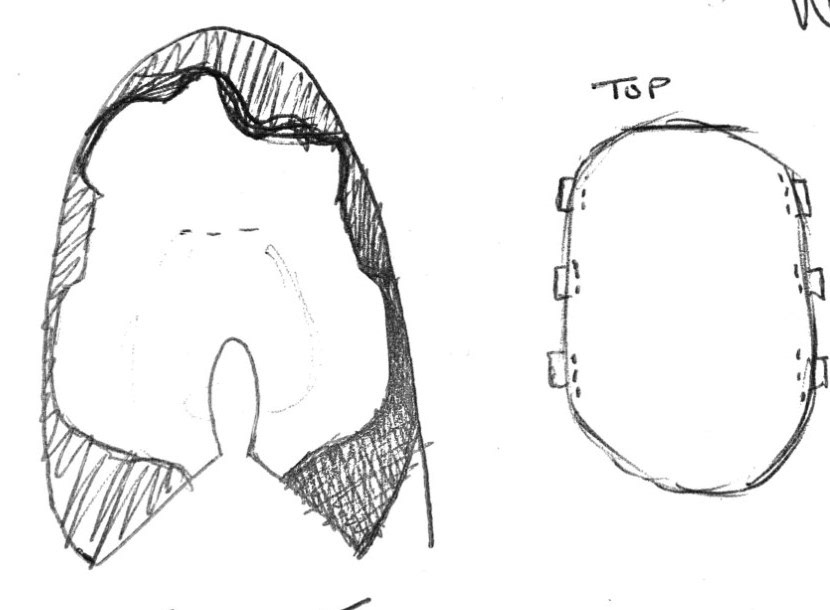 Prototype 3: paper pattern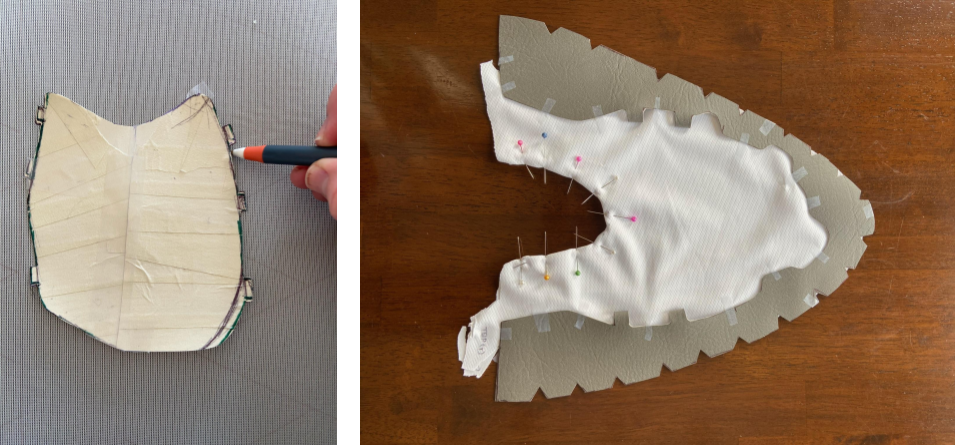 Prototype 3: upper construction

Prototype 3: complete upper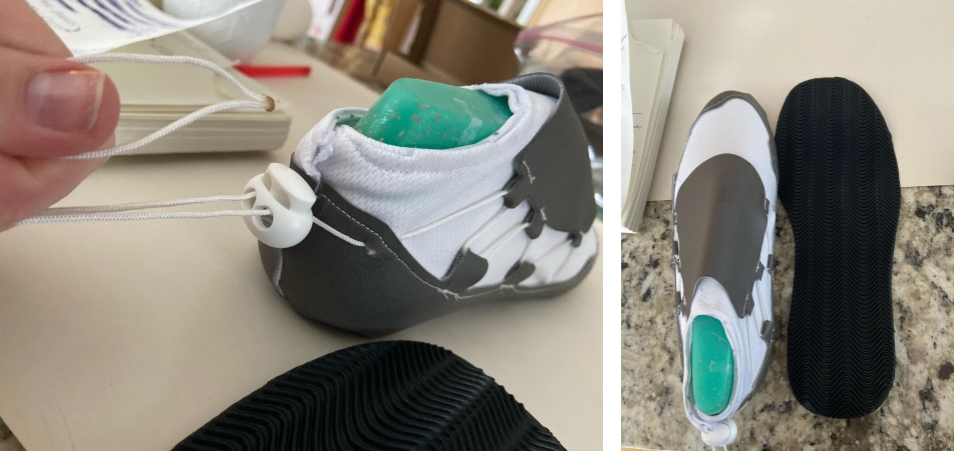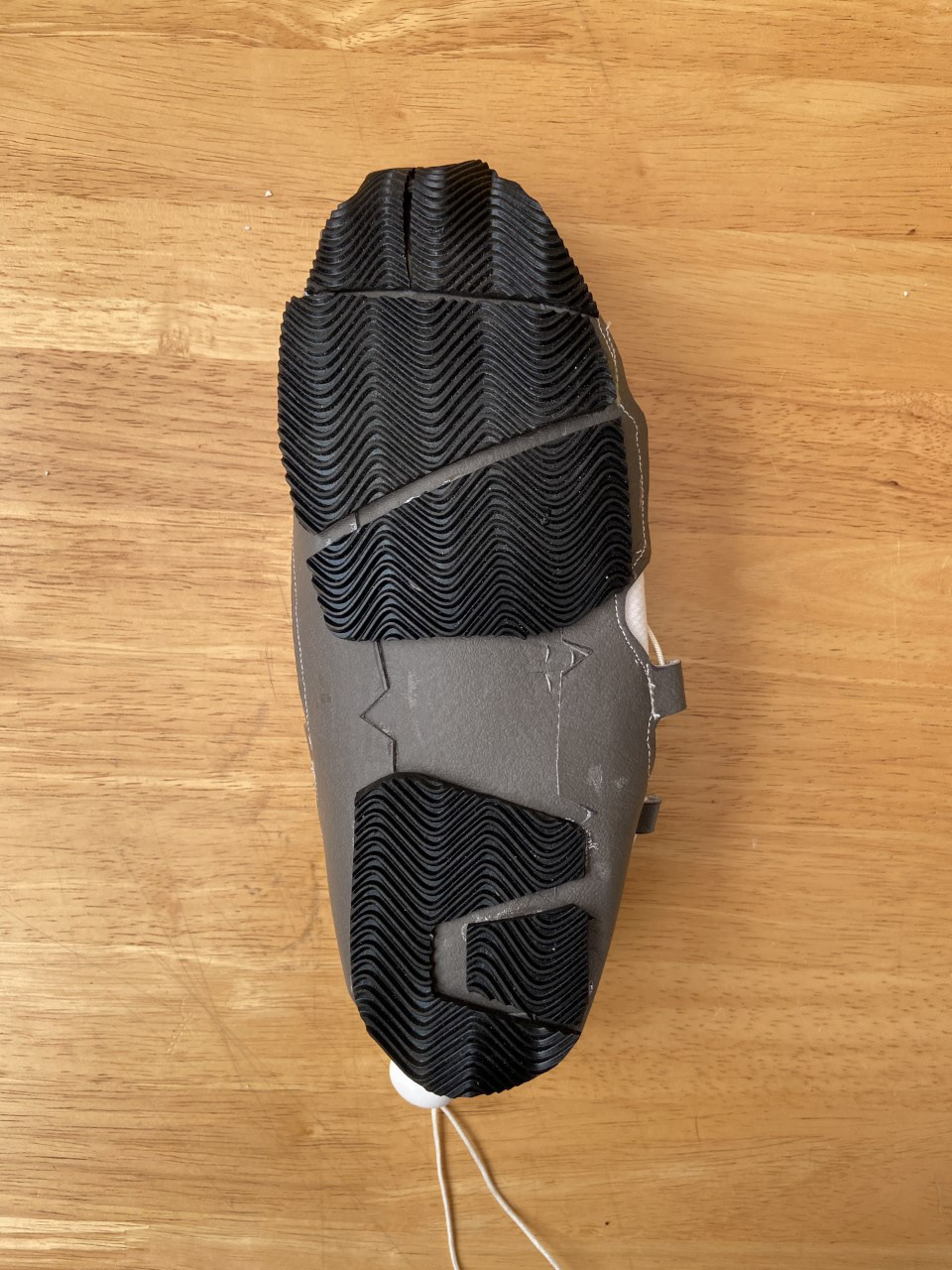 Prototype 3: toggle and outsole attachment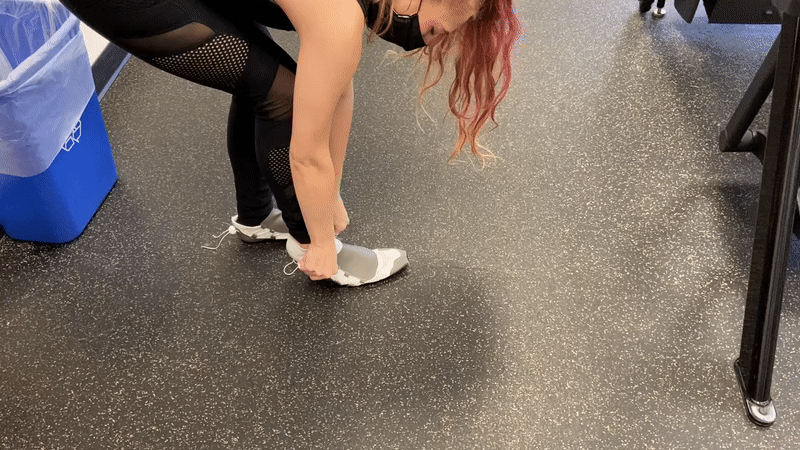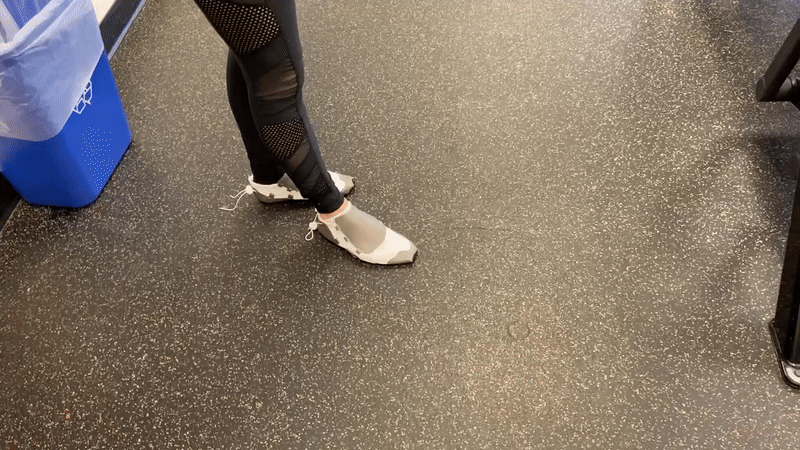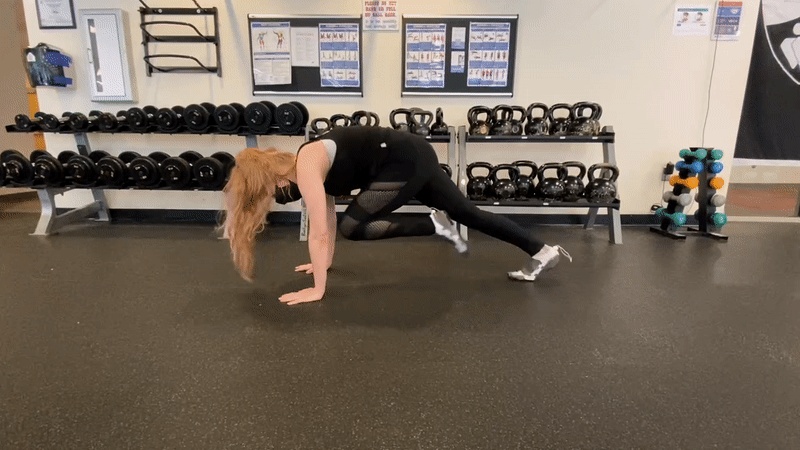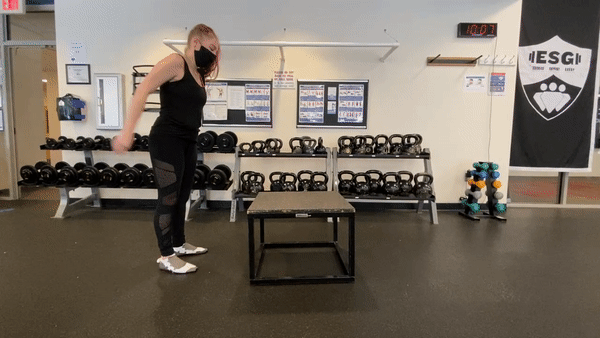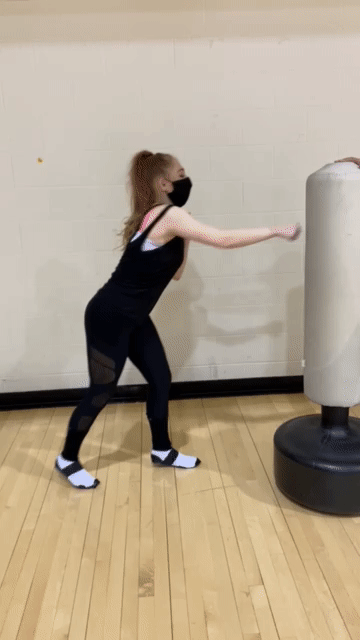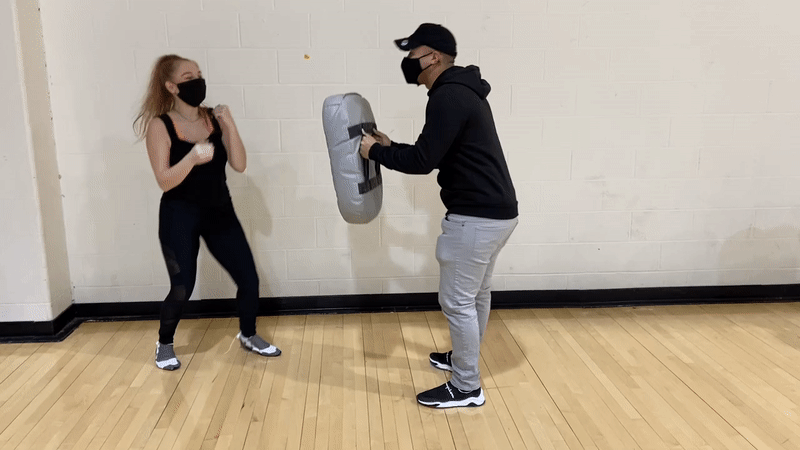 Prototype 3: User testing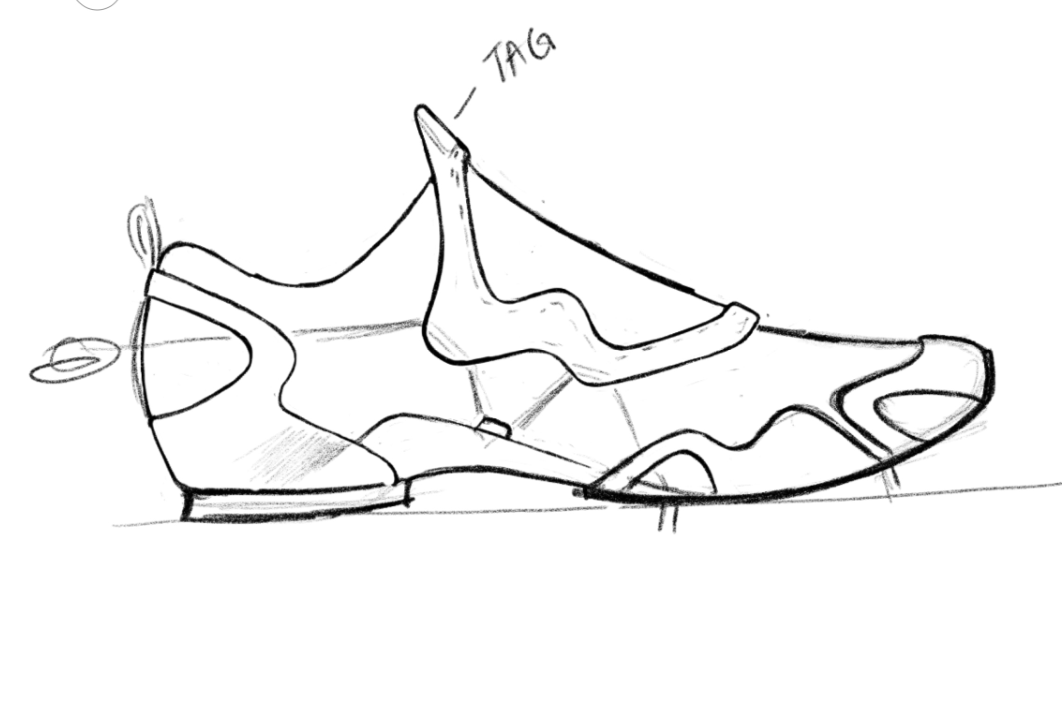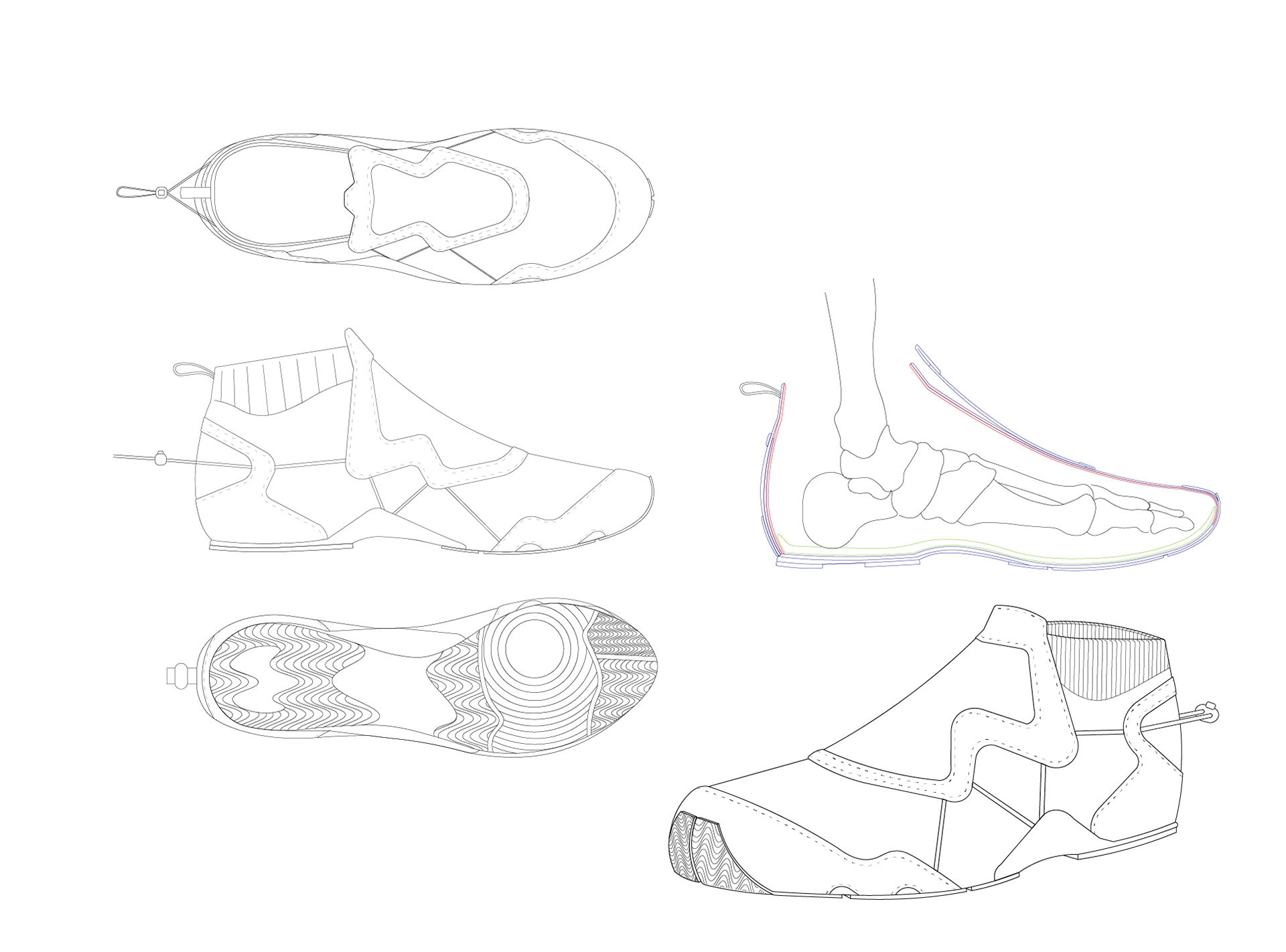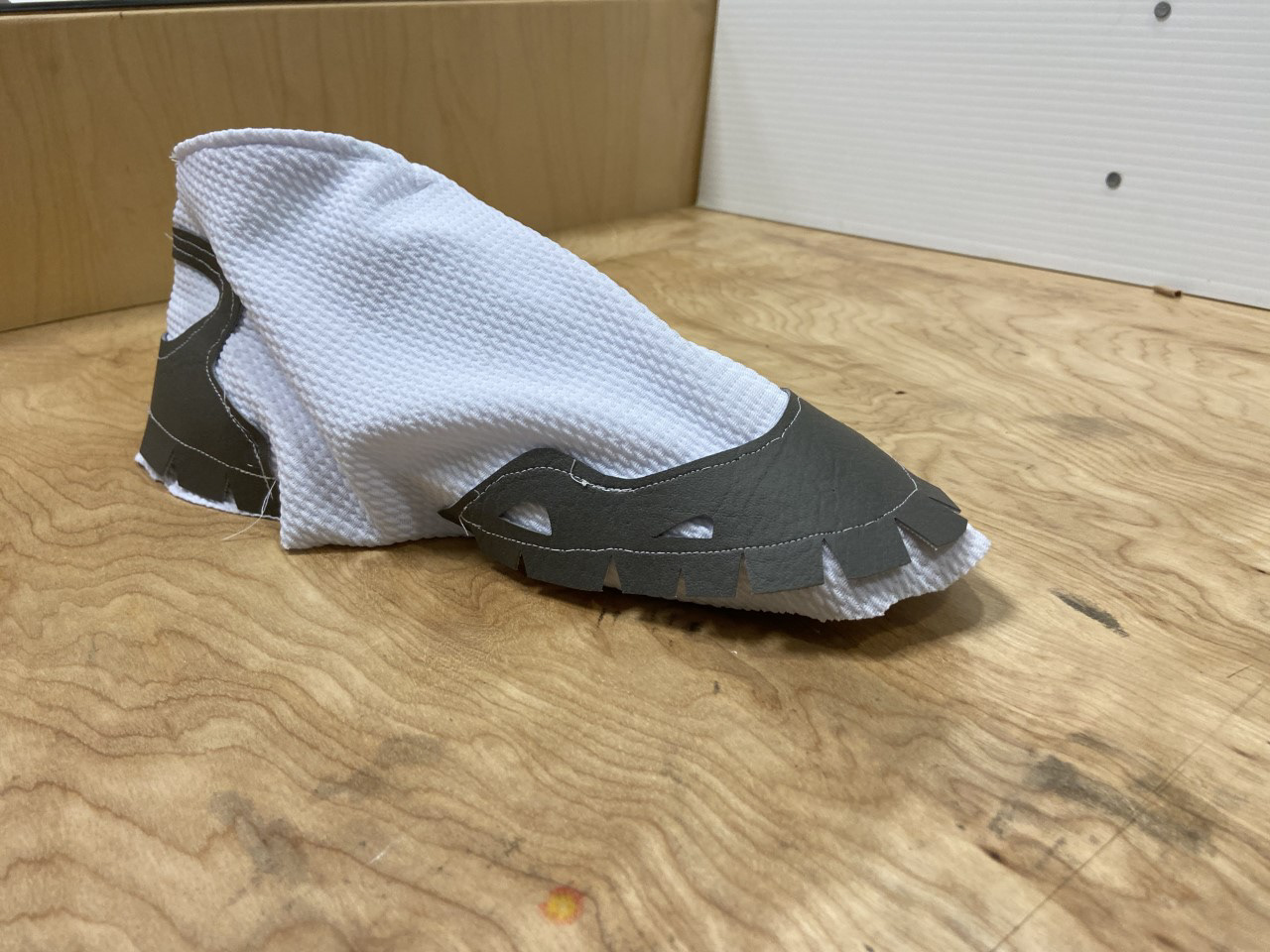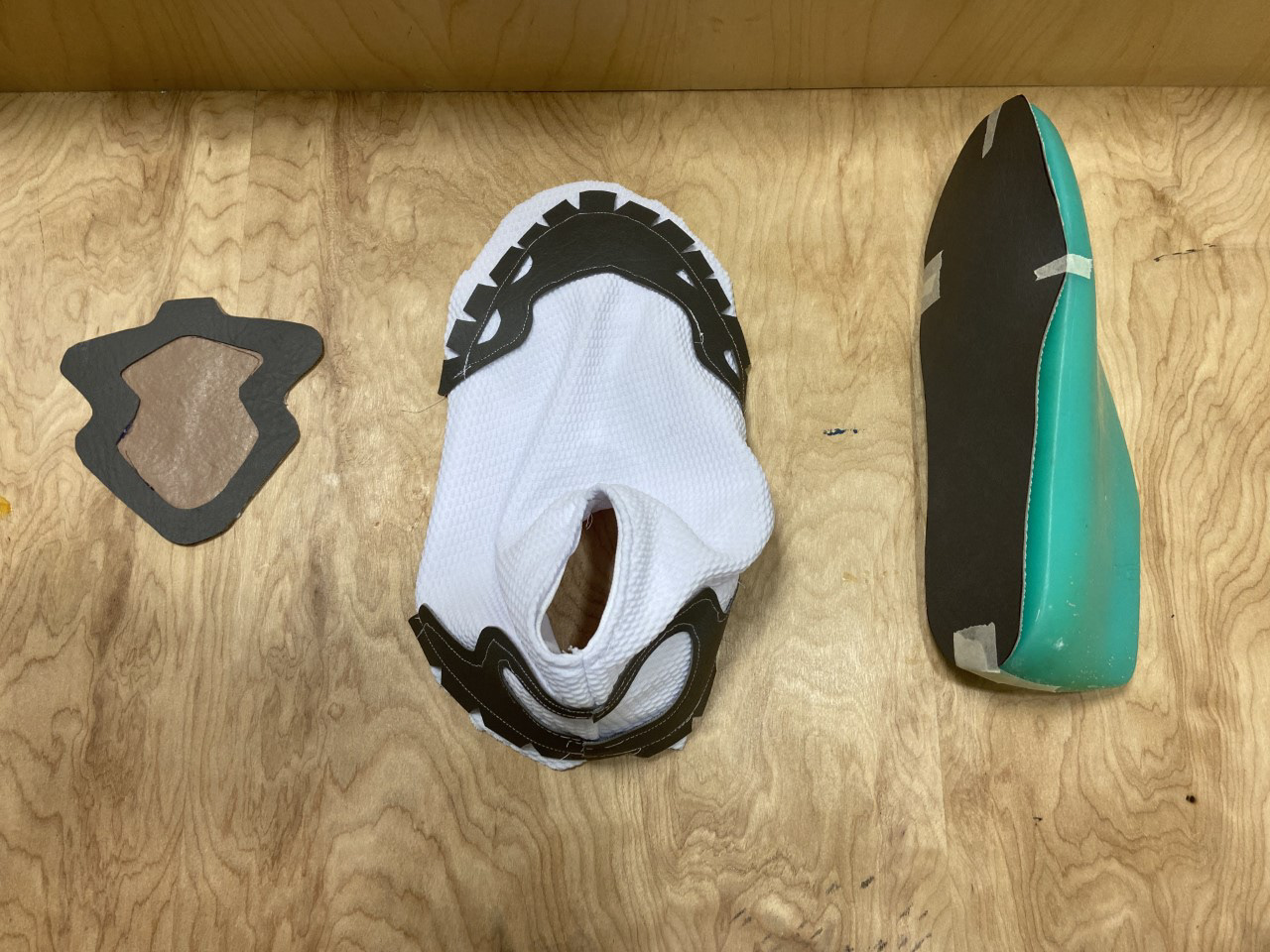 Prototype 4: Upper construction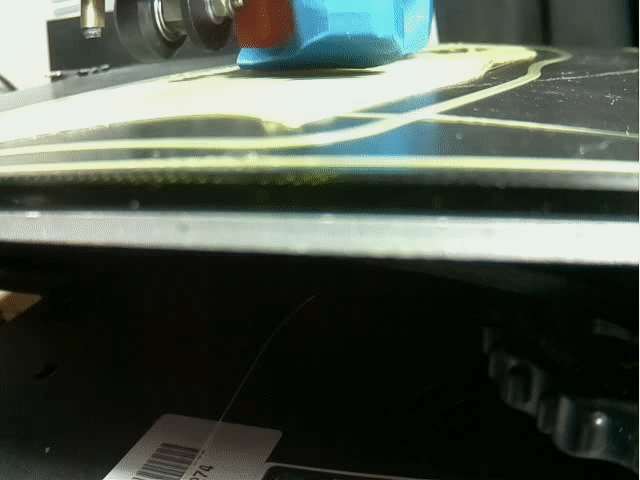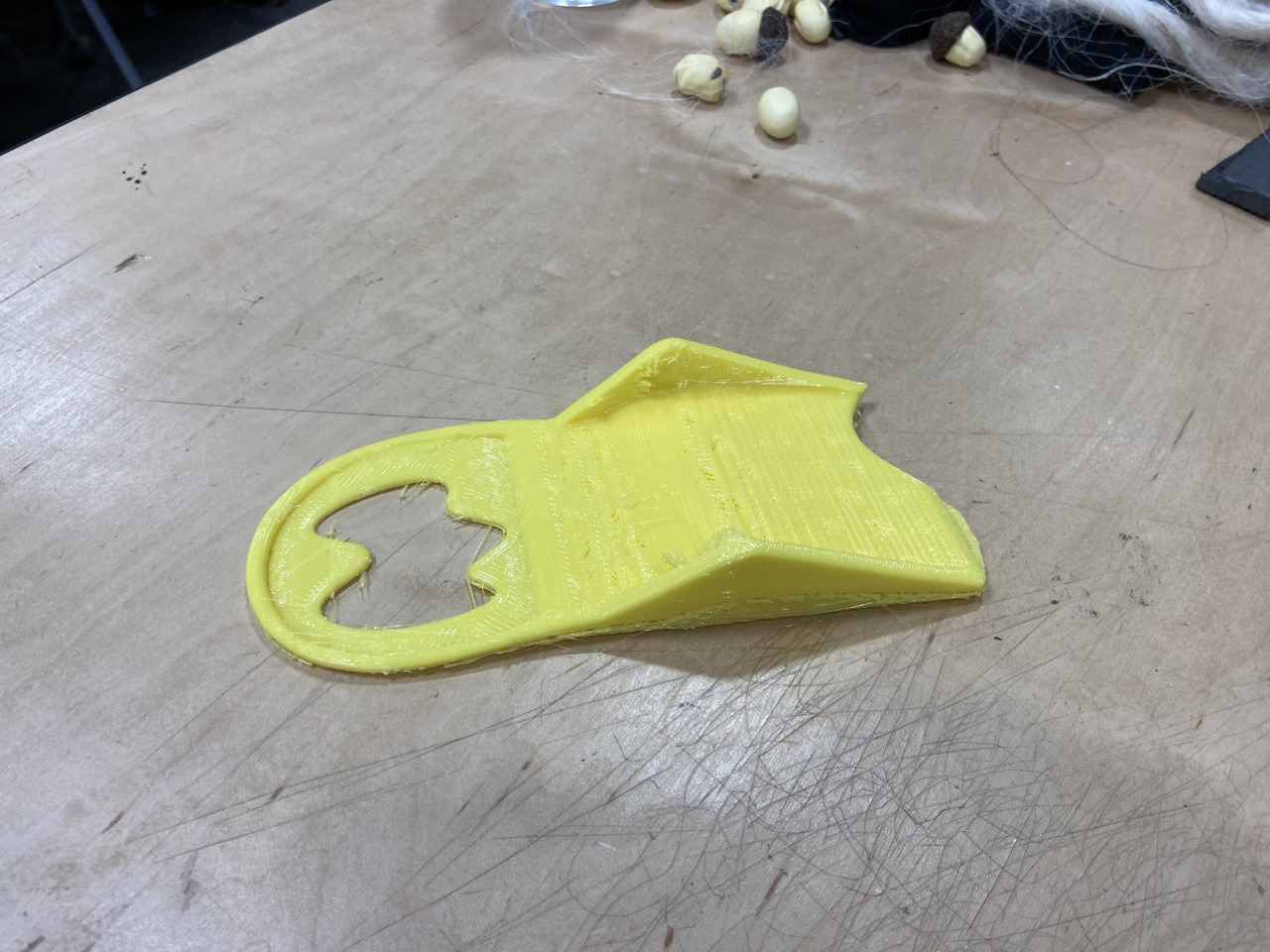 Prototype 4: Arch support 3D print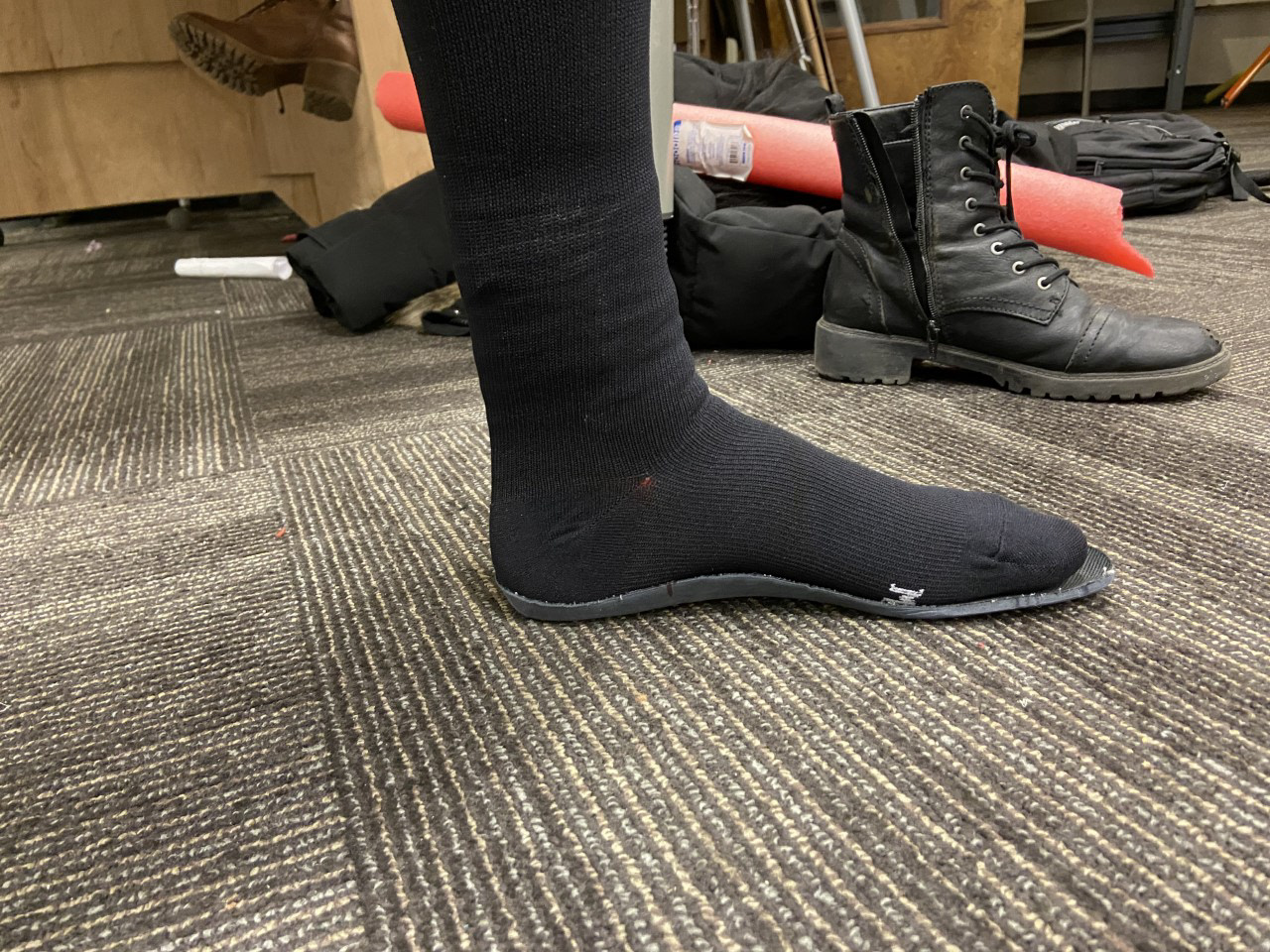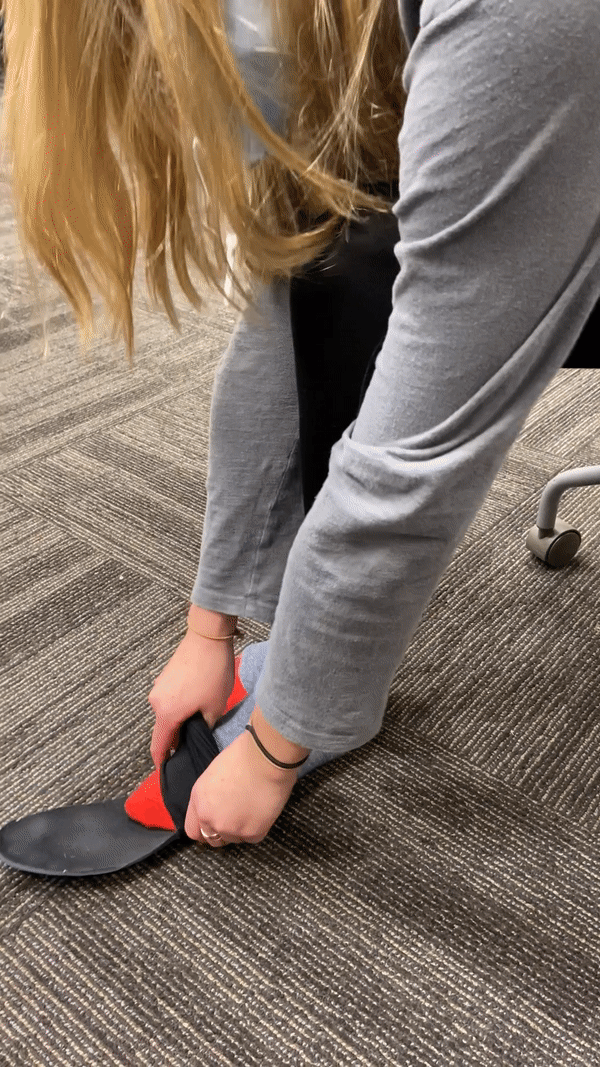 Prototype 4: Compression sock/insole hybrid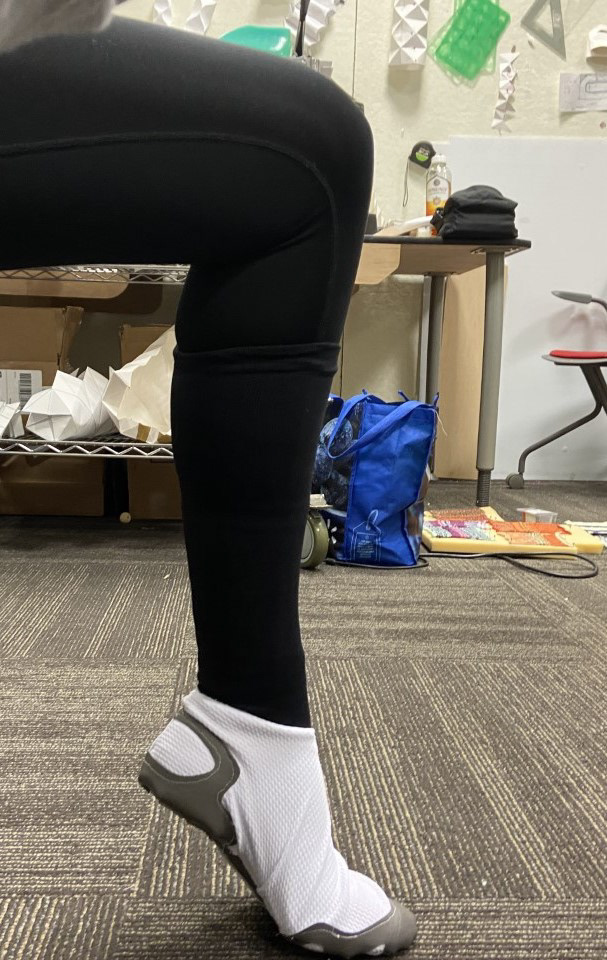 Prototype 4: Upper and compression insole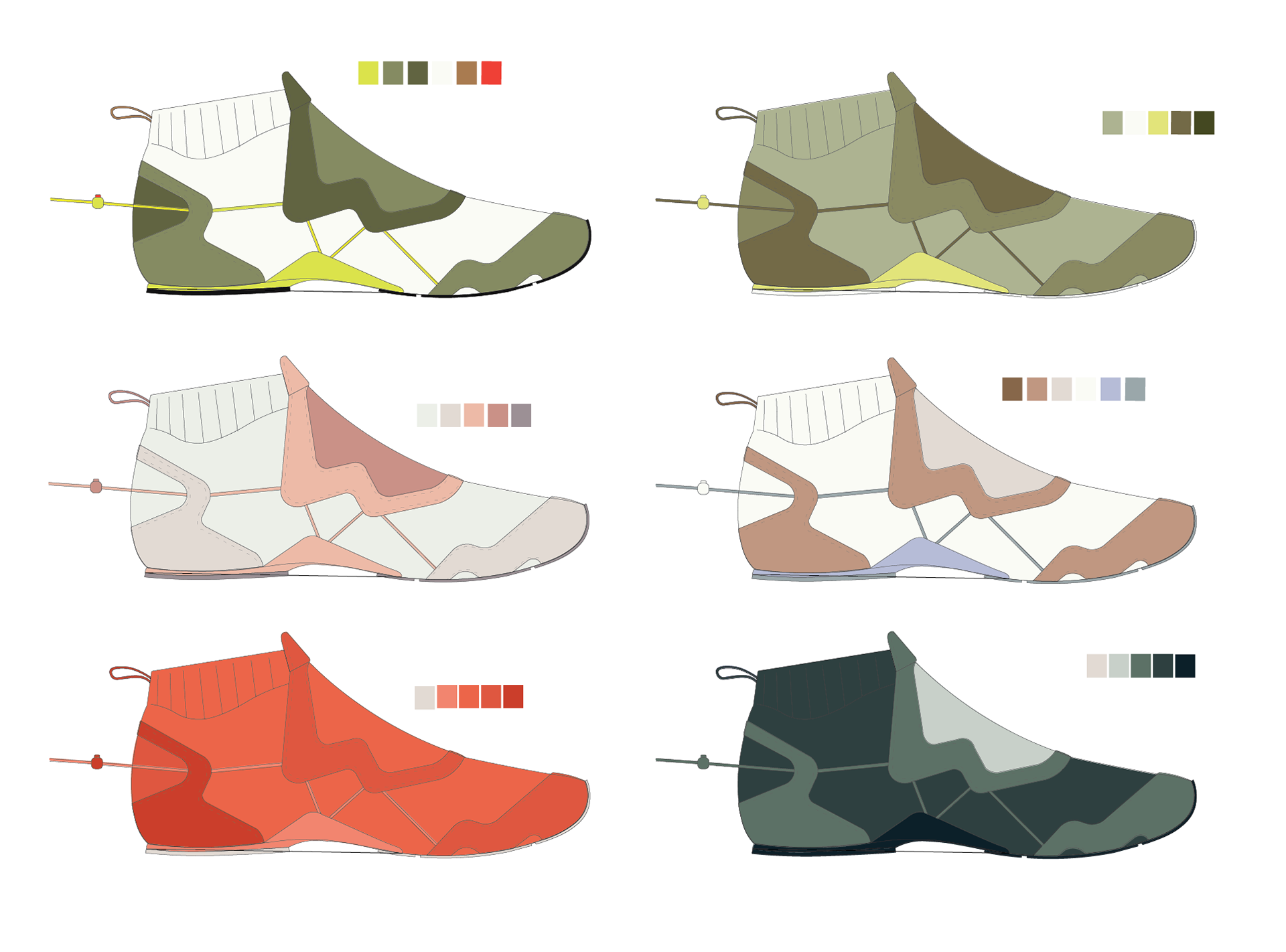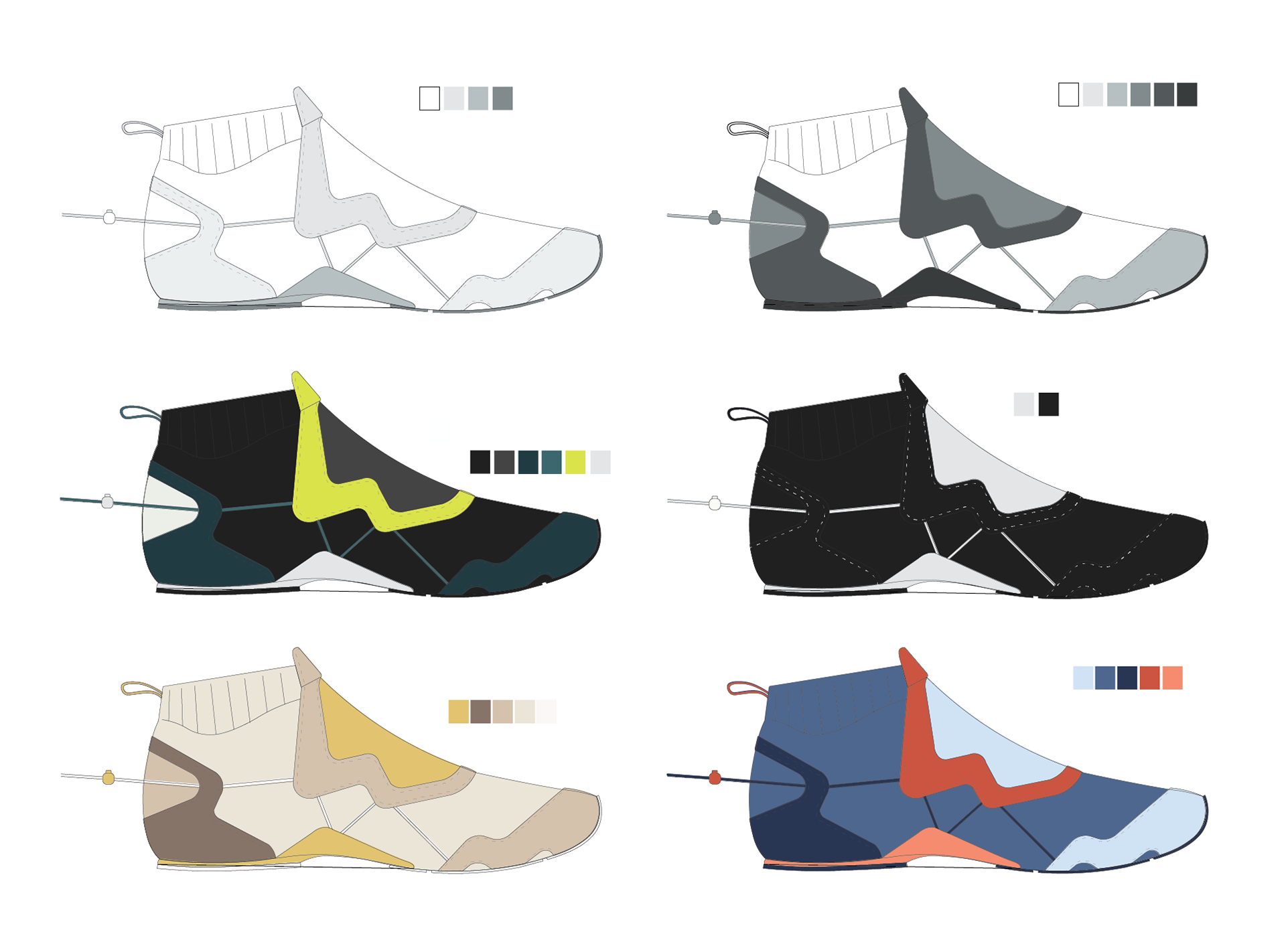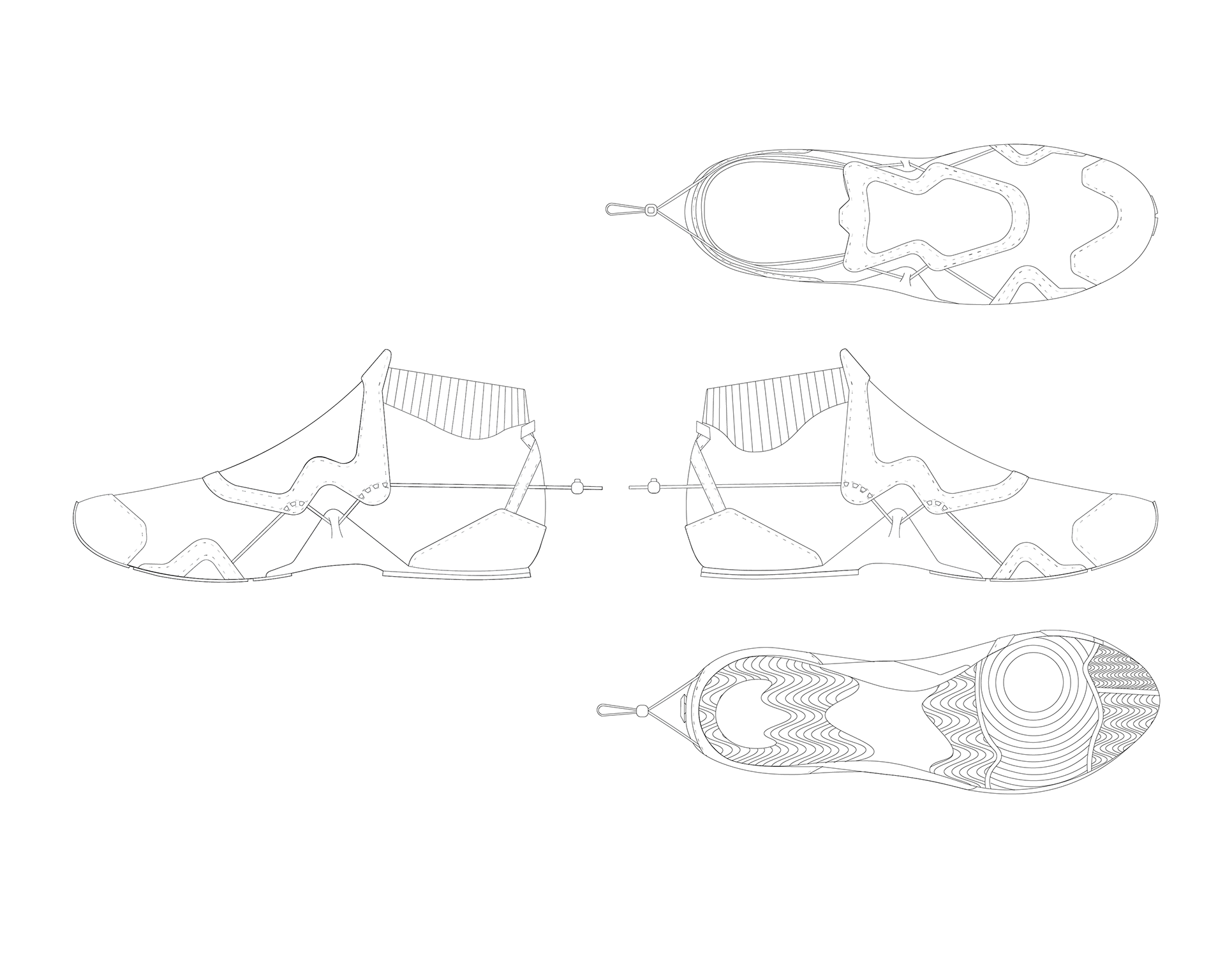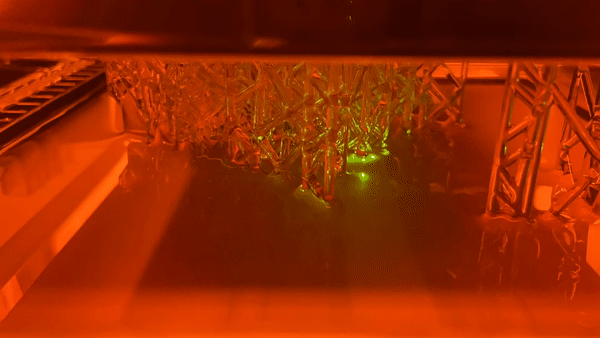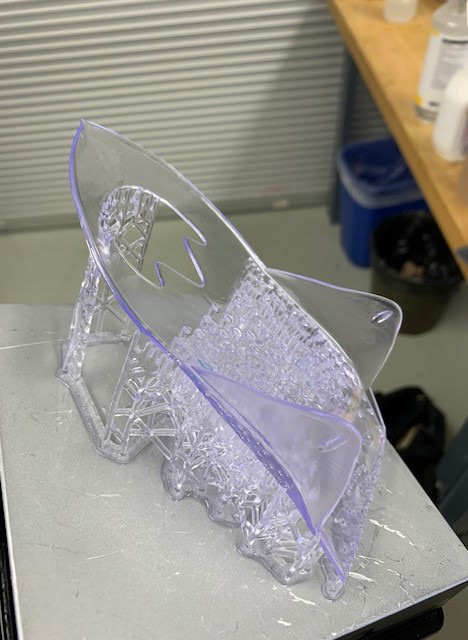 Prototype 5: 3D Resin Print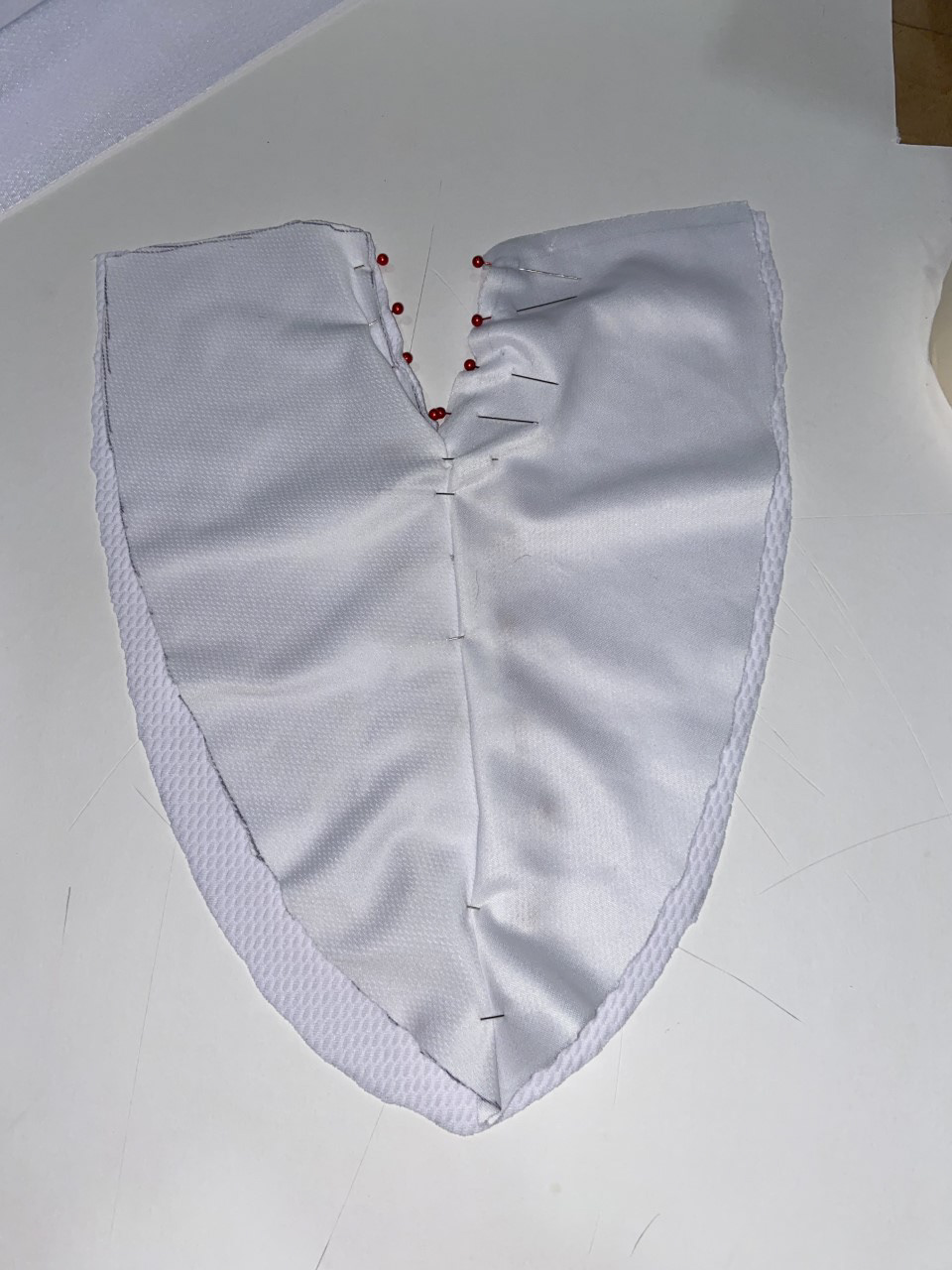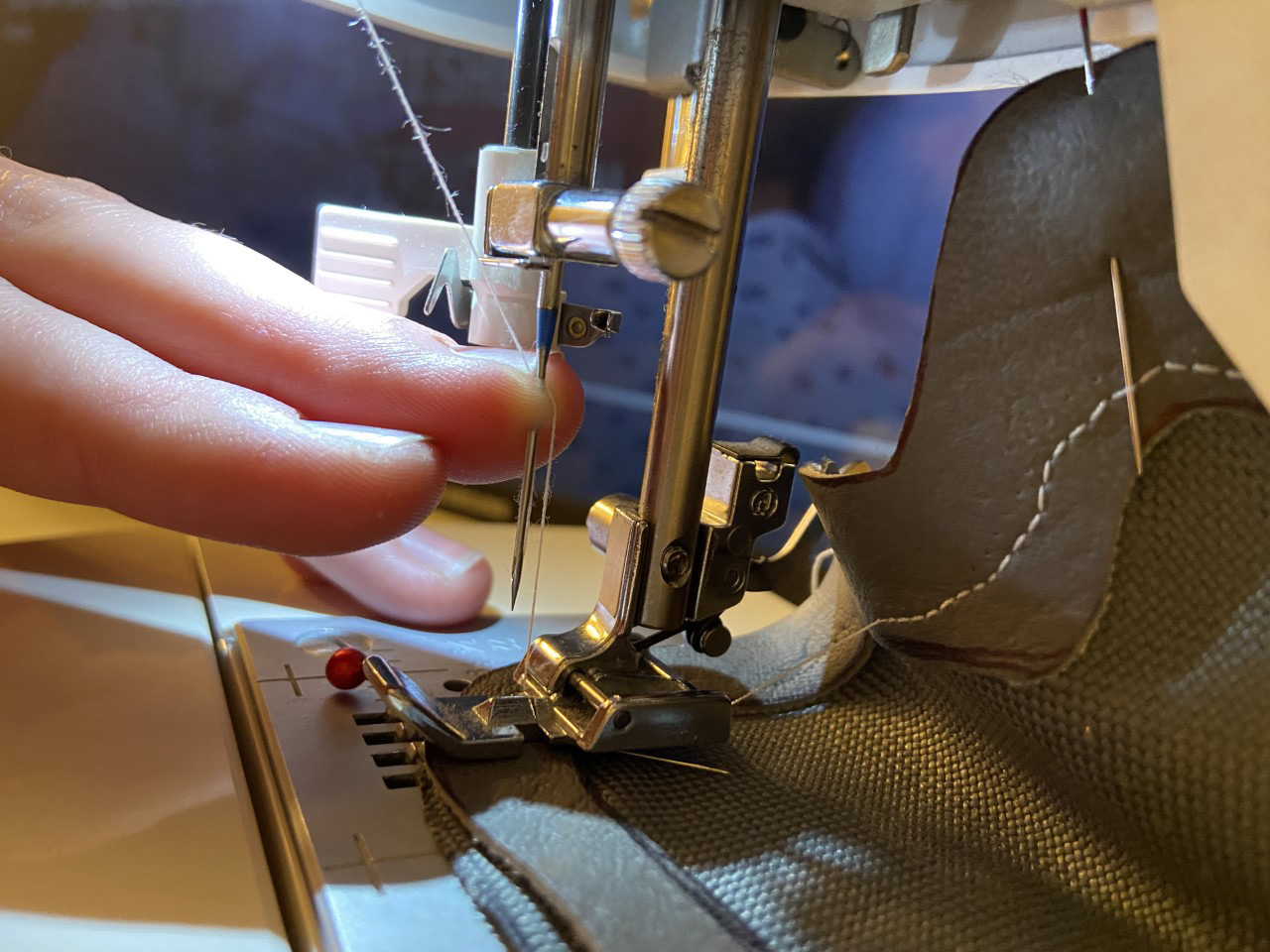 Prototype 5: Sewing upper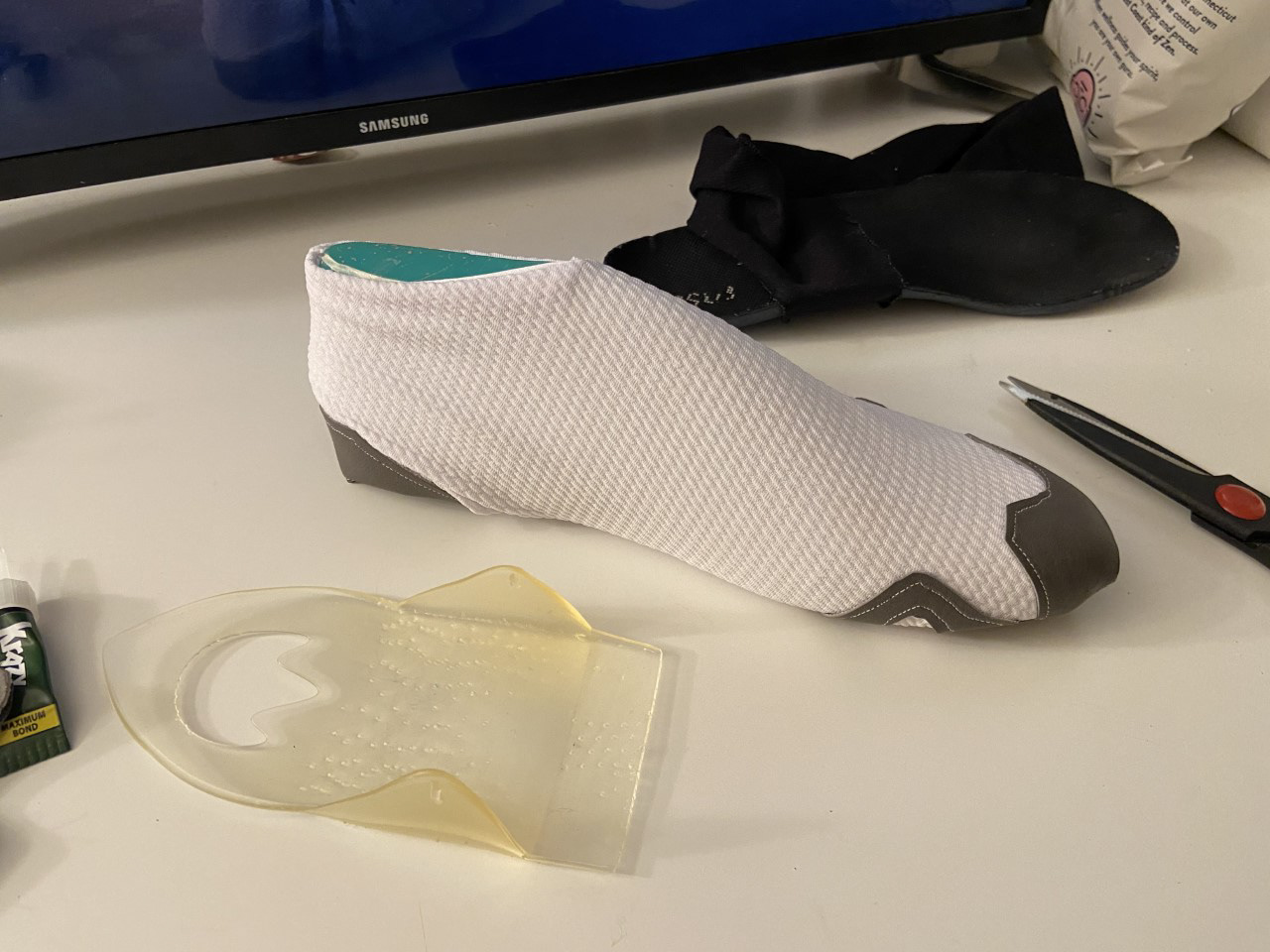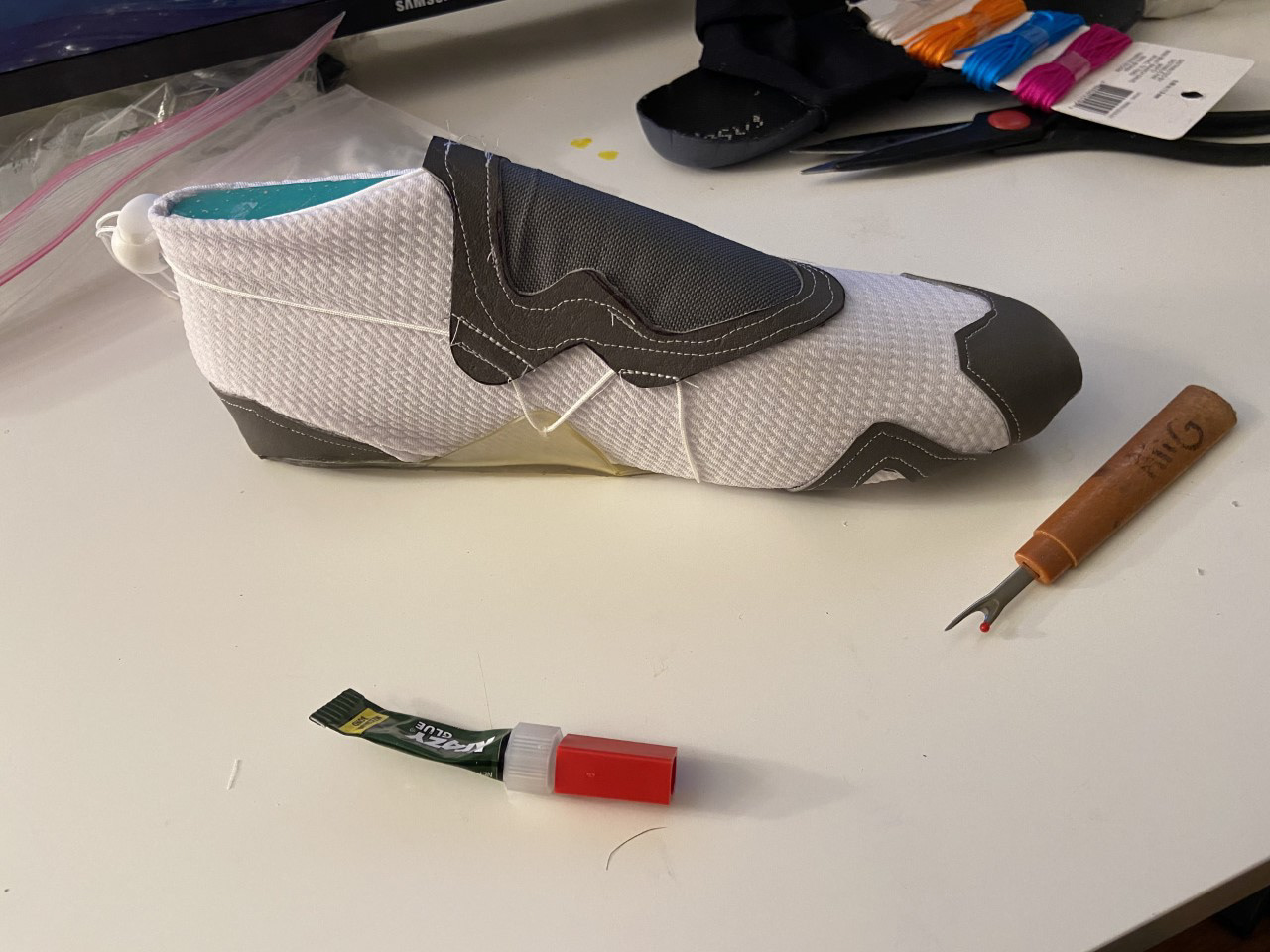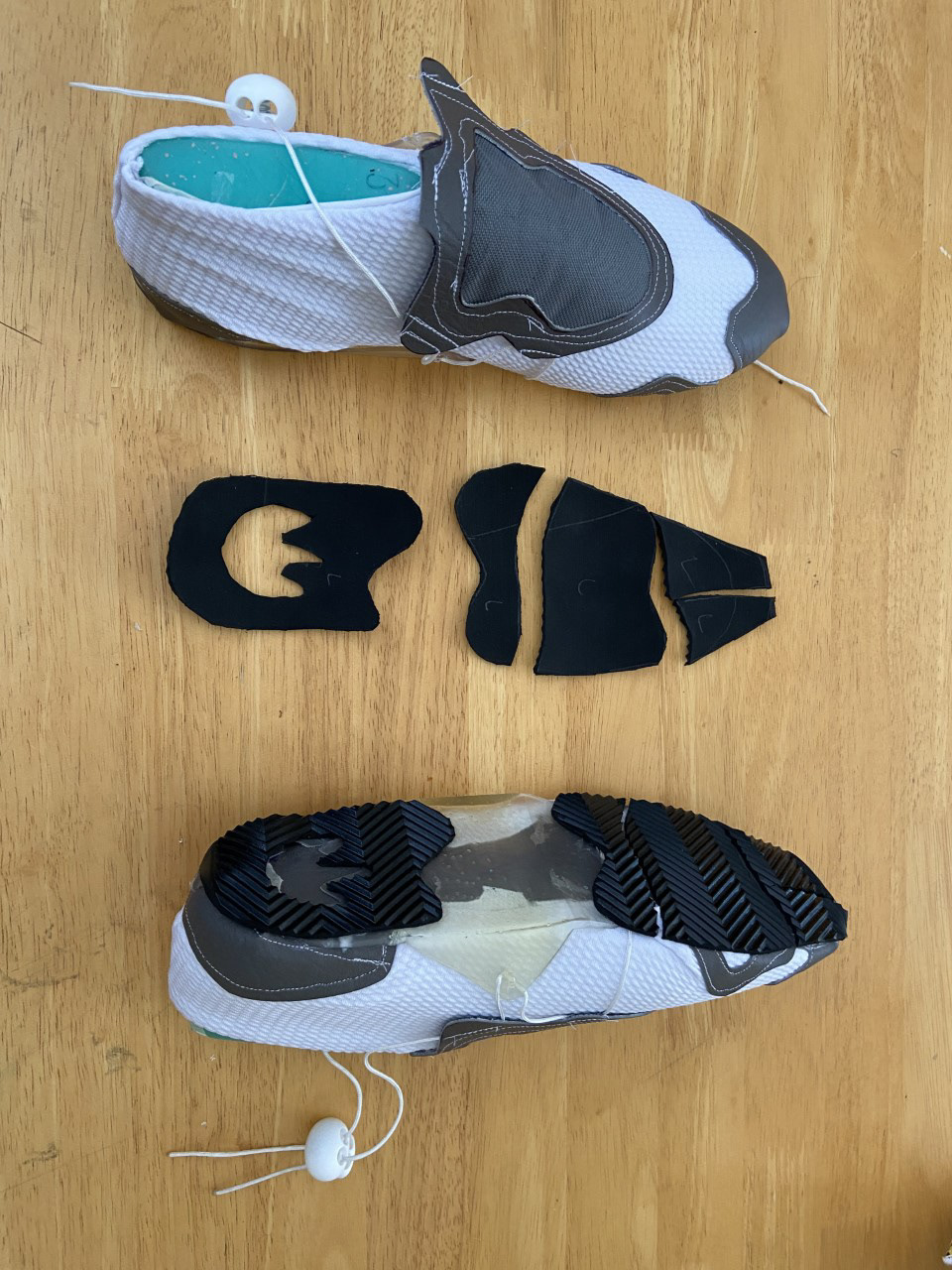 Prototype 5: Attaching arch support, lockdown, and outsole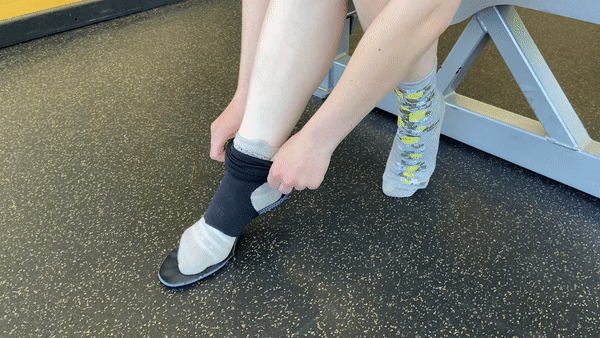 Prototyping 5: Fit testing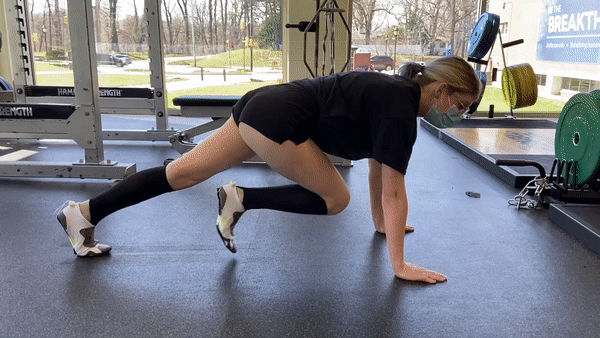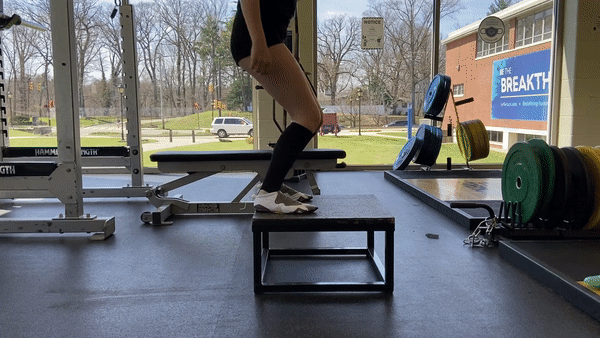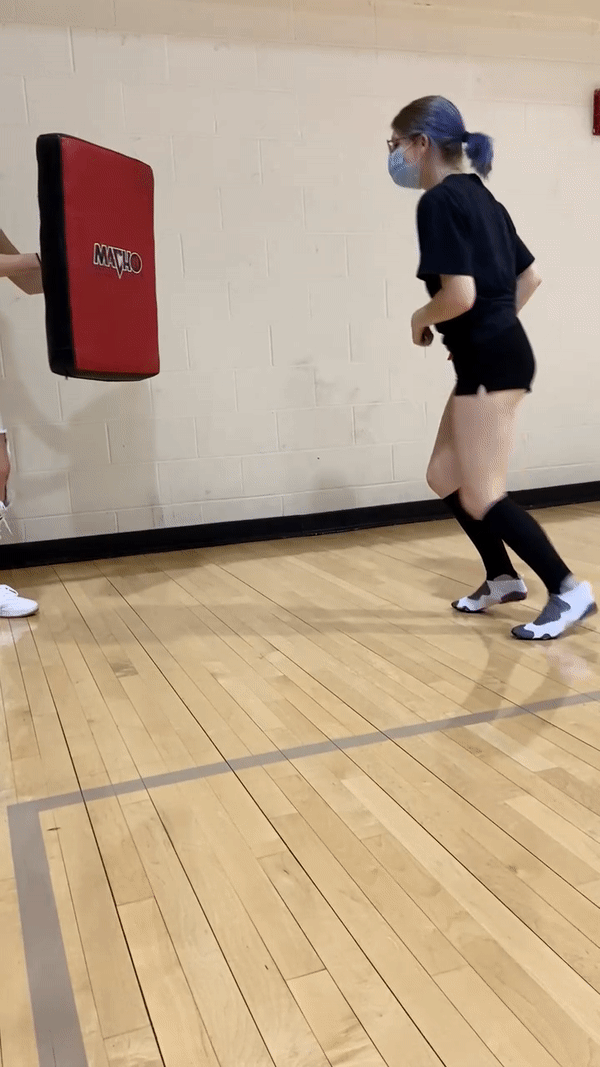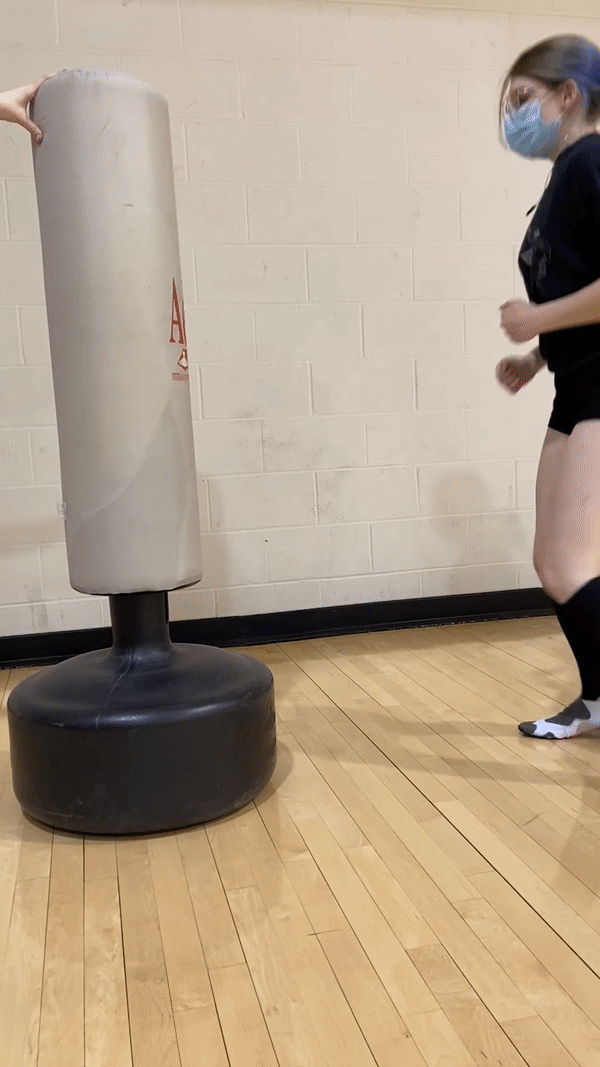 Prototype 5: User testing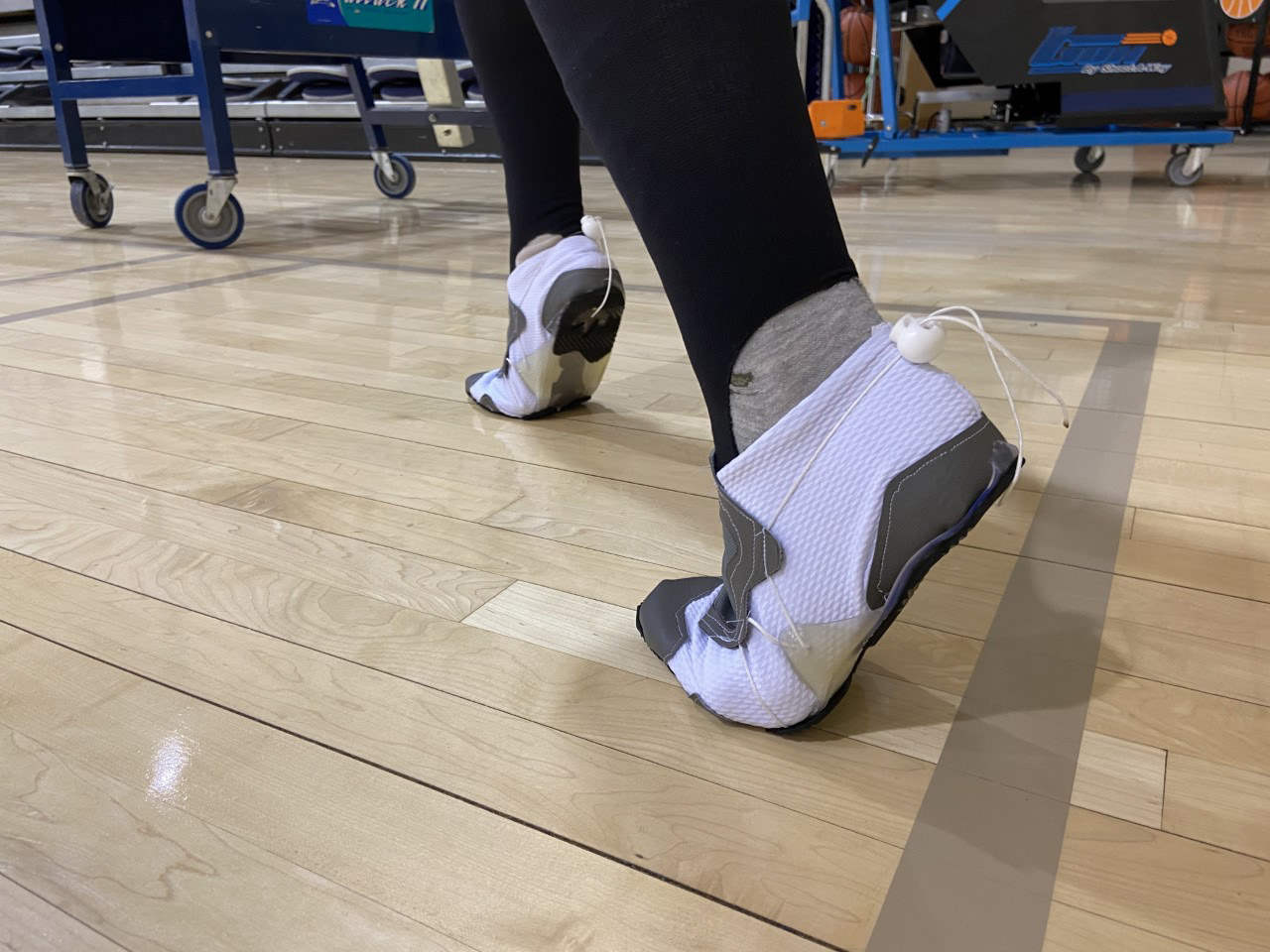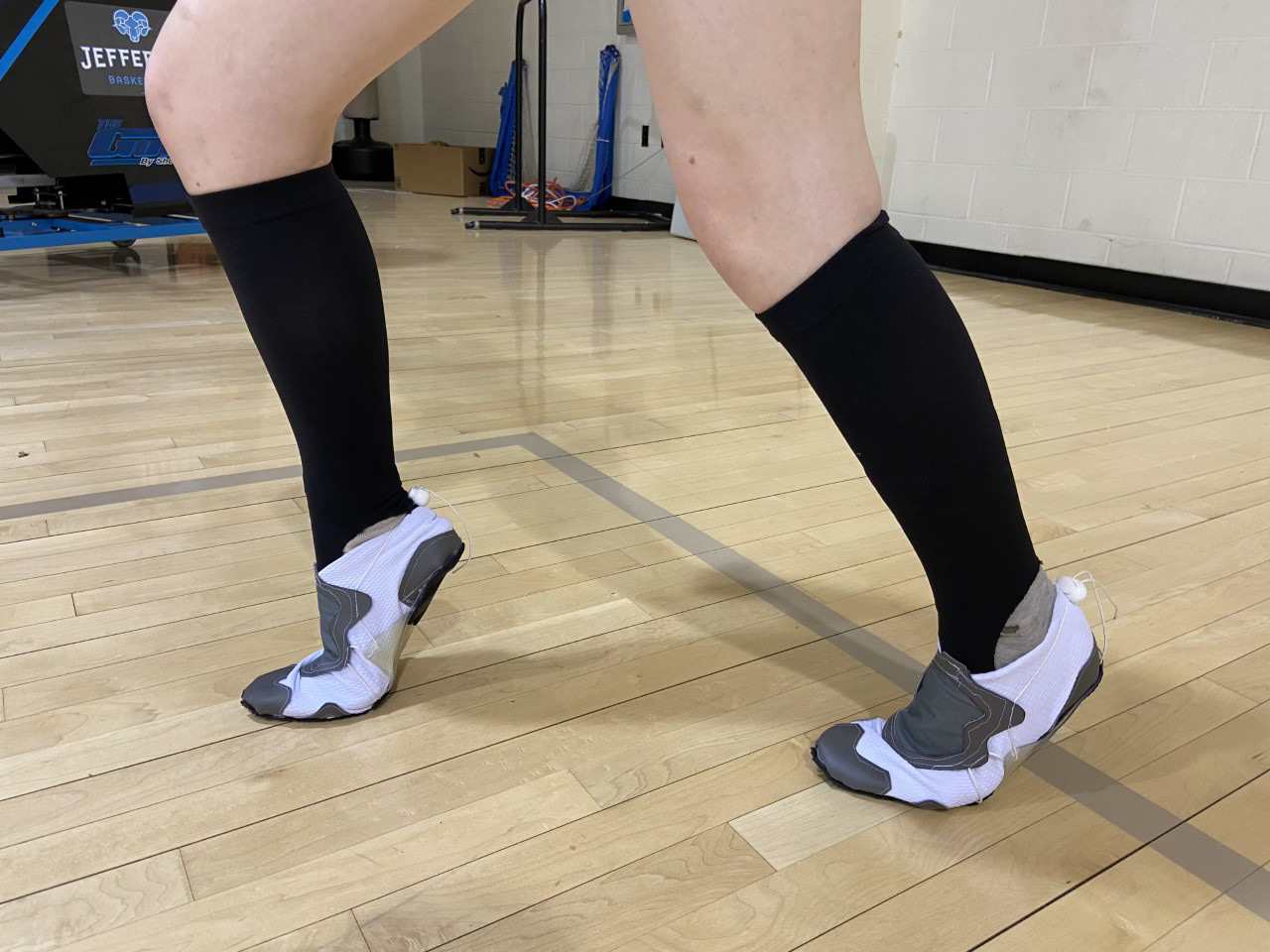 Prototype 5: Flex stance with compression insole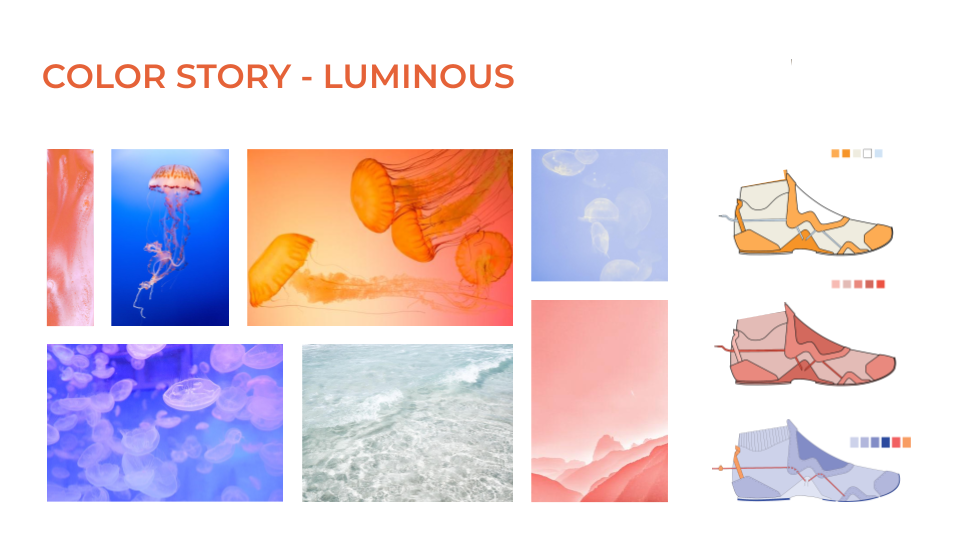 Our color story was inspired by the light, translucent qualities of jellyfish, mirrored in the structural design of our footwear. We also addressed our user feedback that expressed a desire for non-gendered colorways. This was combined with our research of color trend forecasting for the upcoming 5 years to result in Luminosity.
Material Criteria Fulfillment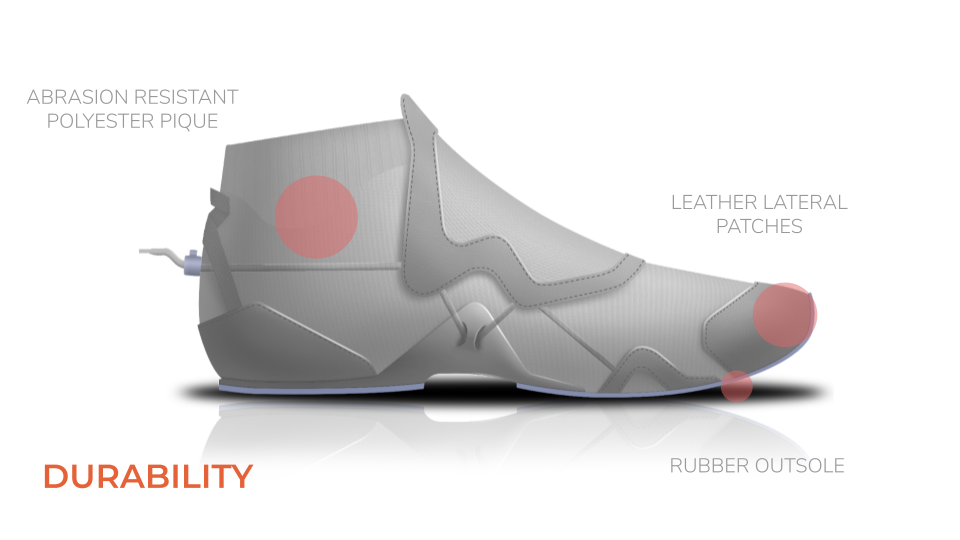 we chose synthetic leather patchwork which not only references the materiality of traditional  boxing gloves and boots , it is also strong enough to withstand the long-term wear endured by fitness footwear.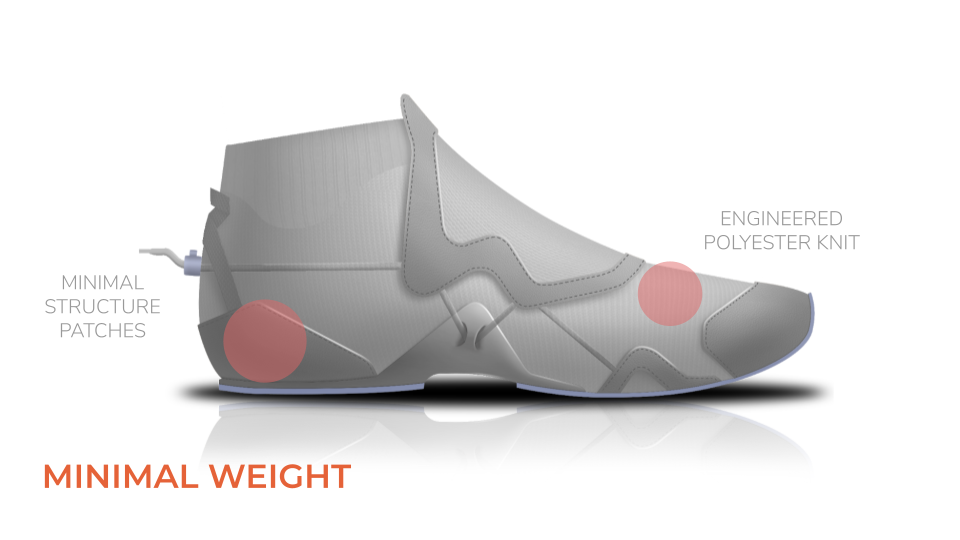 Using a lightweight, engineered knit for our sock upper significantly reduced the weight of our footwear without sacrificing necessary structure.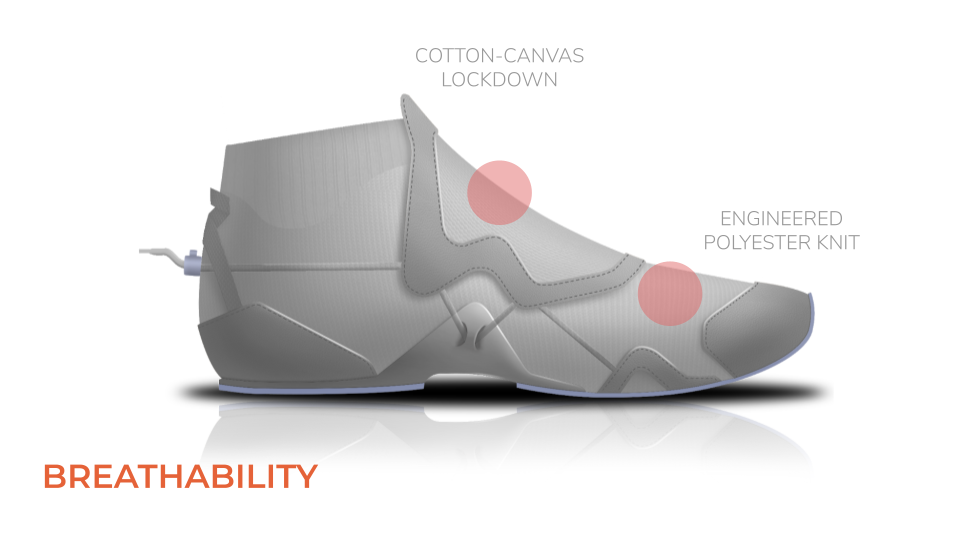 Where possible we included canvas pads which reference the stretched canvas floor of boxing rings as well as offering  moisture wicking,  breathable properties to reduce chafing and overheating.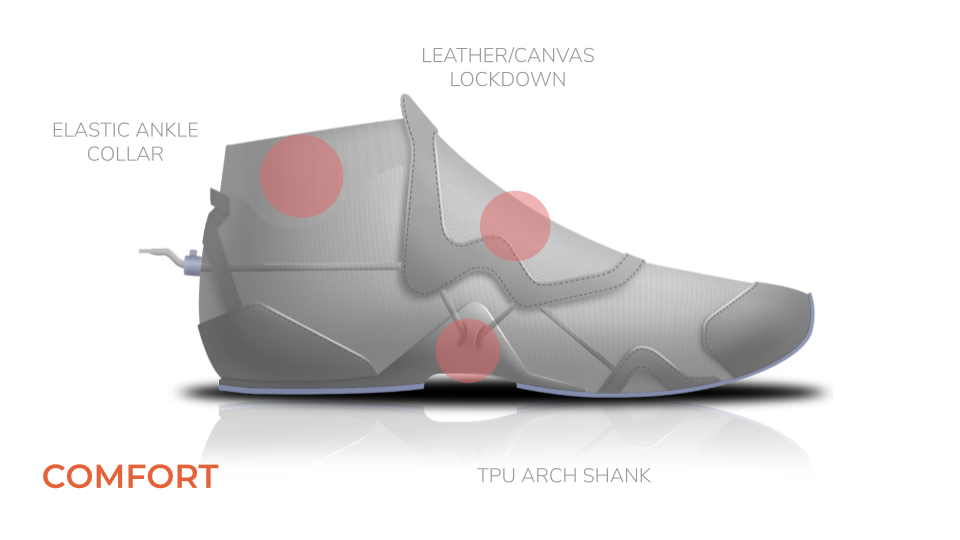 Comfort is considered with the materiality of the TPU shank which supports the arch while being flexible enough to not interfere with the natural movement of the foot.
Design Criteria Fulfillment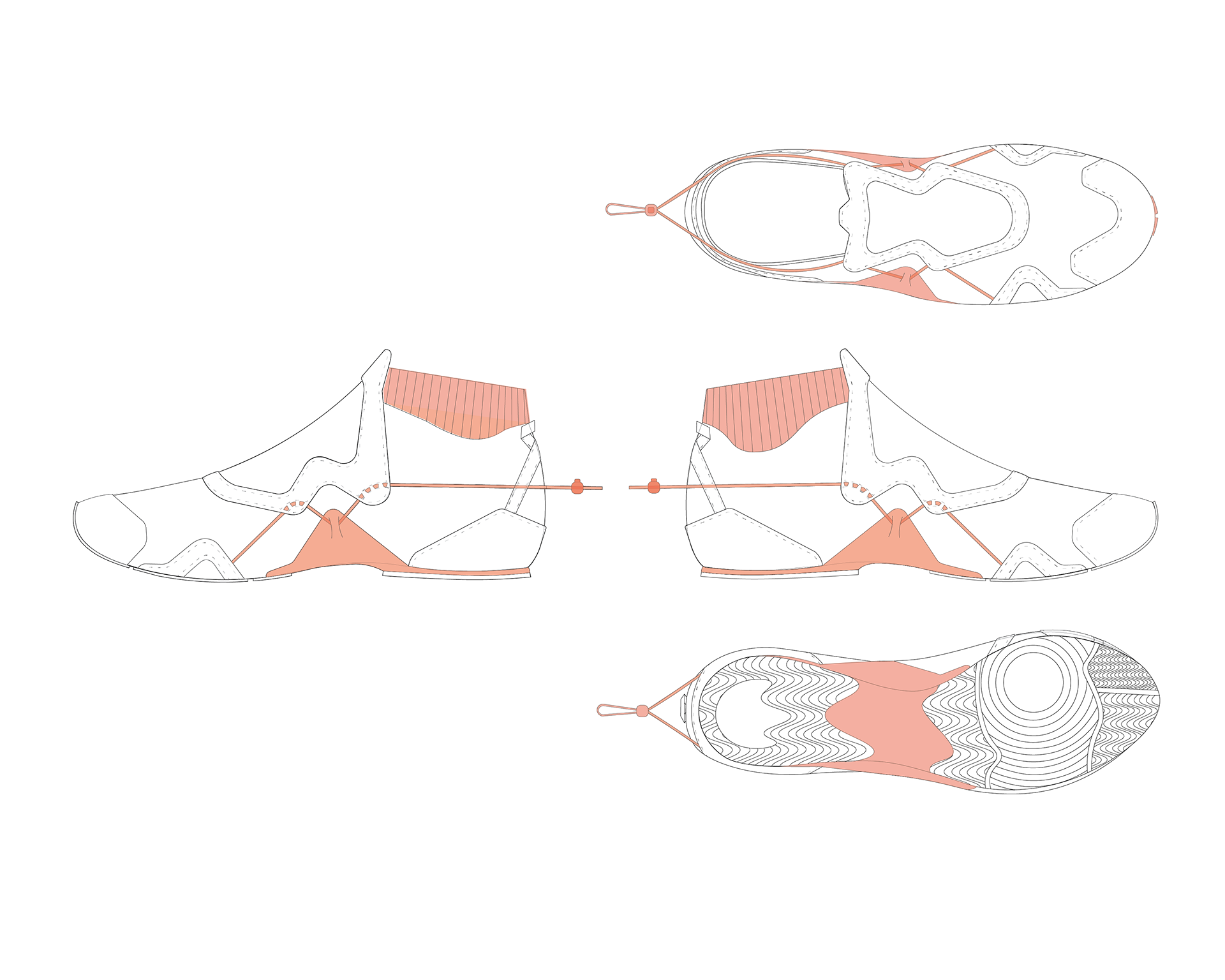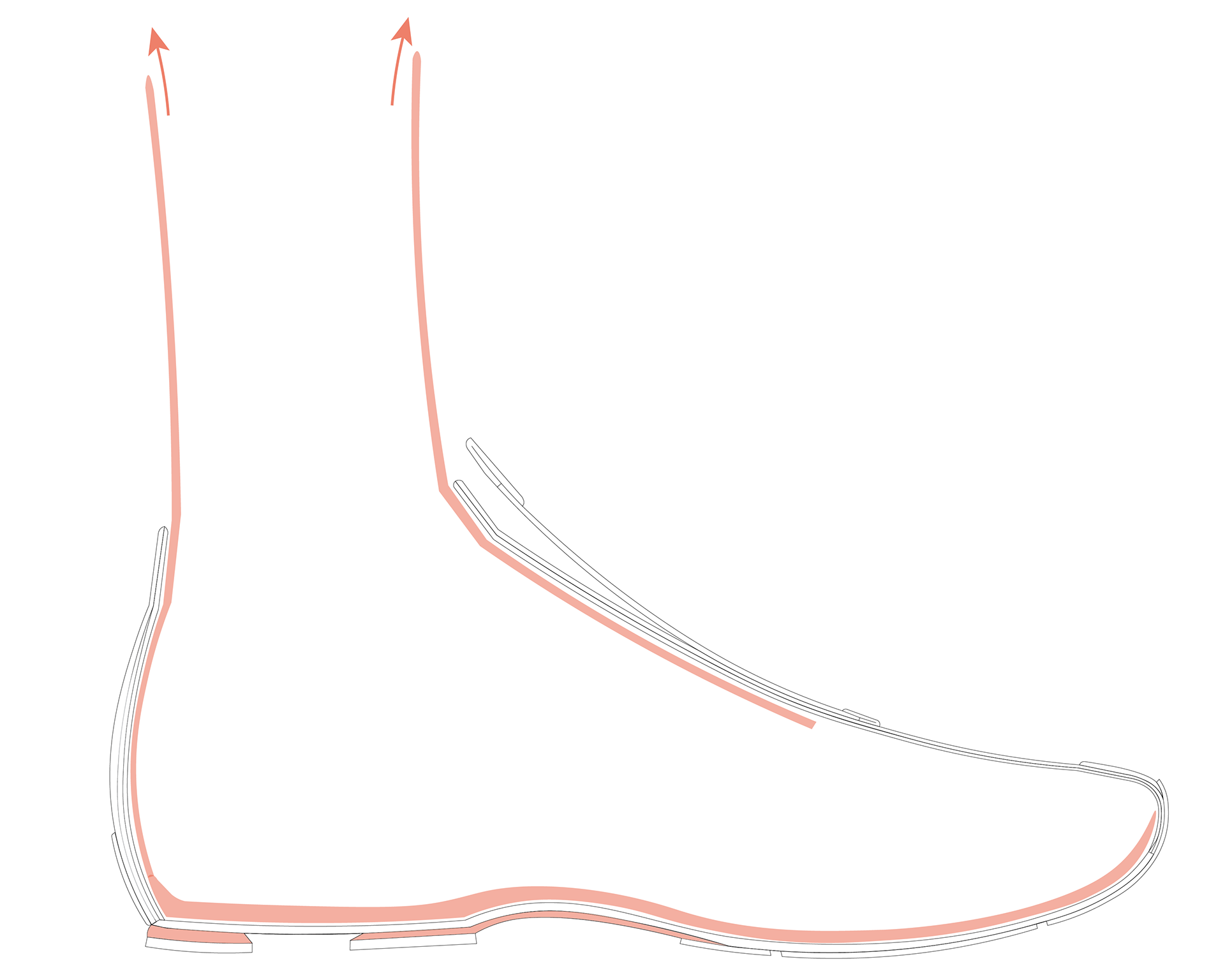 Comfort:
We redefined comfort by eliminating bulky midsoles and introducing a lightweight TPU arch shank. Additionally, the ankle collar creates a smooth transition from shoe to leg even when not using the hybrid compression insole.

When in use The compression insole aids proper blood circulation and allows execution of workouts at a high level for 1-2 hours without excessive muscle strain.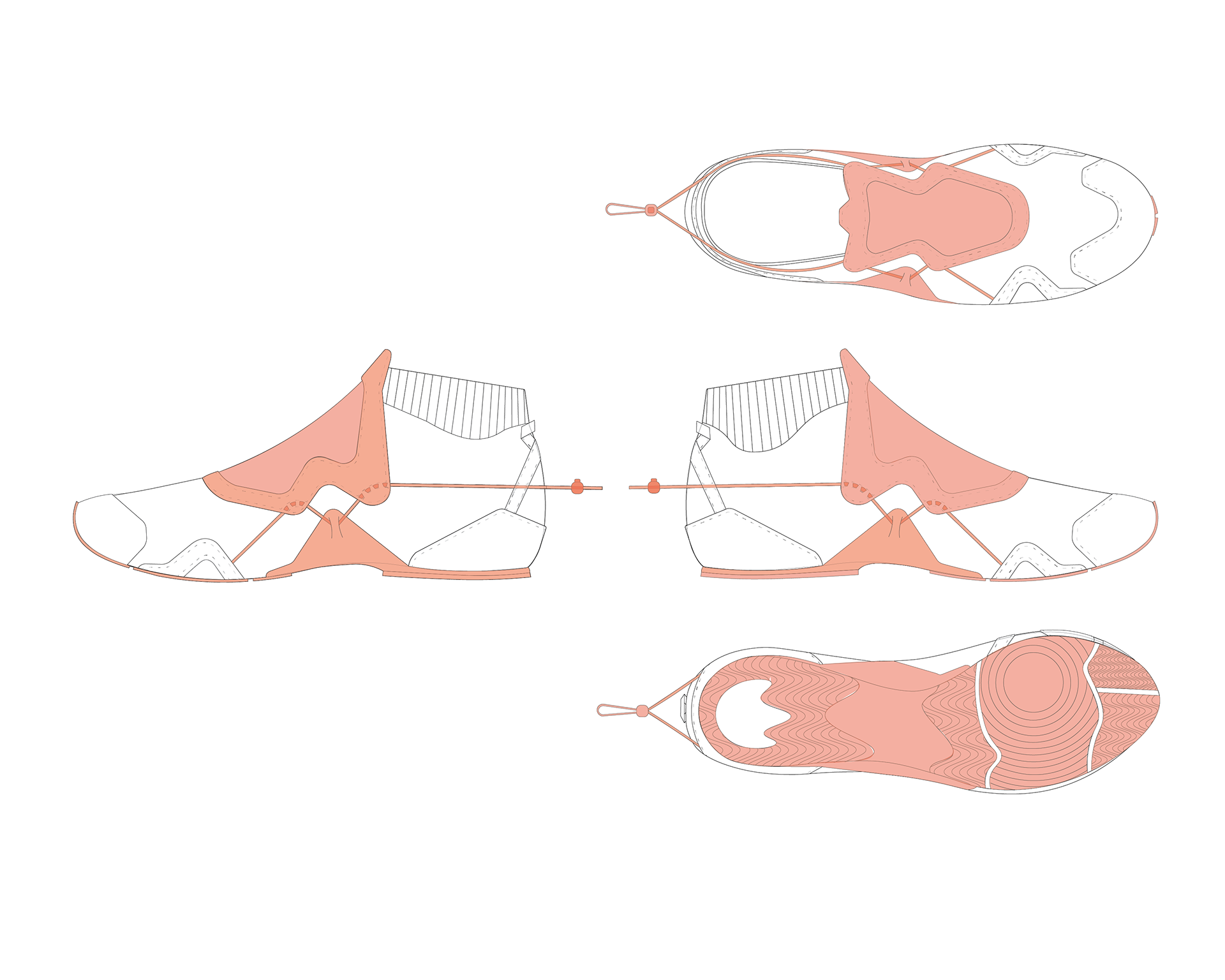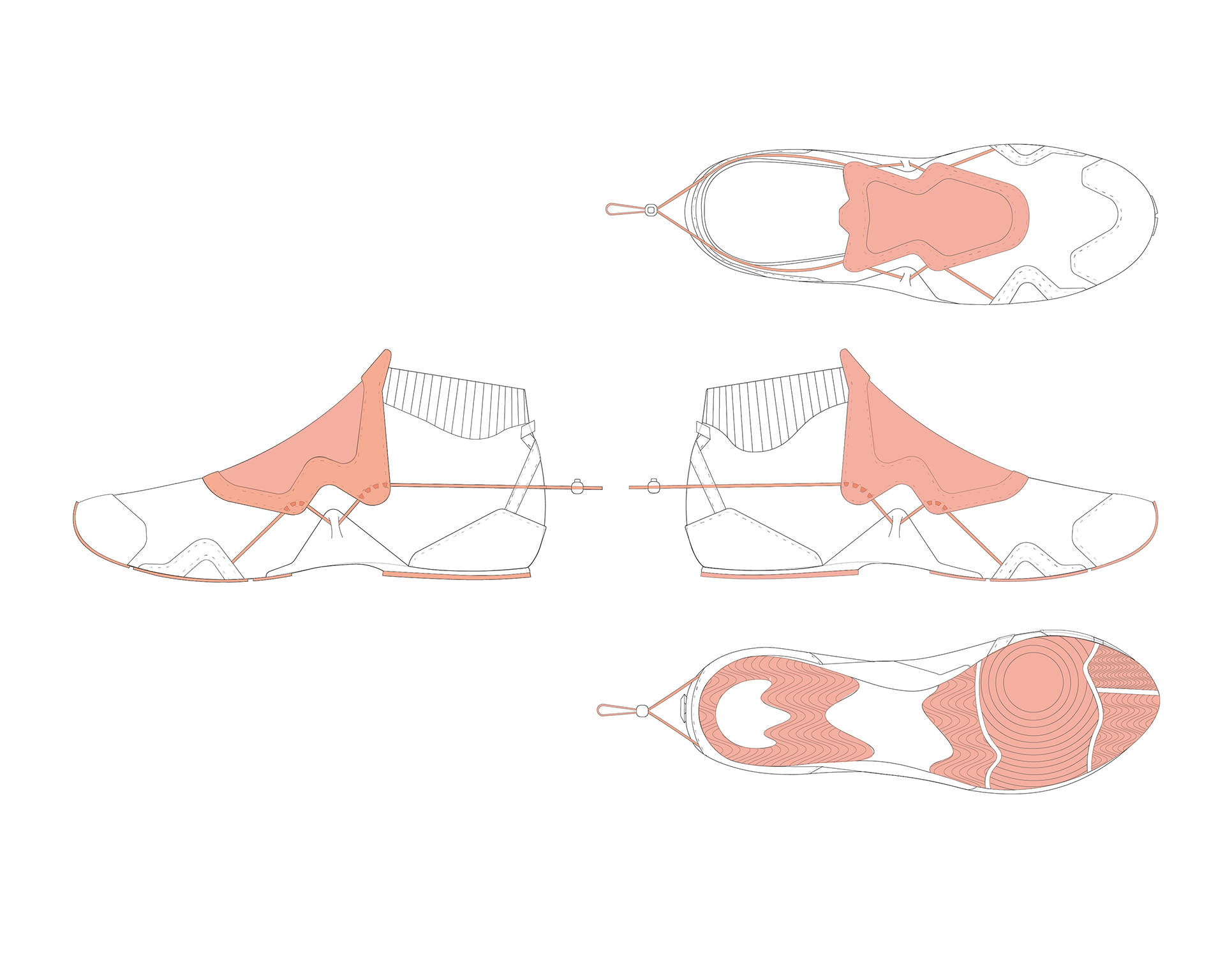 Protection: 
Tempo uses a series of patchwork to secure the heel, sides and forefoot to prevent potential injury.

Tempo also features a gap in the arch support and outsole in order to minimize continuous impact on the heel bone.